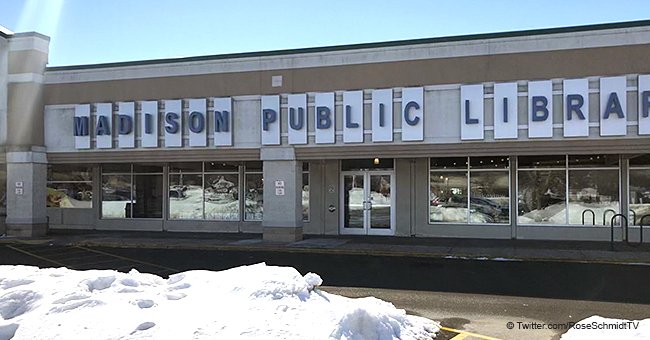 'He's a Child,' Wisconsin Mom Outraged After 11-Year-Old Son Traumatized by Police at a Library

A Wisconsin mom has leaped to the defense of her 11-year-old son after police allegedly held him up at a library for disorderly behavior. She said her son has been traumatized by the incident which she feels wasn't necessary as he is just a child.
The officials of the "Madison Public Library" in Wisconsin called in the police after a group of kids were involved in an argument. They claimed that this wasn't the first time such a thing would occur among kids using the library.
The incident started when two kids began using swear words and bad language in an argument, and it escalated to the point that the noise became loud and frenzied.
The children were asked to leave but refused to, prompting the library officials to invite the police, who issued citations to about five of the kids for disorderly conduct, trespass after notification, and resisting.
The five kids ticketed included four 13-year-olds and one 11-year-old. However, Jalisa Johnson, the mother of the 11-year-old is outraged; she said that the action taken by the police was unnecessary and claims that her son has been left traumatized.
She confirmed that they issued her son a citation for fighting an officer, but claims it is something she knows he isn't capable of doing. She said the boy is now afraid to leave home due to the traumatic state the whole incident has left him in.
The aggrieved mother also shared a video on Facebook, in which her son tries to resist arrest by the Police but is eventually pinned to the ground. She left a caption on the video post, saying she was getting a lawyer as she found no reason to arrest her son.
Reacting to the incident, the executive director of the Northside Planning Council, Abha Thakkar released a statement in which he said that youth and staff experienced trauma and that the organization will take steps to reach out to the students and their families in the way of support and resources.
Parents should ensure that their children are of good behavior, and respectful towards constituted authority. Children should learn to imbibe good values and learn how to be orderly and well-behaved at all times. It will go a long way to solving issues like this.
Please fill in your e-mail so we can share with you our top stories!