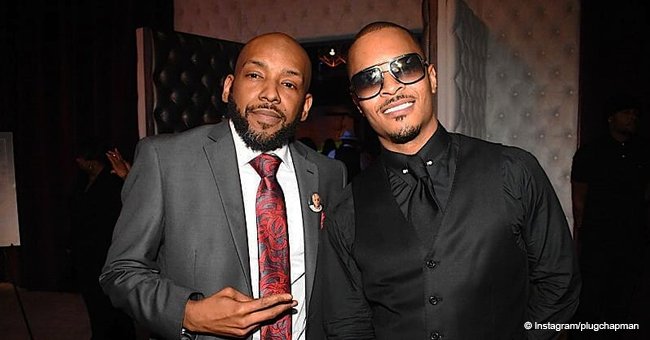 T.I.'s Sister's Son Says Mom's Death Helped Him & Rapper Reconcile after Not Speaking for 12 Years

Kareem "Plug" Chapman, the son of Precious Harris and nephew of T.I., took to Instagram to share a photo admitting that his mother's passing improved the men's relationship.
Unfortunately, Precious was in a coma for a week after being involved in a serious car crash. Reportedly, her vehicle struck a pole, which triggered an asthma attack. On February 22, she died in a hospital in Atlanta aged 66.
After her death, several members of the Harris family took to social media to share their tribute. One of them was Kareem, who has posted several photos and videos of his late mother labeling her as an angel.
KAREEM'S POST
In an early-March post, the man appeared wearing a dark grey suit, a white shirt, and a colorful tie while posing next to T.I., who opted for an all-black ensemble and dark sunglasses.
For the caption, Kareem revealed that he and his uncle were born only two months and five days apart from each other. He added that they had a very strong bond while growing up and that he always knew T.I. would be important.
HIS CAPTION
"In 2007 i hit a roadblock in life and needed a job so i reached out to Unc and worked as his p.a until we had some misscommunication after being fired and didn't speak for 12 years," revealed Kareem.
Finally, he said that the death of Precious made him understand that life was short and that family "is all you have at the end of the day and I'm happy we were able to finally bury the [expletive] and come together," adding that it was what Precious would have wanted.
TINY'S TRIBUTE
Tiny, T.I.'s wife, also took to social media to share her tribute to the late woman. It was a short clip showing Precious and more members of their family together in what seemed to be a party posing together and holding little cups.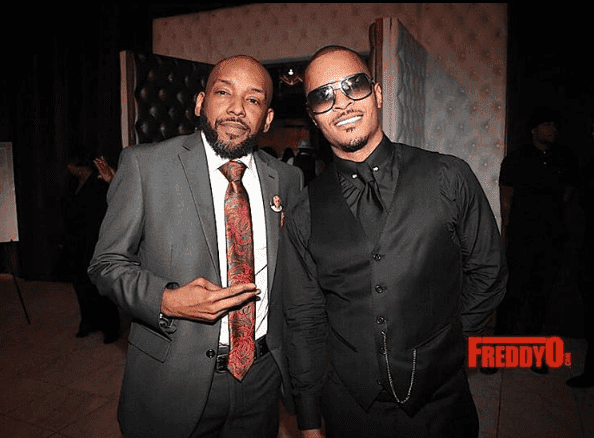 Kareem Chapman and T.I. | Source: Instagram/Plugchapman
Even though the clip was touching, the most striking aspect of the post was the caption. The singer set clear that nobody would be like Precious and that everyone loved her as soon as they met her.
She added that both of them had an extraordinary relationship as Precious was who Tiny called when she wanted to get things off her chest.
"Glad I came & sat with you & shared my feelings & had a few laughs before u transition to an Angel. We gone celebrate you & all our great memories of u for the rest of our lives!!" [sic] pointed out Tiny.
Please fill in your e-mail so we can share with you our top stories!