Late Trucker's Family Paid an Awesome Tribute to Him with 'One Last Ride'
Funerals are generally conservative and quiet affairs where a grieving family tries to honor their loved ones in a respectable way within the boundaries of their culture or religion.
But some people live such large lives that to contain their spirit after death feels like a blasphemous act, as was the case of recently departed Mark Shuman.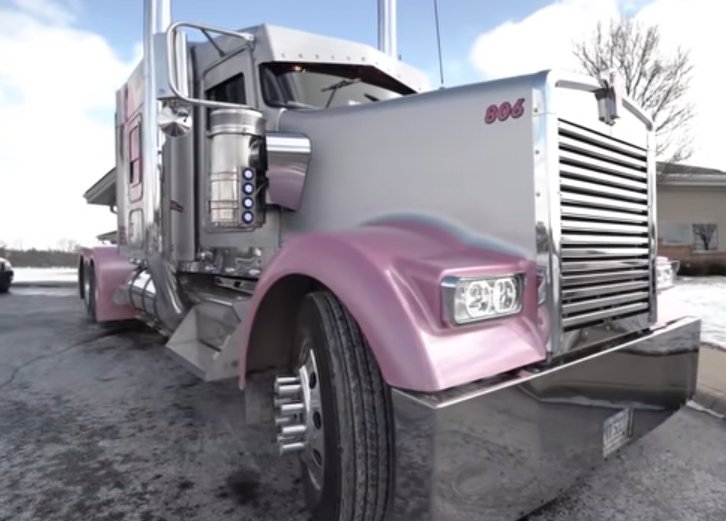 Shuman died from brain cancer at the age of 48, leaving behind a loving family who wanted his special day to be not just a time of mourning but also a tribute to the husband, father, and man he was.
His loved ones went the extra mile to honor him by arranging "one last ride" on a tricked out semi. Shuman, a truck enthusiast and head of a trucking company, was loaded onto a pink and silver truck for his last ride.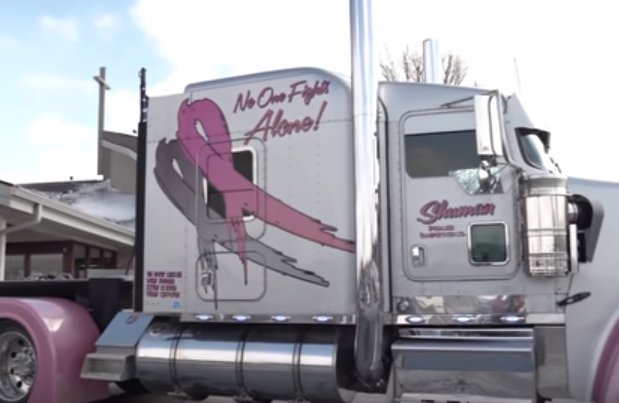 The truck had a custom decal attached which read, "In loving memory of Mark Shuman" and it flew the American flag.
A convoy of fellow truckers drove past Shuman's funeral to pay their last respects to the man in what his son Luke called, a "very emotional, yet proud day for everybody," saying to them:
"The sound of all of your horns blaring at once gave me goosebumps, a smile from ear to ear and many tears."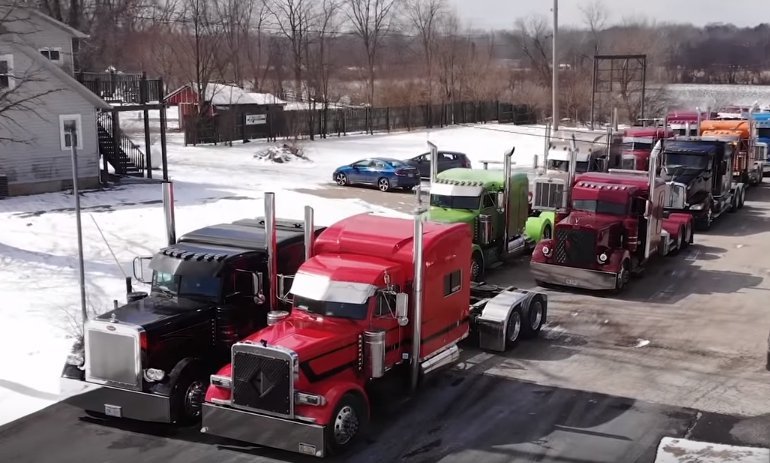 After seeing video footage of this funeral, several truckers have described it as the way they envision themselves going out when it's their time. 
Shuman's family asked that people send donations to the St. Jude Children's Research Hospital in lieu of flowers. So far thousands of dollars have been contributed.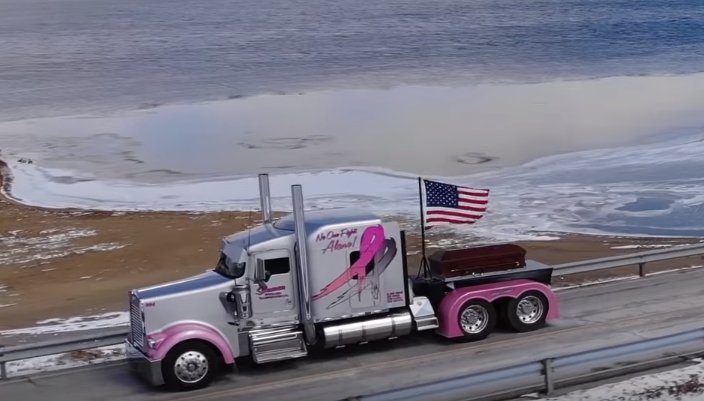 Luke
says
:
"Anyone who knew my dad knows he likes to go big. You can tell just by looking at some of the trucks he designed in this video." 
There is no doubt that somewhere up there, Mark is smiling down on his friends and family who made his funeral a true day to remember.