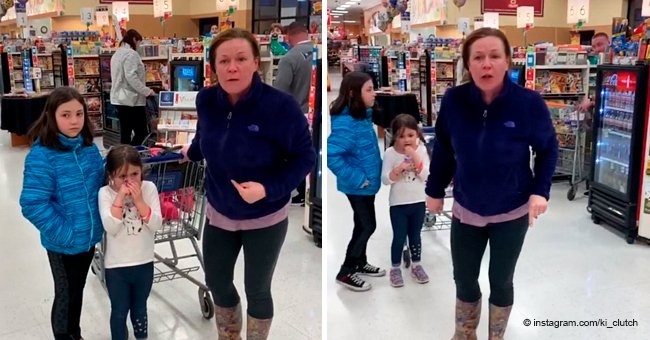 School Clerk Resigns after Being Caught Spitting at 2 Black Customers and Going on a Racist Rant

A woman from Connecticut has been forced to hand her resignation letter after she was caught on camera insulting and spitting at two African-Americans.
The incident took place on Friday, March 15, 2019, at an East Haven ShopRite supermarket, and the woman has already been identified as 40-year-old Corinne Terrone.
It has been reported that Terrone was shopping with her children when she went on a racial rant, which almost led to a physical confrontation with the couple.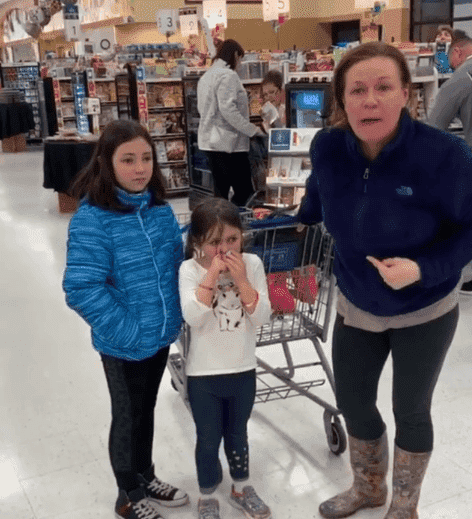 Corrine Terrone screaming at the victims with her frightened children next to her | Photo: Instagram/ki_clutch
SETTING A BAD EXAMPLE FOR HER CHILDREN
In the video, which was originally posted on Facebook by a user named Tatiana Winn, Terrone can be seen screaming at the victims, whose names are yet to be revealed, although they have been identified as brother and sister by a family member.
So far, authorities are still trying to understand what drove the 40-year-old to confront the two African-Americans, but it is clear that she was out of control, to the point of yelling the n-word three times.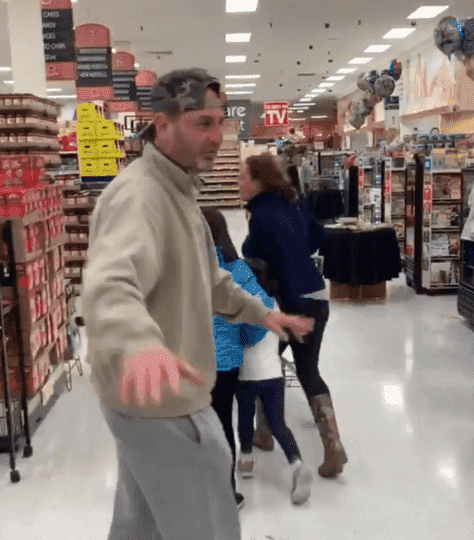 An unidentified customer trying to difuse the situation | Photo: Instagram/ki_clutch
After hearing it the first time, the man, who was recording the incident with his phone, ran towards Terrone, who dared him to attack her while preparing to record him with her own device.
The man slapped the phone off her hands, driving Terrone to insult him even more while his sister tried to calm him down by putting herself between them.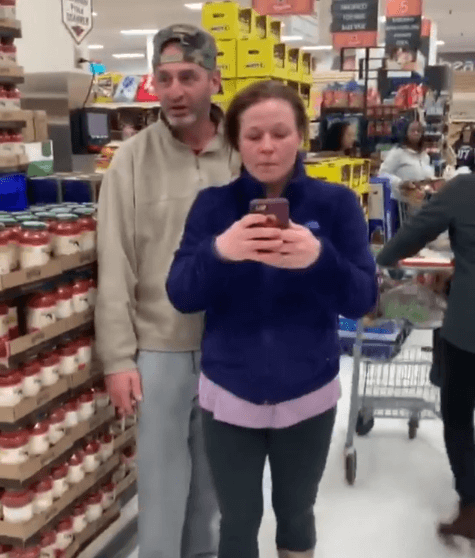 Corrine Terrone trying to record the male victim with her phone | Photo: Instagram/ki_clutch
THE OUTBURST COST HER HER JOB
In the end, Terrone can be seen spitting at the siblings twice before walking away. The video reached the Hamden Public Schools and Terrone was forced to quit her job at the district's central office.
"Someone who will use that sort of language in any setting, whether public or private, is not someone we want anywhere near our children. The employee is separated from service, and we hope that her children will receive the support they need after witnessing such a traumatic event."
Hamden Public Schools, March 16, 2019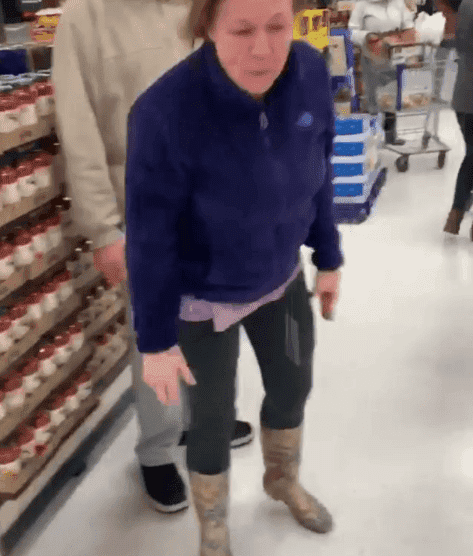 Corrine Terrone spitting at the two victims inside the supermarket | Photo: Instagram/ki_clutch
It was also made clear in the statement released by Hamden that the school administrators filed a Department of Children and Families report, which is used whenever there is a suspicion of child abuse.
RACISM MUST COME TO AN END
Sadly, racism is one of the biggest issues in today's society and, unfortunately, not all of them are caught on camera. Jasmine Brewer, a waitress at Applebee's, was shocked when she found a napkin saying "We don't tip black people."
The note left Brewer hurt and embarrassed, and her mother, Regina Boone, took to Facebook to expose the story. Since then, Brewer has received nearly $200 in donations and even Applebee's claimed that those words were unacceptable and inconsistent with the brand's values.
Please fill in your e-mail so we can share with you our top stories!