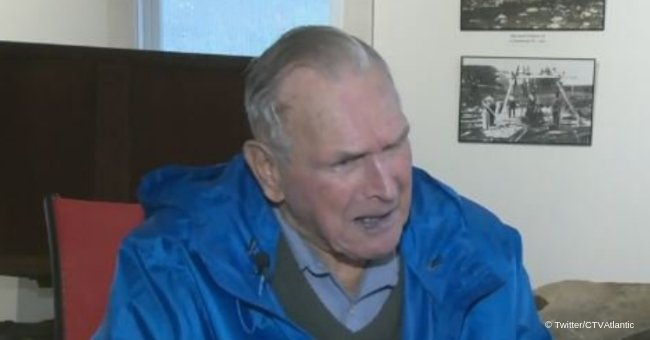 Legendary 'The Curse of Oak Island' Treasure Hunter Dan Blankenship Dies at 95

Dan Blankenship, most famously known as the treasure hunter on "The Curse of Oak Island," passed away on Sunday evening.
The news of his passing was first shared on Facebook. According to the moving statement, Blankenship was a "true Oak island legend." The team added:
"Dan was a respected and admired man. His perseverance, ingenuity, and passion inspired all. Safe journey, Dan. We will all miss you, and your legacy will be a part of us."
The cause of death has not yet been confirmed.
"The Curse of Oak Island" first aired on the History Channel back in 2014. However, he first read about the Oakland Island in Reader's Digest in the seventies.
The acclaimed treasure hunter was convinced that there was a treasure on Oak Island, and was determined to find it.
Despite making it his life's work, it wasn't until 2014 that History Channel began production of the reality show.
Blankenship served as the executive producer on six episodes during 2016, and his last appearance on the show was earlier this month.
Please fill in your e-mail so we can share with you our top stories!