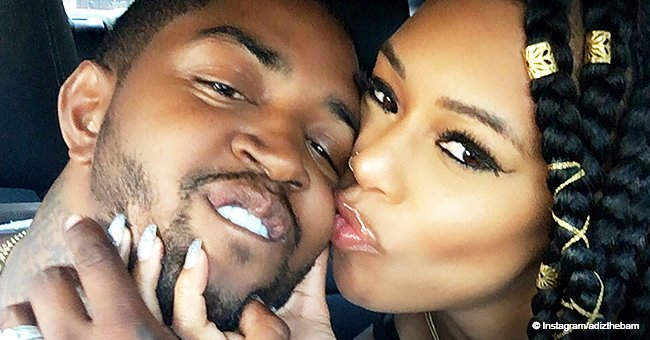 Lil Scrappy's Wife Causes a Stir Online as She Fires Back at Fan for Calling Her a 'Side Chick'
Lil Scrappy's wife Bambi has decided to slam some haters on Instagram who referred to her as a "side chick." Instead of going berzerk on these people, she instead kept her composure and corrected these people.
After Bambi shared a photo of her and her husband playing with their daughter Breland Richardson, an Instagram user named "@cameilla_iris" left a comment that definitely did not amuse Bambi.
In the comment, she wrote: "Side chick turned wifey. #goals." Bambi was not about to let this slide, as she knows for sure that she is Lil Scrappy's only one. Her calm, cool, and collected response said:
"Side chicks become baby mommas honey. I've always been the one!"
A lot of the IG users who saw the dispute between the two were quick to mention Erica Dixon, a woman whom Scrappy had a child with named Emani Richardson, and some assumed that Bambi was referring to Dixon as the real side chick.
"@anonymous2_all: Always been the one? Shiid, yeah after, Erica, his 1st Baby Moma!!"
"@kevniqajankel: Erica basically gave her him"
"@2flyy91: I think not boo you were second !"
While everyone seems to be dragging her name into the whole ordeal, "Love and Hip Hop: Atlanta" star Erica Dixon could probably care less about this issue, as she recently announced that she is pregnant with twins and is due in May 2019.
Lil Scrappy and Bambi share two kids together after she gave birth to their son in October 2018. Now, the happy family is trying to live their best life together, trying not to let what internet users say affect the way they live.
Please fill in your e-mail so we can share with you our top stories!