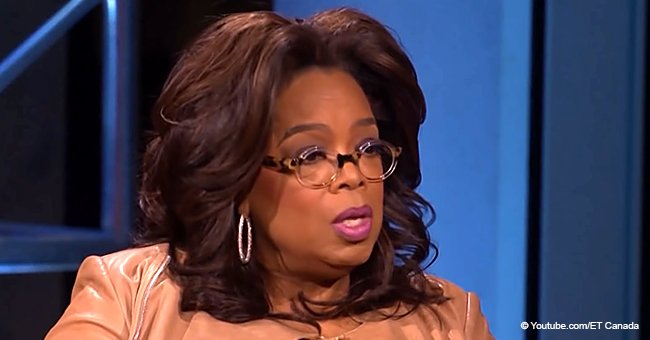 It's an Ultimate Betrayal,' Jackson Family Blasts Oprah Following Her Interview with MJ's Accusers
The Jackson clan expressed their disappointment at Oprah Winfrey for siding with their late relative Michael's accusers, saying that her decision to interview them was "the ultimate betrayal."
Taj and Brandi Jackson, the niece and nephew of the late King of Pop, appeared on the Tom Joyner Morning Show to express how they feel about the release of the controversial documentary "Leaving Neverland" which pegged their uncle as a sexual predator and child molester.
According to the siblings, "Leaving Neverland" is one-sided propaganda, and the fact that Oprah Winfrey decided to side with these accusers is such a betrayal to the family.
Taj and Brandi maintained their stance that their uncle is innocent of the sexual abuse claims filed against him, and that they've seen Oprah pull a publicity stunt like this before. According to Taj, he's seen it happen before, and everything is all too familiar to him.
"For me, I've seen it happen before. I was there when she was requesting an interview with my grandma and Michael's kids talking about Michael was misunderstood [after Michael's death]. She does what she needs to do to get ratings. To me it's an ultimate betrayal."
Another revelation that Brandi Jackson had to say, was that she dated one of Michael's accusers, Wade Robson, for a couple of years, including the time period he alleged the singer was abusing him.
Brandi proceeded to question the timeframe of the abuse said by Robson, as she said she knows him very well and could tell whenever he was lying.
To add to what Brandi said, Taj also revealed that he got Robson and his entire family into Michael's funeral after they requested to be there along with the rest of the Jackson clan.
"It makes me more angry than anything because these guys are pulling one on the public and they're getting over."
OPRAH'S BACKLASH AFTER INTERVIEWING JACKSON'S ACCUSERS
It's not just from the Jackson family that Oprah received backlash from, as she was bombarded with messages of hate after interviewing the alleged sexual abuse victims of the late singer.
The interview, which aired after HBO screened the documentary, featured Wade Robson and James Safechuck, the two accusers that the documentary focused on.
After snippets of the interview were promoted online, loyal fans of Jackson were not pleased and were angered by the interview Winfrey conducted.
In the interview clip, Oprah could be heard explaining that the "Leaving Neverland" documentary goes far beyond just Michael Jackson, as it speaks about a huge societal issue that continues to be taboo until today: child molestation and sexual abuse.
While she does not say whether or not she believes the accusers, but the interview was enough to put her on a bad light with Jackson's fans and family.
THE CONTROVERSIAL "LEAVING NEVERLAND" DOCUMENTARY
The "Leaving Neverland" documentary by HBO aims to highlight the alleged abuse and molestation that took place in Michael's large estate known as "Neverland."
In the documentary, Safechuck and Robson open up about the alleged experiences that have haunted them through the years in the hands of Michael Jackson.
Please fill in your e-mail so we can share with you our top stories!