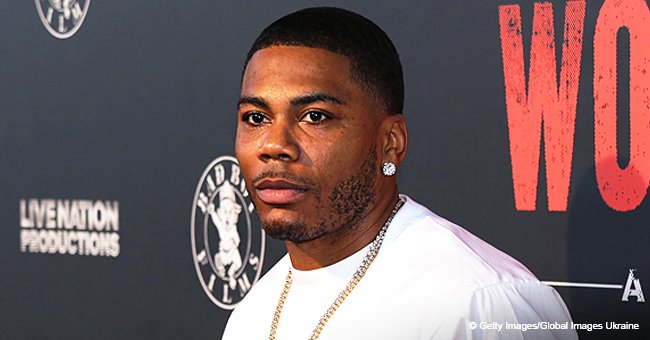 Nelly Accuser Slams Police Saying They Botched Case 'by Treating Her as a Suspect', Not Victim

An unnamed British woman who has accused rapper Nelly of sexual assault complained that the police treated her like a suspect.
One of rapper Nelly's sexual assault accusers has placed the blame for her failing case squarely on the shoulders of the Essex Police.
The woman says that the Police treated her like a suspect rather than a victim of a crime.
THE ACCUSATION AGAINST NELLY
The woman's accusation states that Nelly masturbated in front of her, and tried to force her to perform oral sex on him after a performance in the UK in December 2017.
Nelly has denied the allegations, and the woman states that his lawyers pressured and intimidated the Essex Police to derail the investigation.
The music industry is now facing the consequences of the #MeToo movement
THE POLICE'S STRANGE INVESTIGATION
According to the alleged victim's lawyer, that police tried to obtain her phone records and asked her to do a follow-up interview. They showed up unannounced at her home and wanted her to accompany them to the police station.
Stranger yet, as far as the woman and her lawyer are concerned, it took Police nearly a year to interview Nelly.
THE POLICE RESPONDED TO THE COMPLAINT
The Essex Police responded to the woman's complaint about the way the investigation was carried out through a spokesperson, stating:
"We can confirm we have received communication from a solicitor regarding the case and will be reviewing this investigation and engaging with both parties in due course."
NELLY'S LAWYERS HAVE ASKED FOR DISMISSAL
The woman will be filing a civil suit against the rapper, and, as stated by her lawyer, will no longer be cooperating with authorities in their investigations.
In a further development in the case, Nelly's lawyers have asked a US court to dismiss the woman's lawsuit against him.
Nelly is facing a growing number of accusations from several women who have complained that he sexually assaulted them.
RAPPER NELLY FACES MULTIPLE ACCUSERS
The music industry is now facing the consequences of the #MeToo movement which started in Hollywood and uncovered the frightening extent of sexual abuse by powerful figures in the movie mecca.
Rapper Nelly now joins R&B icon R Kelly in the list of recording artists accused of sexual abuse by several women.
Nelly was first arrested in Auburn, Washington, in October 2017, on suspicion of second-degree rape, but was not charged.
Three months later, in January 2018, Nelly was once again accused of sexual assault, and more alleged victims are coming forward.
The rapper, who has denied any wrongdoing, recently railed against his father, who abandoned him, leaving his mother to raise him on her own.
Please fill in your e-mail so we can share with you our top stories!