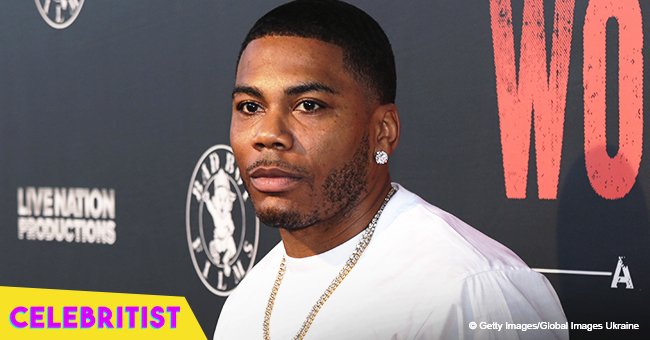 Nelly slams his dad in emotional message & promises to cut him off financially
Rapper, singer, and songwriter Nelly shared a strong message on social media revealing aspects of his relationship with his father and that he would not give more money to him.
Nelly first used his Twitter account to confess that 'father' was a strong word and one that he never knew because Cornell Haynes Sr., his father, never did what he was supposed to do but what he wanted.
The rapper added that he was done with Cornell Sr. and that he would stop giving him money. In a different tweet, Nelly said that his mother took on his father's role, too, as she had a job, saw him graduate, wiped his tears when he lost a match, taught him how to play sports, and so on.
Soon after that, Nelly screen captured both tweets and posted them on Instagram, where he added a couple of words to emphasize his anger.
For the first image, he pointed out that just because he and Cornell Sr. share the same DNA don't make him his father. Nelly admitted that he had been taking care of his father for almost 20 years but that it would end.
In the caption of the second photo, Nelly thanked all the mothers who had to be also fathers for their children. He revealed that his mother had to borrow money to buy him cleats and now cheers him when he gets on stage.
Nelly's strong messages against his father were shared a couple of hours after Ashanti, Nelly's ex-partner, took to Instagram Stories to upload a short clip from backstage next to Cornell Sr.
In the video, Ashanti asked Cornell Sr. if he had enjoyed her show and he said that he enjoyed himself. Later, the singer said that he looked 'sharp' and thanked him for being at the concert.
As Love BScott reported, Nelly and Ashanti's relationship ended in a callous way, and that video might have been the reason that drove Nelly to share those posts against his father.
Please fill in your e-mail so we can share with you our top stories!