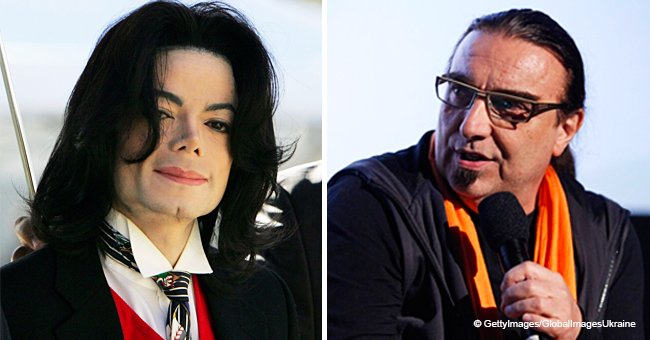 Michael Jackson's Producer Breaks Silence amid 'Leaving Neverland' Scandal, according to PageSix
One of Michael Jackson's music video producer has come out with a statement in defense of the authors of "Leaving Neverland" who accused the music icon of molestation.
40-year-old James Safechuck and his 36-year-old counterpart, Wade Robson have come to the spotlight recently for their testimony in the documentary titled "Leaving Neverland."
The pair in this two-part film which aired on Channel Four and HBO earlier this month claim that the "Legend of Pop" abused them sexually when they were very much younger. They also revealed horrible and in-depth details about their ordeal with the entertainer.
Their testimony seems to have received necessary backing by the statements of Riding Dolezal who told Page Six:
"I believe almost every word. It's brilliant work."
Dolezal, who had many years of partnership with Michael Jackson, says he believes the two sex-abuse accusers and also understand why their initial statements were in defense of the late veteran.
Safechuck and Robson initially denied being molested by MJ merely because they were wary of attacks and indictment by Jackson's enormous fanbase, who could accuse them of lying to get monetary benefits.
"Nobody would stop Michael,"
said Dolezal, whose first meeting with Jackson occurred when he filmed the "Dangerous" tour in Munich in 1992.
"It's hard to believe an icon is a con."
He also added:
"If the Michael Jackson legend is destroyed by this, the person responsible is Michael Jackson — no one else."
Dolezal also revealed that MJ's obsession for plastic surgery was to make him look a lot less like his father who he detested.
Dolezal, who has over 1,000 music videos, 500 documentaries, and 500 concert films to his name, also revealed that it required much persuasion to get Jackson filmed as he only allowed shooting on the days he was performing.
When he questioned Jackson's assistant why he refused to film other times, Dolezal claims he was told, "on those days; he doesn't have a nose." Most of his cartilage was removed during surgery.
In other news about "Leaving Neverlands," the documentary's maker, Dan Reed, openly rebuked Michael Jackson fans for the "vile and absurd" attacks on two men that testified.
Please fill in your e-mail so we can share with you our top stories!