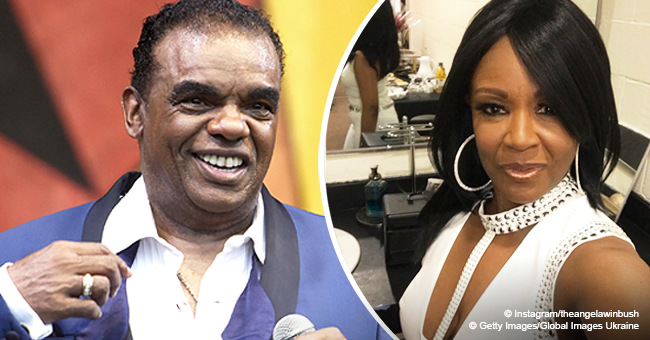 Angela Winbush Once Helped Ex Ron Isley Recover from Stroke after He Supported Her during Hard Time
Singer Angela Winbush, best known for being part of the R&B duo René & Angela, didn't hesitate to be with her ex-husband Ron Isley when he suffered a stroke.
Despite their age gap (13 years), Angela and Ron tied the knot in June 1993. Sadly, the couple decided to part ways in 2002 after being in a relationship for more than a decade.
When they got divorced, they lost the contact they once had and barely spoke to each other. However, health scares of both sides made them reconnect, which is why some people consider that they never stopped loving each other.
THE SITUATIONS THAT BROUGHT THEM TOGETHER
The first event that made them get in contact once again was when Angela was diagnosed with ovarian cancer in 2003. Proving that he still cared a lot about Angela, Ron was by her side during the time she was receiving chemotherapy.
"People think I'm very foolish."
Thankfully, the singer managed to beat cancer and, from that point on, has been focused on raising awareness on the illness and trying to make women understand that they must visit their doctors regularly.
Only one year later, Ron suffered a scary mild stroke in London. As a way to return the favor, Angela went to his home in St. Louis, Missouri to help him while he was recovering.
"People think I'm very foolish for being that way, but when it comes to somebody's health, I just don't feel like I should be your enemy," admitted the singer.
THE REACTION OF RON'S PARTNER
One of the most striking aspects of Angela being with Ron at that time was that the man was daring his then-girlfriend Kandy Johnson, who was also his background singer.
Kandy understood and accepted that his man's ex-wife was by his side. At the moment, Ron and Kandy are still married and have a son named Ronald Isley Jr. born in December 2007.
At the moment, both musicians are friends and, even though their lives in the entertainment industry are not as active as they were in their heydays, they are still related to music.
Please fill in your e-mail so we can share with you our top stories!