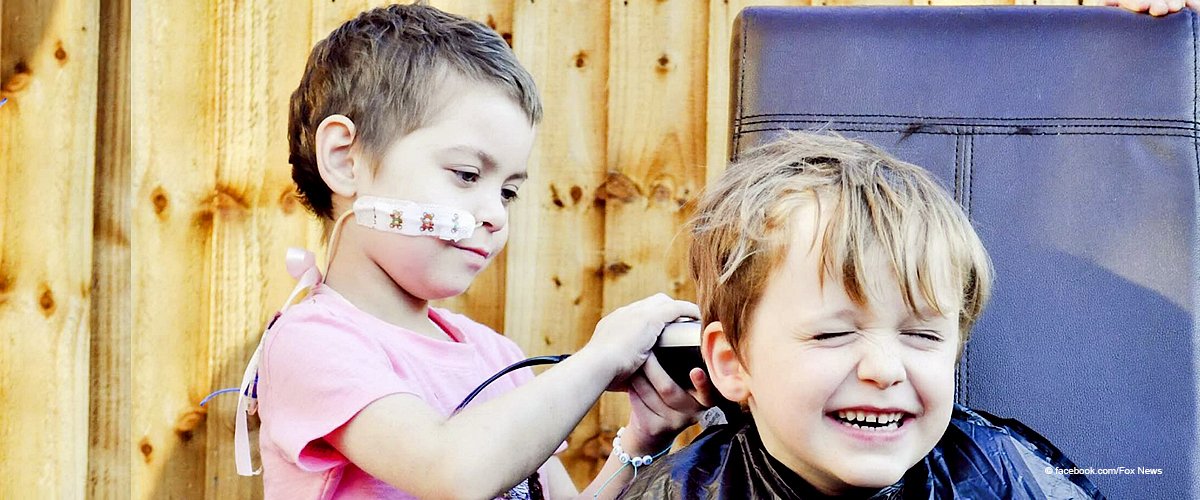 6-Year-Old Boy Comforted His Best Friend with Cancer by Shaving His Own Head in Support
When his best-friend was diagnosed with a rare type of cancer, six-year-old Oisin Ruskin was determined to do everything to make her feel better.
Lulu DeVries and Oisin Ruskin instantly became best friends after meeting on their first day at school in Bedfordshire.
The six-year-olds share a deep bond so when Lulu was diagnosed with high-risk neuroblastoma, Oisin did not wait to ask what he could do to help and offered to shave off his hair for her fund.
Lulu's parents, Rob and Claire, have set up a fundraising account for their little princess to gather funds for a trial treatment in the US to increase her chances of getting better. They have been told by the doctors it is her "last-chance" and even if it works, there is chance she will have a relapse in the future.
Her heartbroken parents are doing everything they can to get proper treatment for her. The £162,000 trial treatment is promising and it is expected to reduce relapse rates.
The brave young girl has had multiple rounds of chemotherapy, surgery, a stem cell harvest, radiotherapy, stints in isolation, and she is currently having immunotherapy.
Her friend Oisin persuaded his parents to let Lulu cut off his locks to raise a target amount of £2000. Initially, they had suggested he aim for £100.
Lulu, who has lost her hair due to treatment, cut off Oisin's hair for the fundraising event.
"I look like you," Oisin said after his best-friend chopped off his hair.
In just three days of setting up a JustGiving page, Oisin raised over £2500 for Lulu's treatment.
Oisin's mother, Jo Ruskin, said she is "so proud" of him. "He knows that there is medicine Lulu needs which isn't available in the country," she added.
She said the heartfelt gesture really "brought them together" as friends.
Lulu's dad Rob is touched by Oisin's heartfelt gesture. "It was a special moment," he said, adding he is a "determined" boy.
Neuroblastoma is a rare form of cancer that develops from immature nerve found in several areas of the body. The symptoms include abdominal pain, growth of mass under skin that is not tender to touch, changes in bowel habits, diarrhea, and constipation.
Please fill in your e-mail so we can share with you our top stories!