Pensioner Caught Mysterious 'Metal Mickey' Helper Who Packed Away His Stuff Every Night (video)
This proud mouse "Metal Mickey" mysteriously did something remarkable enough to keep everyone's mouth wide open. 
72-year-old pensioner, Stephen Mckears was always left in dismay anytime he wakes up to find his tools are back inside their container and not where he left them the night before in his south Gloucester shed.
Vigilante shed cleaner revealed to be house proud mouse https://t.co/f0pOsuTVCX pic.twitter.com/h1tAKbdxG1

— SimpleNews.co.uk (@Simplenewsuk) March 18, 2019
Although this may seem strange and most often only heard of in movies, it happened to the pensioner, and he filmed the whole drama as it happened. A mouse was the one tidying Stephen's den.Every night before sleep, the retired electrician will lay down his tools on his work bench for work the next day.
But alas, when he returns the next day, he realizes that the tools have been moved to a white plastic tub he keeps in his shed to store bird food.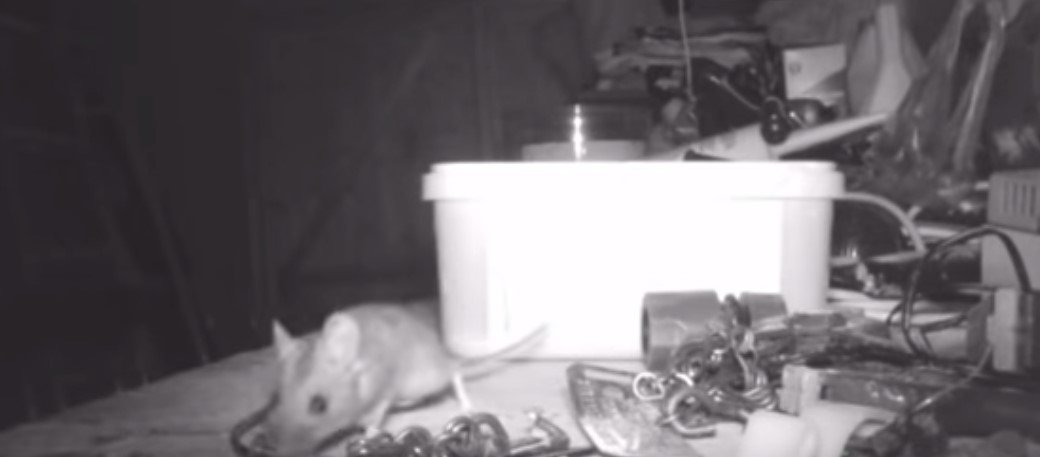 Thinking he was getting too old and maybe losing his memory, the senior man decided to find the root of what was really going on. Planning with his friend to stay awake through the night and solve the mystery, Stephen emptied all his tools on the bench again and patiently waited for the intervention. 
In the late hours of the night, the mysterious creature finally crept in and started its daily ritual. 
The mouse, as usual, went from one tool to another, dragged them till it finally dropped them in the container and kept going back for more.
could @AndyWoodturner do with one of these?https://t.co/iitvKHxQGn

— 😷 Grumpy Girdle 🇪🇺😢 🏴󠁧󠁢󠁳󠁣󠁴󠁿🇫🇷 (@TanyaAGT) March 19, 2019
Amazed at how the mouse diligently tidied his shed, Mr. Mckears, from Severn Beach, South Gloucs, said: 
"I've been calling him Metal Mickey, but some people have been saying he's just mouse proud."
Mr. Mckears and his neighbor who initially thought it was a ghost now stand corrected after witnessing and filming what really did take place.
In another similar story, Mr. Croucher, who lives in Droitwich, Worcestershire is accusing his neighbors of invasion of privacy. According to the 71-year-old, his neighbors built a trampoline so close to his house for their kids so that they could peep into the house and see what's going on.
Although Mr. Croucher seems bothered by this development, his neighbors haven't said anything regarding the accusations.
Perhaps, it's something else invading his privacy.