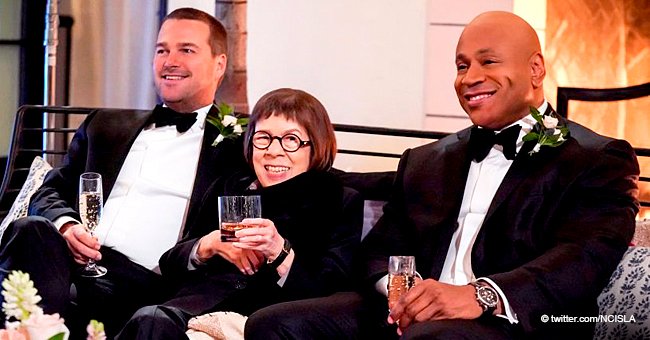 NCIS: LA's Linda Hunt Recovers from Car Crash to Return with the 'Most Awesome Entrance Ever'

A fan-favorite character made a surprising return to the show before taking over a great responsibility. We can't deny that she knows how to get herself noticed.
Henriette "Hetty" Lang, played by 73-year-old actress Linda Hunt, arrived late to the current season of "NCIS: Los Angeles" after been forced to take some time off the show to recover from a car accident.
The character gave a whole new meaning to "crashing a wedding," with her spectacular entrance on the March 17 episode of the series, titled "Till Death Do Us Part," and it was greatly received by her loving fans.
After a yellow car drives through a wall at the site of the long-awaited wedding of Marty Deeks and Kensi Blye, interrupting a fight in progress, it is revealed that Hetty was behind the wheel.
"I can't leave you damn kids alone for a minute!" she says, accompanied by a rock music soundtrack, after coming out of the vehicle, to the shock and laughter of Callen (Chris O'Donnell), Deeks (Eric Christian Olsen), and Hanna (LL Cool J).
"That was a heck of an entrance Henrietta Lang," user Phoebe Annze Gersava tweeted in response to Season 10, Episode 17, posting a clip of the climatic moment.
"I cried when I seen her. That was a great entrance Hetty…love you, so excited your back!" Olgie McRae commented. "Hetty for the win with the most awesome entrance ever," another user added.
The deeply missed character stole the show during an emotional, action-packed episode, not only with her rockstar entrance, but also by having the honor of officiating the marriage ceremony of the two special agents.
Hetty referenced her absence during the episode, but not exactly revealing what caused it. "Some things are better left unshared," was all she had to say.
Although nobody imagined how her return was going to be, and neither did they guess that she was going to play such a central role in the wedding, fans were hoping for Hetty to be present at the ceremony.
"We were waiting for her to feel well enough where she was comfortable [returning]. Linda knew we were going to do the wedding and she really wanted to be the officiant. That was a real incentive for her," the show's executive producer Scott Gemmill said about the surprise.
"Even though she was maybe still on the road to recovery, she did not want to miss that wedding — for our show family it was pretty special and everybody wanted to be there. She soldiered on and came," Gemmill added.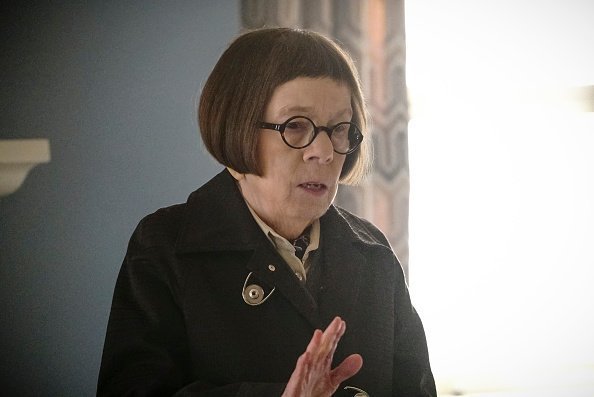 Linda Hunt on NCIS: LOS ANGELES | Photo: Getty Images
After missing her so much, fans will have the chance to enjoy Hetty at least for the seven episodes left on the current season of the show.
The character played by the experienced actress which has appeared in more than 200 episodes of the series, is full of mystery, with her backstory going back to the Cold War, when she had an important role serving the country.
Oscar winner Hunt does a great role portraying the leader of the investigative team. Before joining the NCIS spin-off, she almost quit acting because she was getting bored with the roles she was offered.
"I began to get some pretty boring stuff for a while: children's films, family films, which I never felt comfortable with," she told Daily Beast in 2011.
Little did she imagine that her career was going to take an exciting new turn by letting her be part of a hit TV show for a decade, and she is grateful for it.
"I wasn't looking for anything. At this time in my life, that this has come along, feels just like a gift. The heavens opened up and just handed me a little something to get me into my 70s," she shared.
Please fill in your e-mail so we can share with you our top stories!