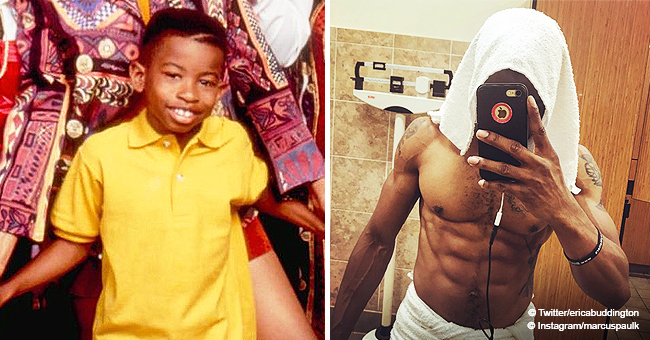 Remember Brandy's Little Brother Myles on 'Moesha'? He Isn't so Little Anymore
Fans of the 90s hit show "Moesha" will remember Myles, the titular character's annoying little brother. That brother is not so little anymore and has since dabbled into other things besides acting.
It's been over a decade since "Moesha" aired its final episode, but who can forget Myles' hilarious pranks and smart mouth, or how often he unleashed them on his big sister, played by singer/actress Brandy. The man responsible for cracking up countless viewers is Marcus T. Paulk.
Going into rap
The actor continued to appear in several TV shows and films following the cancellation of "Moesha," but in recent times, he has been trying his hand at a couple of other things.
One of those things is music, and besides contributing to the soundtracks of films like "Sister Code" and "Another Cinderella Story," Paulk also has a rap career. In 2015, he released the single "My Time Is Money."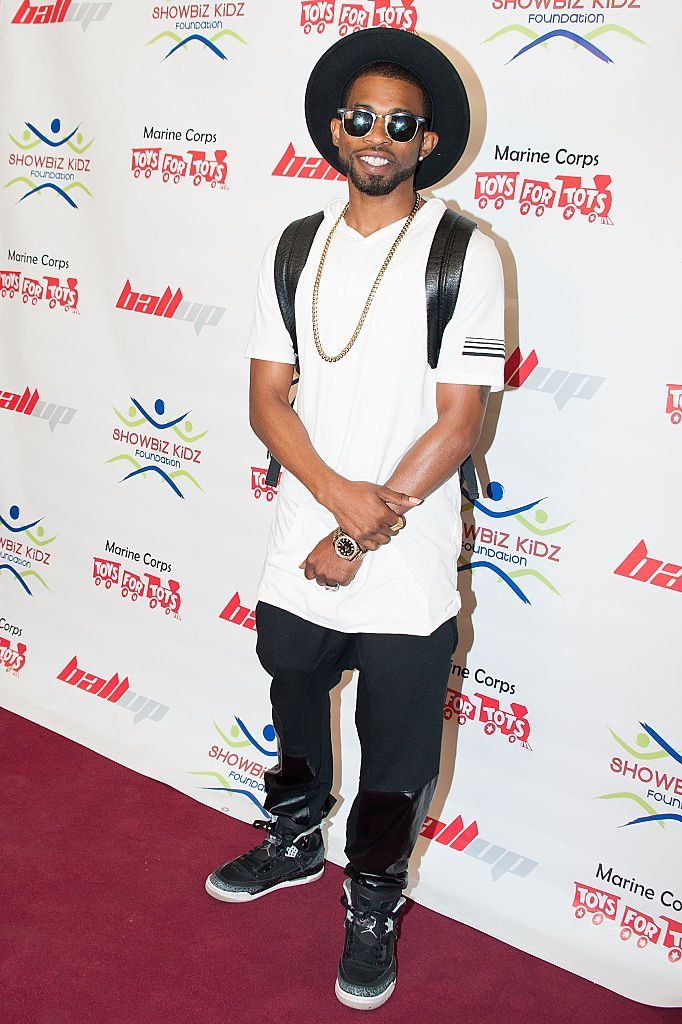 Marcus Paulk on December 6, 2015 in Valley Glen, California | Source: Getty Images
Modeling management
The 1986-born entertainer also reportedly co-owns a modeling outfit known as "Model Mafia." Paulk is said to own the company in partnership with a woman called Queen Sheba, and their enterprise includes actors, photographers, models, etc.
In a 2019 post, however, the former child star shared several pics with models, promoting a new modeling company called VVS Models. On January 27, 2019, Paulk also announced via Instagram that he offers "exotic car rental" and "location scouting" services.
Still on the Hollywood scene
Despite dabbling into other career paths, Paulk is still very much involved with his first love and was pictured alongside fellow actor Laurence Fishburne while promoting 2017's "Bronzeville," a scripted audio drama.
For the most part, Paulk seems to be enjoying his life post-child stardom and shares moments of that life on social media. Many of his Instagram posts involve him showing off good looks or making fans drool over his chiseled body.
Legal troubles
Paulk's life after "Moesha" has, however, not gone without a few rough patches. In 2013, he was charged with domestic violence against his girlfriend and pled no contest to one count of battery.
Two years later, in 2015, he pled guilty to a misdemeanor count of DUI and according to TMZ, was sentenced to one year of unsupervised probation.
Life after "Moesha"
Paulk seems to have cleaned up his act since then, however, and if his Instagram feed is anything to go by, the entertainer is staying focused on work.
Like Paulk, another "Moesha" star that had viewers glued to the screen is Countess Vaughn, who played Kim, the best friend of Brandy's character. Kim was such a fan-favorite that she got to star in her spinoff series, "The Parkers."
Despite suffering in an abusive relationship for many years, the actress is finally in a good place and frequently takes to social media to interact with fans.
"
Moesha
" aired on the now-defunct UPN from 1996 to 2001.
Please fill in your e-mail so we can share with you our top stories!