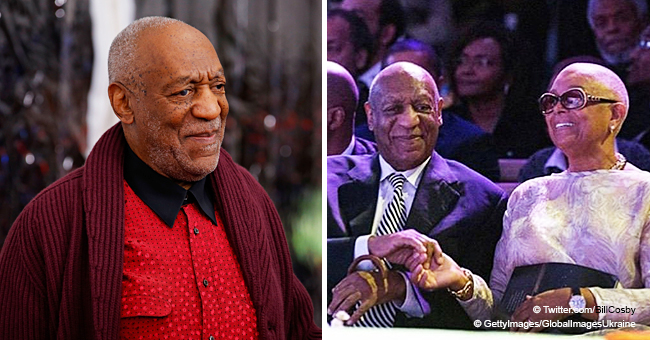 Bill Cosby Wishes a Happy 75th Birthday to His 'Beautiful Bride' While in Prison

Bill Cosby shared birthday wishes to his wife Camilla via a sweet Twitter post. The only problem is, he's supposed to be behind bars.
The former actor and television host got tons of backlash for sending out a tweet presumably as he sits in jail serving time for sexual assault. The tweet is found below.
Cosby, 81, was found guilty of the crime against Andrew Constand and will serve three to 10 years in prison. We wonder if we'll see a birthday post every year.
The post, filled with photos of Cosby and his wife of 55 years, read:
"Happy 75th Birthday to my beautiful bride, Camille. Dear, you're a wonderful mother, loving wife, but most importantly, you're the strength of this family. Please celebrate your day!"
Some interesting hashtags were also included in the tweet which garnered a number of humor-filled responses from followers. #Free Bill Cosby was one and #Far From Finished was another hashtag and reportedly the name of Cosby's upcoming comedic tour.
Yahoo reported that Cosby's crisis manager, Andrew V Wyatt, is most likely behind the convicted felon's birthday message to his wife. Cosby, however, does speak to Camille for the maximum amount of three times a day from the Phoenix state prison in Pennsylvania.
The female producer continues to support her husband and declare him as innocent against accusations of drugging and sexually assaulting a number of women. Additionally, Cosby's attorneys called him a "lonely and troubled" person.
Yet the comedian seems to be making the best of his time behind bars. He's lost weight due to regular exercise and a healthier diet. He's even made some friends at the institution.
The latter was problematic though. Cosy had to be moved to a single cell as a result of his ability to "charm" fellow inmates who would cheer for him when he entered the prison's visiting area.
Cosby's downfall began in early 2004 when Constand first accused the comedian of assaulting her decades earlier. The former basketball coach said she had a nightmare and a "flashback" about the incident.
In April 2018, Cosby himself confessed to giving Quaaludes to women so that they would have sex with him. For one male juror who spoke out, this was the nail in the coffin.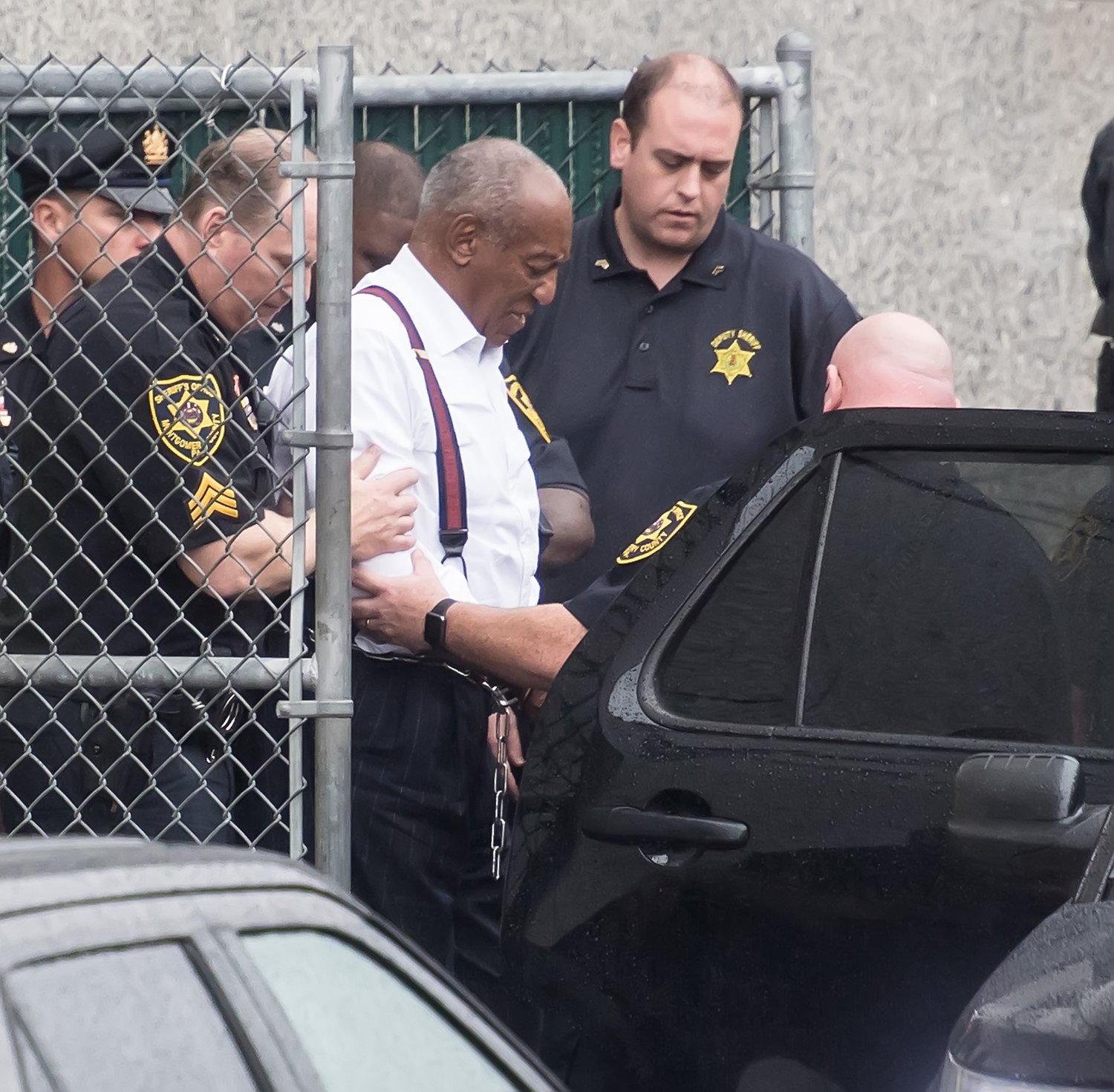 Comedian Bill Cosby being led into a vehicle wearing handcuffs | Photo: Getty Images
In June, Cosby let go the seven attorneys who were defending him and replaced them with Joseph P Green Jr. The move made no difference as he was designated a "sexually violent predator" in late September and sentenced to prison.
Please fill in your e-mail so we can share with you our top stories!