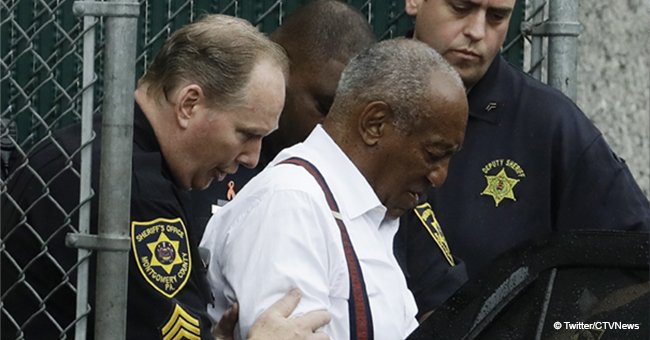 Bill Cosby moved to a single cell in a general unit after reportedly charming inmates
Convicted sex-offender Bill Cosby has been moved into general population at the prison in which he is serving out his sentence.
Comedian Bill Cosby's life has changed a great deal in the past few months.
The man who was once America's favorite dad for his role as Dr. Cliff Huxtable in the hit family sitcom "The Cosby Show," has been incarcerated since September 2018 ina state prison - SCI Phoenix in Skippack Township, Pennsylvania.
GETTING USED TO PRISON LIFE
Prison spokeswoman Amy Worden revealed that Cosby, 81, has not been placed in a ward for older inmates, but has been integrated into the general population.
The actor, who is now legally blind, has been assigned inmates as helpers, and his own prison cell.
The man who was once the most beloved comedian in America is now one of the 2,403 felons incarcerated at SCI Phoenix.
FOUR MONTHS IN SPECIAL HOUSING
Cosby has been moved into the general population after spending 4 months in a special housing facility designed to help inmates acclimatize to prison life.
LIFE IN GENERAL LOCK UP
Prison authorities have revealed that Cosby is being treated like any other prisoner, with no special privileges. Since he entered the general population, he will now be permitted to spend several hours a day in the gym or exercise yard, the library, class or day room.
COSBY HAS A PRIVATE CELL
Cosby is fortunate that unlike many inmates in the country's overcrowded prison system, he was attributed his own cell on January 28, 2019.
Cosby is listed at the State Correctional Institute as Inmate No. NN7687, and like every other inmate, subjected to 7 cell checks a day.
The man who was once the most beloved comedian in America is now one of the 2,403 felons incarcerated at SCI Phoenix.
He will be spending the next 3 to 10 years of his life there, after being found guilty on three counts of aggravated indecent assault on Andrea Constand by a jury of his peers.
A CELEBRITY BEHIND BARS
Bill Cosby's is behind bars, but he is still reaping the benefits of his fame.
The 81-year-old comedian has reportedly been charming his fellow inmates and the prison staff with his affable manners and his humor.
The actor's representative, Andrew Waytt, has revealed that Cosby is greeted by cheers and applause by his fellow inmates and their visitors whenever he enters the visiting area of the prison.
One of the comedian's biggest admirers is reportedly a female corrections officer who grew up watching him play the beloved father of 5, Dr. Cliff Huxtable, on "The Cosby Show" in the 1980s.
In a related story, Bill Cosby is reported to have found a new 'job' in prison following a new trial bid rejection.
Please fill in your e-mail so we can share with you our top stories!