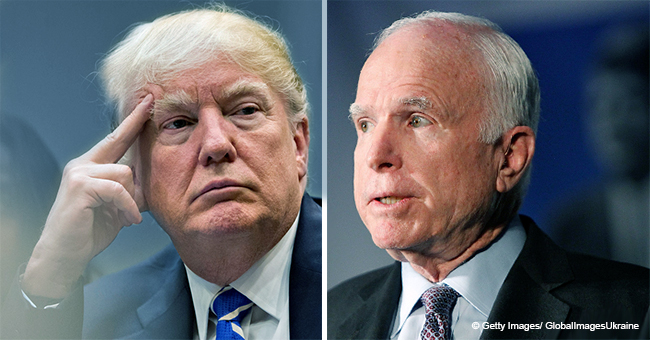 Fox News Hosts Join Sensational Discussion of Donald Trump Slamming Late John McCain

Donald Trump doesn't seem willing to let go of late Senator John McCain, who was laid to rest seven months ago, and continues to attack him almost on a daily basis.
Recently, his attacks have earned him quite a lot of backlash, not only from McCain's daughter and co-host of "The View," Meghan McCain, but also from Shepard Smith and Andrew Napolitano.
During "Shepard Smith Reporting," the host slammed the United States President for his conducted, claiming that he was fighting with a dead person, and a war hero no less.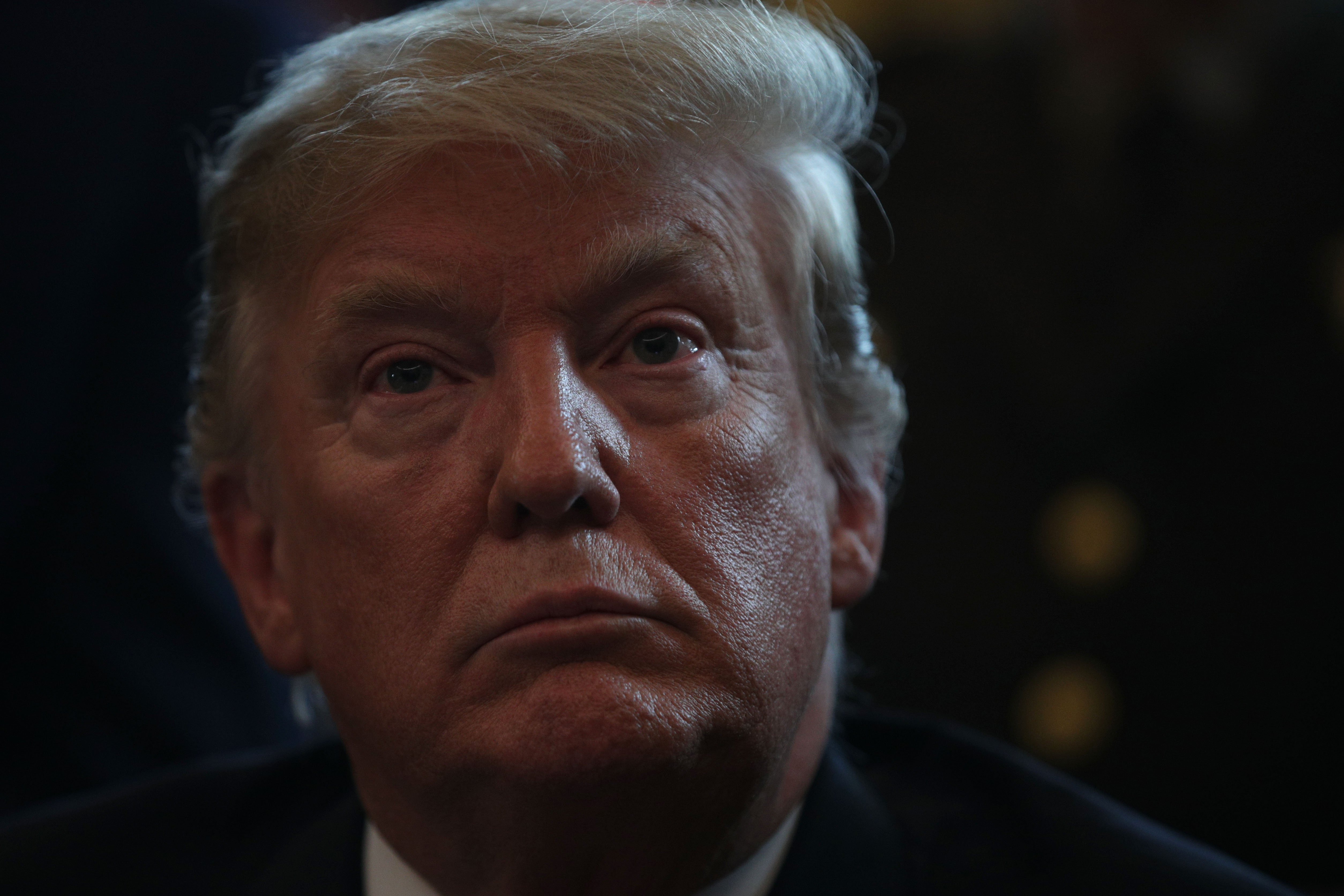 Donald Trump during a border security event in the Oval Office at the White House | Photo: Getty Images
NOT A FAN OF MCCAIN
A few days ago, during his speech at a military tank plant in Lima, Ohio, the President admitted that he never like McCain, and that he probably never will.
He also complained about the fact that the never received a word of gratitude from the McCain family for approving the late Arizona Senator's funeral arrangements.
This was only one of several attacks launched by the Head of State in the past week, during which he also accused McCain of handing the Steele Dossier to the FBI.
According to Trump, the dossier, which contains several memos proving collusion between Trumps' 2016 presidential campaign and the Russian government, was paid for "crooked Hillary Clinton."
DEMOCRATIC AND REPUBLICAN BACKLASH
The President admitted that he never like McCain, and that he probably never will
Napolitano weighted in on Trump's recent outbursts and questioned whether the President scored any points with his fellow Republican supports by bashing McCain.
Republican Johny Isakson, for example, criticized Trump, arguing that no matter what party people support, we are still Americans and should not reduce the service of those who fought for the country.
A DEFENSE MECHANISM
Anderson Cooper, the host of "Anderson Cooper 360," also condemned the President's words, saying that he is punching a person that can't fight back because he is dead.
Cooper's statement was made as a response to Republican strategist Adolfo Franco, who justified Trump's recent attacks as simply being his style, the style of someone who punches back when he gets attacked.
Please fill in your e-mail so we can share with you our top stories!