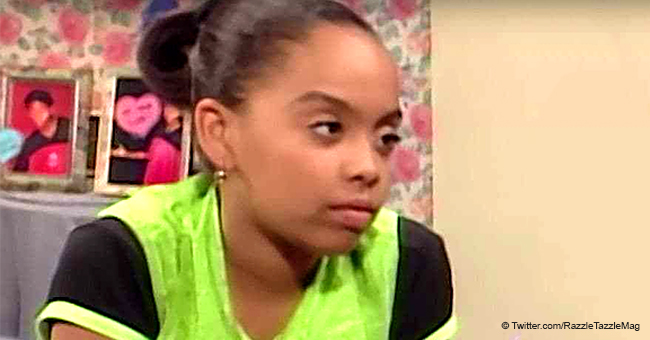 Remember Kenan's little sister Kyra in 'Kenan & Kel'? She's 33 & Has a Son Who Could be Her Twin

Vanessa Baden went from a young girl with a childhood crush in the series "Kenan & Kel," to a Millenial battling her issues in "Giants." Meanwhile, she's also a wife and a mother to a son who looks just like her.
She began her career as a little girl who had a crush on her brother's best friend in the teenage show, "Kenan & Kel." More than two decades later, Vanessa Baden is a mature actress with a son who looks just like her.
THEN
Vanessa was only 11 years old when she first starred as Kyra Rockmore in the 90's sitcom. As Kenan's sister, she entertained audiences with her crazy infatuation over her brother's pal, Kel throughout the show's 4-season run from 1996 to 2000. A few years after the show ended, she shifted interests and banked on her beauty and brains to win in the Florida District Miss Black and Gold Pageant in 2004. By 2007, she had earned a degree in sociology from Florida State.
NOW
Though her acting career was put on hold due to her education, Vanessa bounced back by 2011 when she became part of the series, "Fail." In 2017, she was cast as one of the lead characters in the ongoing drama, "Giants" alongside Sean Samuels and Moritz J. Williams. The critically acclaimed digital series which she also co-writes revolves around three twentysomething friends battling their respective inner giants.
The show is executive-produced by Jussie Smollett, who incidentally, is in quite a hole lately. The actor has been charged with falsification of information to the police when he reported an assault on himself. The Investigation revealed he staged his own attack by paying two men to do it. It's unclear how "Giants" has been affected by his arrest but he was relieved from the final two episodes of his other show, "Empire."
The day after his alleged assault, Vanessa paid tribute to Jussie on her Instagram sharing a photo of the two of them and a sonnet by Terrance Hayes. She has not addressed the latest claims against the actor since then.
BEYOND ACTING
Meanwhile, the 33-year old is also a proud mother to her son, Ryder whom she shares with her husband RJ Kelly. A recent photo of them reveals their uncanny resemblance. Moreover, her makeup-free face still exudes the attractive features that won her a beauty title.
Vanessa's life is an open book on her social media where she updates her fans about her day to day activities. This includes juggling between work and mommy duties. Here are some of her photos that capture the life she's made for herself.
Please fill in your e-mail so we can share with you our top stories!