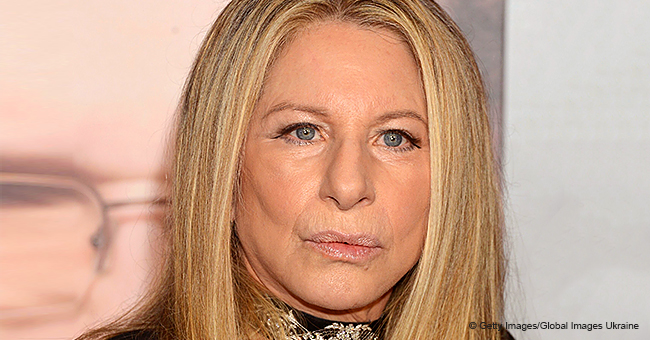 Barbra Streisand Sparks Fury after Saying That MJ's Accusers 'Were Thrilled to Be There'

Barbara Streisand faces backlash after her recent comments downplaying the plight of Michael Jackson's accusers. The singer responded with a statement of apology and clarified her stance.
Barbra Streisand is in hot water after her recent comments about Michael Jackson and the accusations against him in the documentary, "Leaving Neverland."
"THEY WERE THRILLED TO BE THERE"
Speaking to The Times ahead of a series of concerts in the UK, Streisand spoke of her belief that the allegations were true but also blamed Jackson's accusers for their role in it.
"You can say 'molested,' but those children, as you heard they were thrilled to be there."
Streisand was referring to Wade Robson and James Safechuck, the two adults who shared their story on the controversial documentary. They detailed their sexual encounters with Jackson during their frequent sleepovers in Neverland when they were young boys.
"I feel bad for the children. I feel bad for him. I blame, I guess, the parents, who would allow their children to sleep with him."
She also seemed to downplay the gravity of the abuse when she said,
"They both married and they both have children, so it didn't kill them."
"IT'S A COMBINATION OF FEELINGS"
Meanwhile, she appeared to defend Jackson's alleged actions by saying, "His sexual needs were his sexual needs, coming from whatever childhood he has or whatever DNA he has."
When asked if she was angry at Jackson, she replied,
"It's a combination of feelings. I feel bad for the children. I feel bad for him. I blame, I guess, the parents, who would allow their children to sleep with him. Why would Michael need these little children dressed like him and in the shows and the dancing and the hats?"
"THIS IS HORRIBLE. I FEEL SICK."
Shortly after the 76-year-old's comments were made public, Twitter imploded with tweets criticizing the singer.
"It didn't kill them', @BarbraStreisand, did you really just say that?'," "Leaving Neverland" director Dan Reed tweeted in disbelief.
"It is with the heaviest of hearts that I cancel Barbra Streisand," said Alan Henry.
"Oh this is a very very very bad take Barbara," according to Molly Jong-Fast.
"If there's one person who could upstage Mueller, it's Barbra Streisand, but I didn't think it would be by defending a pedophile."
"Oh god no. This is horrible. I feel sick. @BarbraStreisand is my idol and I look up to her so much. This breaks my heart that she would say this. Because this is such a wrong and hurtful thing to say. Ugh."
"Shame on you @BarbraStreisand for disrespecting the victims of child rape. Low class, dismissive and a shocking trivialisation. To speak up for a child abuser... I expect it from the deranged MJ fans but not from you, who should know better. #LeavingNeverland #victimshamers"
"I FEEL DEEP REMORSE"
With the amount of backlash she received, Streisand soon sent a statement to ET apologizing for her misconstrued words.
"I am profoundly sorry for any pain or misunderstanding I caused by not choosing my words more carefully about Michael Jackson and his victims, because the words as printed do not reflect my true feelings," she said.
"I didn't mean to dismiss the trauma these boys experienced in any way. Like all survivors of sexual assault, they will have to carry this for the rest of their lives. I feel deep remorse and I hope that James and Wade know that I truly respect and admire them for speaking their truth."
Streisand also insisted that "there is no situation or circumstance where it is OK for the innocence of children to be taken advantage of by anyone." She adds, "The stories these two young men shared were painful to hear, and I feel nothing but sympathy for them."
Addressing the parents of these children who she believes have the greatest role in protecting their children, the singer says they too were "victimized and seduced by fame and fantasy."
HOW "LEAVING NEVERLAND" SPIRALED
Since the HBO documentary's debut at this year's Sundance Festival, it's been gaining a lot of mileage and mixed reactions. Jackson's estate has filed a $100 million lawsuit against HBO as celebrities and the public weighed in on the issue with varying views.
Oprah Winfrey who did an interview with Robson and Safechuck called "After Neverland" earned the ire of critics who slammed her for siding with Jackson's accusers. Meanwhile, Jackson's family has been defending their relative's legacy amid rumors that the singer's daughter, Paris Jackson, attempted to slash her wrists.
Sadly, the only person who can balance out the one-sided story that's circulating is the King of Pop but that opportunity is long gone.
Please fill in your e-mail so we can share with you our top stories!