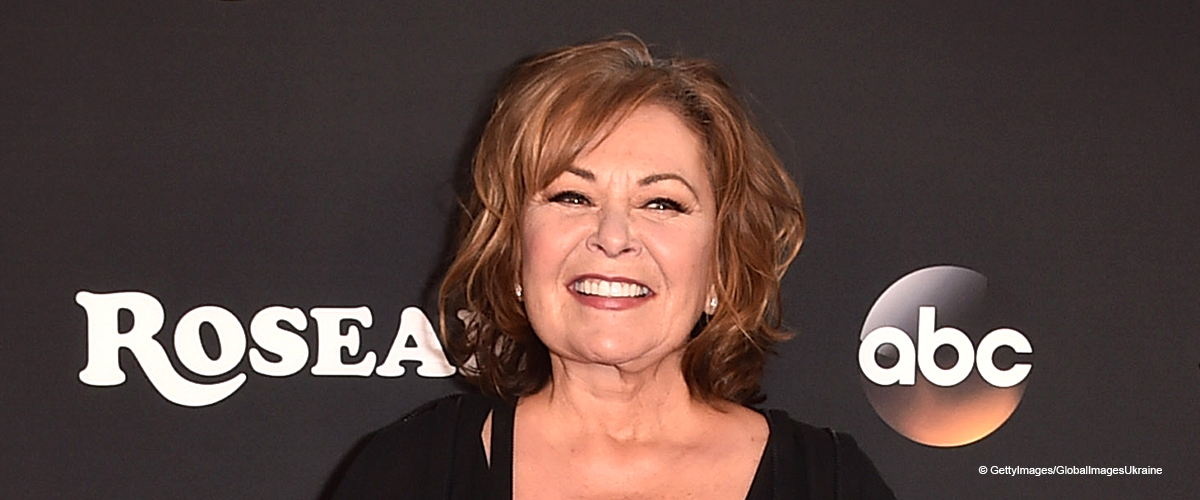 Roseanne Barr Confessed She 'Was Suicidal' after a Tweet Led to the End of Her Show

Roseanne Barr revealed that she became suicidal after the backlash she received due to her racist tweet to Valerie Jarrett. The tweet also put an end to her show and career.
During her interview with "the Washington Post", Barr admitted to having been suicidal shortly after her controversial tweet created resentment towards her. The tweet displayed racism as she compared Valerie Jarrett, a former adviser to President Obama, to a member of the "Muslim brotherhood" and a character from "Planet of the Apes."
Roseanne Attends ABC's Roseanne Event | Source: Getty Images
Barr acknowledged Rabbi Shmuley Boteach for being with her through her dark days and helping her express how she felt about the controversy - which was apologetic and of regret.
"Shmuley saved my life,"
Barr said.
"I was suicidal. He was the only person who stood by me and said they were going to destroy me because I love Trump and Israel."
The recording of their conversation aired as a podcast, yet Barr claims she has never listened to it. Their exchange includes her defense, knowing Jarrett only as part of the Iran Nuclear deal, and nothing of her being of black descent. According to the comedian, she would not have used the reference, had she known.
"I'm a lot of things, a loud mouth and all that stuff,"
says Barr on the podcast.
"But I'm not stupid, for God's sake. I never would have wittingly called any black person, I never would have said, 'They are a monkey.' I just wouldn't do that. And people think that I did that, it just kills me. I didn't do that. And if they do think that, I'm just so sorry that I was unclear and stupid. I'm very sorry."
Barr was always an outspoken one on social media, and it always appeared as if she did not think before posting her uncensored opinions. ABC was aware of her contentious tweets and tried to control the possibilities of creating more backlash for every tweet.
"It was always this back and forth of ABC not wanting to appear they were censoring Roseanne but also not quite pulling out the big guns,"
says Barr's publicist, James Moore.
"Going, 'You're one tweet away from us canceling the show.' Something that would jar Roseanne."
Her youngest son also saw the damage Barr was doing to her career through her tweets, thus attempting to put a stop to it by changing her Twitter password. Despite all forces, Barr continued to stay online.
"I admit it,"
Barr said.
"I'm a troll. I'm the queen of the [expletive] trolls."
Backlash directed at Barr was nothing new, but after the racist and uncalled for tweet directed at Obama's adviser, personalities started calling her out as well.
"Grey's Anatomy" creator, Shonda Rhimes tweeted,
"Roseanne made a choice. A racist one."
"There is not any room in our society for racism or bigotry,"
Added civil rights icon and Congressman John Lewis.
Actress Rita Moreno also tweeted,
"You are a sorry excuse for a human being."
The controversy began in May when Barr tweeted an insensitive racist tweet directed to Obama's adviser, Valerie Jarrett. The tweet sparked outrage and caused her career to go down the drain. Barr, being herself, did not take the blame for her show's cancellation. Instead, she shifted it to Sara Gilbert, her on-screen daughter.
Barr has been in the light for nasty comments and crass tweets even before May. One of the many times she provoked a heated argument because of a tweet was when she said that Reba McEntire did not play her role well as the Colonel in KFC advertisements. The insult was uncalled for and caused dispute.
The National Suicide Prevention Lifeline is 1-800-273-8255. Other suicide helplines can be found at befrienders.org
Please fill in your e-mail so we can share with you our top stories!