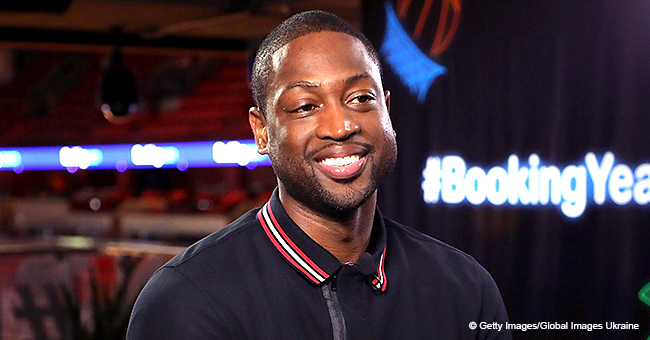 Dwyane Wade Posts Video of 11-Year-Old Son Strutting on the Runway, Gets Slammed by Men Instead

Dwyane Wade proudly shared a video of his 11-year-old son strutting on the runway, which did not please some of his male fans who called it "feminine."
On Saturday, March 16, the Miami Heat star hosted a fashion show called "A Night on the Runwade" to fundraise for the Wade Family Foundation and the Overtown Youth Center. Many of Wade's closest friends and teammates supported him in their endeavor, with his wife Gabrielle Union by his side the entire time.
One of the best models on the runway who definitely caught a lot of attention was Wade's 11-year-old son, Zion. The child confidently walked the runway, even twirling at one point which had his stepmom screaming in excitement. Wade would later on post the moment on Instagram stories, saying his son was killing [expletive.]
While Union and Wade were extremely proud of Zion, there were some male fans of the basketball player who did not like what they saw.
A man on Twitter asked fathers not to allow their children to "bend and conform to societal pressures." He then furthers his tweet by quoting a certain Dr. Frances Welsing, who said: "we are developing epidemic levels of effeminization of young black males."
Of course, many responded to the tweet to defend the 11-year-old and his parents, as they claim they did nothing wrong.
ZION'S SIBLINGS
Aside from Zion, Dwyane also has a 16-year-old son named Zaire from a previous relationship, and a newborn baby girl, Kaavia, with his wife. While they did not come from the same mother, Zion, Zaire, and Kaavia share an adorably close relationship.
In fact, Zaire made sure to shower his sister with love on social media, sharing a heartfelt message with their fans.
The 16-year-old basketball player welcomed his sister on Instagram, saying that he is always there to protect, love, and guide the little girl.
"I love you sis! Your big brother is here to protect, love, and guide you. Welcome to the family."
The Wade family, regardless of how blended they are, share completely close ties with one another, especially since Gabrielle treats Wade's grownup sons as her own. They are now enjoying the company of the newest addition to their family, without neglecting their responsibilities to both Zaire and Zion, whom they all equally love.
Please fill in your e-mail so we can share with you our top stories!