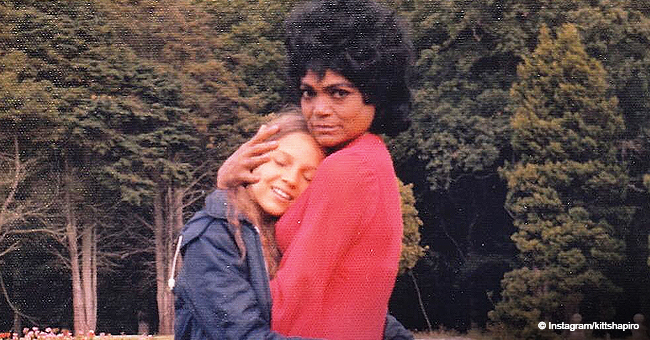 Remember Singer Eartha Kitt? Her Daughter and Grown up Granddaughter Look Nothing like Her

Kitt Shapiro, the daughter of iconic singer Eartha Kitt, has a grown-up daughter and, even though both are beautiful, neither of them looks like their famous relative.
Eartha, the singer and actress remembered for making anti-war statements at a White House luncheon that affected her career, had a very successful career in different aspects of the entertainment industry.
Apart from her outstanding voice, she had incredible acting skills used in theaters and films. For instance, she appeared in the 1978 Broadway production of "Timbuktu!" for which she got two Tony Award nominations.
HER ROMANTIC LIFE AND CHILDREN
Eartha married John William McDonald, an associate of a real estate investment company, in June 1960. Only one year later, the couple welcomed Kitt Shapiro to the world.
Kitt said that her mother "carried the scar of her rejection" during her entire life by both Black and White people.
One of the most remarkable aspects of Kitt is that she is White while her mother is Black. Kitt's daughter, Rachel Shapiro, is very similar to her mother and not so much to her famous grandmother.
HER FATHER'S IDENTITY WAS ALWAYS A MYSTERY
It is not the first time that Eartha's skin color has been a topic of discussion as Kitt revealed that her mother spent several years of her life trying to learn the identity of her father.
Unfortunately, the singer never found what she was looking for, something that she never could get over, reported Kitt. She pointed out that her mother "carried the scar of her rejection" during her entire life by both Black and White people.
HER TOUGH CHILDHOOD
Eartha's childhood was very difficult. Her mother abandoned her at a young age, and her aunts had to raise her. Sadly, they used to mistreat her. The singer later revealed that she would never forget "the beatings, the domestic drudgery, the constant hunger."
Soon after that, her mother, Annie Mae Keith, passed away after eating food with "an unusual pepper." Years later, she started looking for her birth certificate with no success.
HER LIFELONG DREAM WAS SHATTERED
In the late 90s, when Eartha was 71 years old, she finally found the document. However, she broke down in tears when she noticed that the name of her father had been censored.
Even though she could never fulfill her lifelong dream of knowing who her father was, Eartha could at least learn her real date of birth. While it is not certain, it is believed that her father's identity was kept a secret because he allegedly raped Annie Mae, who was of Cherokee and African descent.
Please fill in your e-mail so we can share with you our top stories!