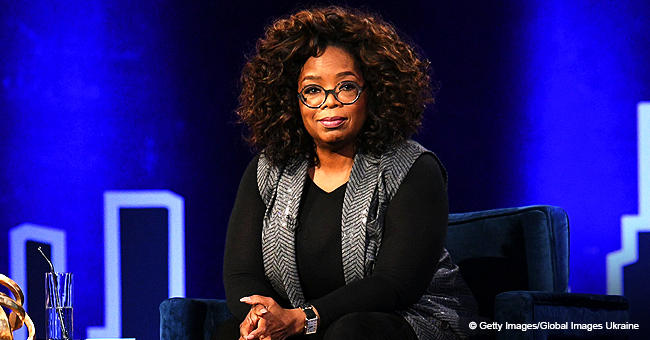 Oprah Opens up about How Her Career Began: 'They Told Me I Was the Wrong Colour, the Wrong Size'
Oprah Winfrey revealed how her career on TV began in her new book, "The Path Made Clear."
Oprah Winfrey may be one of the most influential and beloved public figures in the world, but when she started out on TV, she was considered a failure.
She is now publishing a new book "The Path Made Clear" which chronicles her journey to her current success and offers advice to her readers.
"'I was terrible. I knew it. My bosses knew it and certainly made no secret of their feelings. They told me I was the wrong colour , the wrong size and that I showed too much emotion."
OPRAH WINFREY'S FIRST STEPS IN TV
Back in 1978, a young 24-year-old TV reporter was told she was "Terrible," and showed too much emotion.
In "The Path Made Clear: Discovering Your Life's Direction and Purpose," Oprah reveals how she found her calling, and offers advice on how to have a successful, and significant life.
Oprah attributes her transformation to embracing her life's purpose, rather than "doing a job."
FROM NEWS ANCHOR TO TALK SHOW HOST
Oprah's awakening to her true calling came when she started working on a Baltimore TV show "People Are Talking" in August of 1978. It was to be the beginning of Oprah's meteoric rise to becoming the world's foremost show host, and one of the wealthiest and most powerful women in America.
'After one day on this local talk show I was energized in a way that fuelled every cell of my being. There was no doubt that the seeds of what was to give my life meaning and purpose had been planted."
FROM "THE WRONG SIZE" TO THE COVER OF VOGUE
Oprah attributes her transformation to embracing her life's purpose, rather than "doing a job." Soon, the woman who had been the "wrong size" for national TV was a beauty on the cover of British Vogue and an icon followed by millions worldwide.
OPRAH'S PRICELESS ADVICE FOR A FULFILLING LIFE
Oprah's book focuses on passing on her hard-earned life lessons. She advises readers to find their 'path' by finding their mission in life, embracing their vision and carrying out a coherent plan, and taking the risk of facing failure:
"The true meaning of courage is to be afraid - and then, with your knees knocking and your heart racing, take the leap anyway."
Oprah's own mission and passion led her to becoming a billionaire, and one of the most influential and respected women in the United States.
HOW OPRAH SPENDS HER BILLIONS
Fans of Oprah Winfrey will not be surprised to discover that the celebrity talk show host who is estimated to be worth $2.6 billion is a dedicated philanthropist.
Oprah never had children, having opted to eschew motherhood after a traumatic experience in her youth. She was molested by a family member and became pregnant at 14. Her son was born prematurely and died soon after.
The talk show host has become "mom" to hundreds of young girls having founded The Oprah Winfrey Leadership Academy for Girls in South Africa, which she funds in its entirety.
She has also donated $100 million to the Time's Up campaign. Time's Up is a movement against sexual harassment founded by Hollywood celebrities in response to the Harvey Weinstein scandal and #MeToo. Time's Up offers victims access to a legal fund which allows them to bring charges against their aggressors.
Please fill in your e-mail so we can share with you our top stories!