'Sheer Panic': Mom Reveals Toddler Son Left with 'Car Crash Injuries' after Bouncing on Her Bed
A boy spent weeks in traction when innocent playtime while mum made the bed "snapped" him straight into hospital.
Emma's energetic two-year-old, Harris, jumped around and played on the soft mattress as she made the bed. But when she heard a "very clear snap" as Harris landed between a pile of pillows, Emma knew something went wrong.
The 31-year-old, who lives close to Forres, Moray, rushed her son to the hospital when pain caused his little body to go into shock. An x-ray confirmed why Harris had so much pain, his thigh bone - the strongest bone in the body - snapped in half. The spiral fracture, as it's called, caused the toddler to spend three weeks with his leg in traction at the Royal Aberdeen Children's Hospital.
"The doctors had never heard of anyone breaking a bone like this before – he was just jumping into a pile of pillows. It's the biggest bone in the body, and it just snapped," Emma said. "They said for this type of fracture the most common thing was high impact car accidents, trampoline accidents, and the third thing was abuse."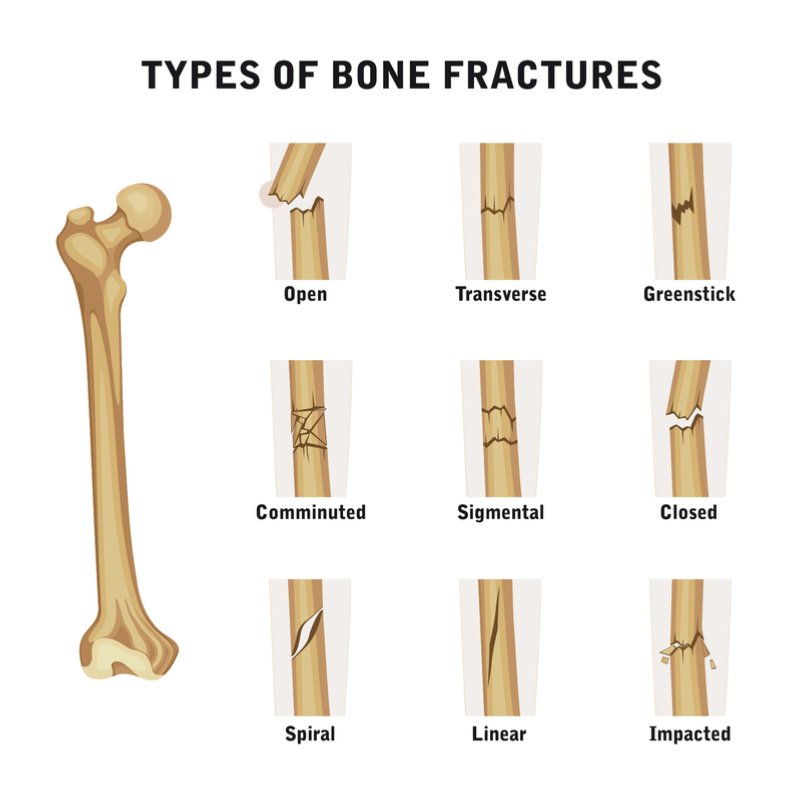 The "bizarre" accident happened while Harris threw himself into the pillows on the bed in typical childlike silliness. "But just when he landed I knew. His body went one way, and his leg went another, and I heard a very clear snap," Emma added.
She knew something went wrong when Harris initially screamed and then curled up into a ball silently as if he wanted to go to sleep. The two-year-old first got taken to Dr. Gray's Hospital and then transferred to Aberdeen after the x-ray confirmed the extensive damage.
Perplexed by the injury, doctors thought Harris suffered from brittle bones, as such injuries only occur during a high impact on the bone, like in a car accident, or during child abuse.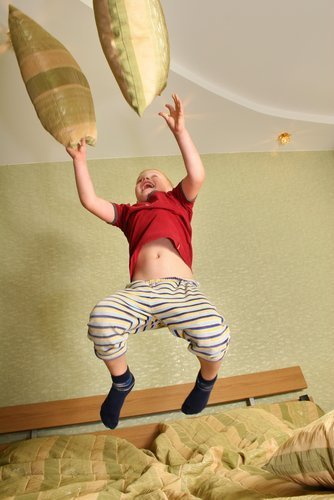 None of the above applied to Harris and left doctors stumped. Options in the treatment of the fracture got limited due to Harris' age, which made surgery risky and a cast alternatively would cover almost his entire body from the armpits down, so traction was the best alternative.
Careful not to cause Harris to have one leg longer than the other after three weeks of traction, they carefully stretched the leg and kept it in position so the bone could heal. "When they were putting him in traction, the big thing was to make sure it was set the same length as the other leg otherwise he would be left with a permanent limp," Emma said.
Recovery time for an adult with the same fracture takes at least six months to heal, but Harris got back on his feet eight weeks after the accident.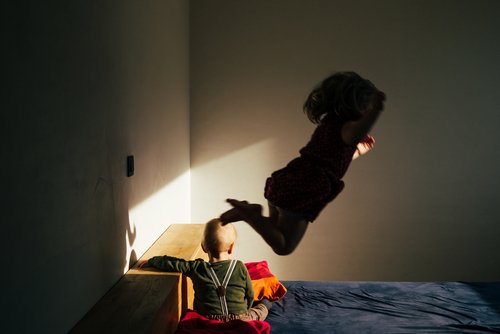 Once back at home Harris missed his bed bouncing days after weeks in traction, but with the memory, still fresh in Emma's mind, the bed is a no go.
"I don't think he's learned his lesson. He still sits on the bed saying 'bouncy,' and I'm saying, 'no bouncy on the bed," Emma added. "He's too young to associate it with what he did. He's been really, really lucky and the hospital staff was amazing. Every one of them is worth their weight in gold."
Children are naturally curious and explore their surroundings often without fear because they lack the foresight of the consequences to their actions.
According to the director of emergency medicine and transport at Children's Hospital Los Angeles, Dr. Alan Nager, accidents involving small children at home are concentrated around certain areas of the house.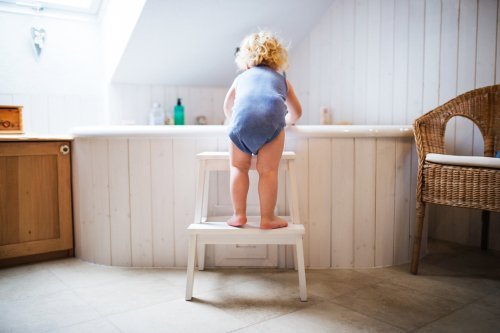 Listing jumping around on the bed as one of the main causes of emergency room visits involving small children, the little ones can easily land head first on a hard surface causing hematomas and lacerations on the back or front of the head and the forehead.
Similarly, the tipping of tables or other furniture like televisions as a youngster attempts to climb on top is also a common cause for injuries.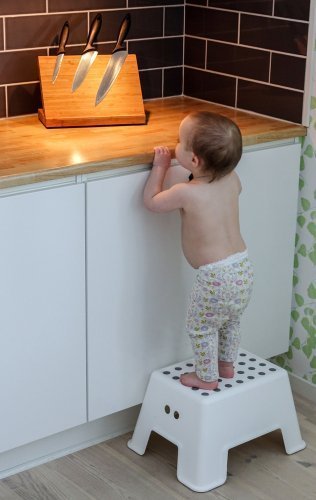 Many accidents may be preventable with constant supervision while securing loose furniture where possible could also go a long way in the prevention of an emergency room visit, or even permanent harm.
In July 2018, such a tragedy occurred when another 2-year-old was left partially paralyzed after a freak accident that involved a drinking glass.