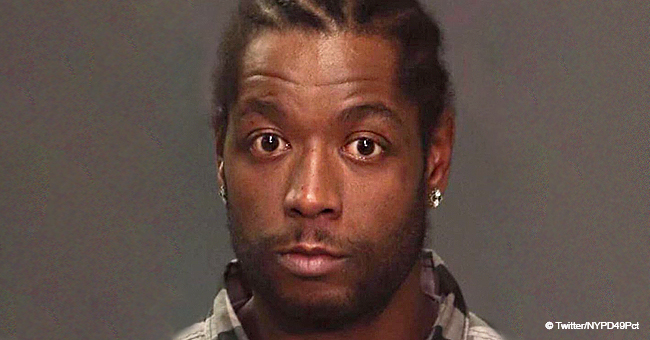 Fiancée of Man Who Was Caught on Camera Brutally Kicking Elderly Woman Says He's a 'Good Man'
He is not a monster! In a bid to protect his family, this man was recorded continuously hitting an elderly woman in a video that's now gone viral on social media.
Marc Gomez was chastised and called different horrific names on social media after a video where he continuously kicked a 78-year-old woman was shared. His fiance, Alicia Cox has finally come out to defend her man asking people to desist from calling him a monster because he is not one.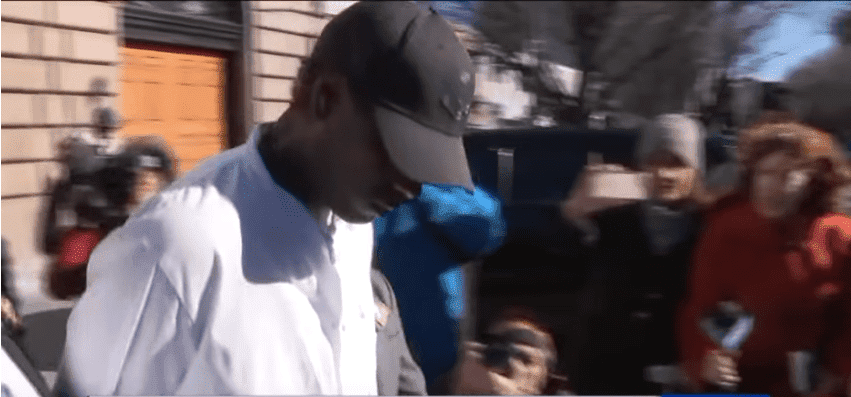 Marc Gomez arrested for allegedly kicking an elderly woman in a subway train | Photo: YouTube/PIX11 News
According to the "New York Post," on the 10th of March, Alicia, 44 and her 11-year-old daughter, Kotoune Cox were on their way home from a birthday party on the "northbound 2 train" when the incident happened.
The 78-year-old woman had lost it on the train and kept threatening to stab Alicia and her daughter.
"I'll stab you. You and your wife and your child!" the woman allegedly screamed.
Although the elderly woman persisted, little to no attention was paid to her until the family was about to descend the train on 238th Street. The old woman who allegedly had something in her hand stepped forward towards them in a move that seemed like she was going to attack.
"Again, she yelled, 'I kill your daughter,' and she had something in her hand. She shifted towards us, and the door and [Gomez] lost it," Cox said.
This was when Marc finally intervened and began hitting the woman. While Gomez was kicking the poor old lady, other passengers brought out their phones and recorded the horrific moment. Although many rebuked this action and those involved on the media; Cox stated that they didn't get the full story and only took clips of the period when her fiance kicked the old lady.
She also stated that she could see that Gomez was sad for losing his control the way he did.
"I could see it in his face after it, he was upset. He felt really bad. It wasn't like he intentionally went after her," Alicia said.
After the incident went viral, Marc who was a dishwasher at the fancy "Tribeca eatery Frenchette" was not only laid off from work and but also arrested by the authorities for assault.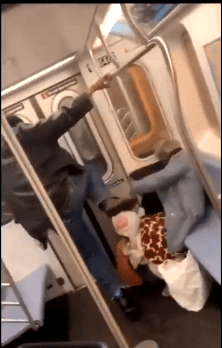 Man caught on camera kicking a 78-year-old woman on the train | Photo: YouTube/ Johnny Manila
He is currently posted on a $30,000 bill which his fiance is trying to figure out how to raise. Alicia in her statement to the "New York Post" stated that she hopes that her fiancée gets a low sentence because he is not a "monster" as termed by many but instead a caring and loving man.
It is clear that the millions of people who have seen this clip do not agree with this statement. But according to Cox, Gomez lost it because he wanted to protect her 11-year-old daughter, Kotoune.
Please fill in your e-mail so we can share with you our top stories!