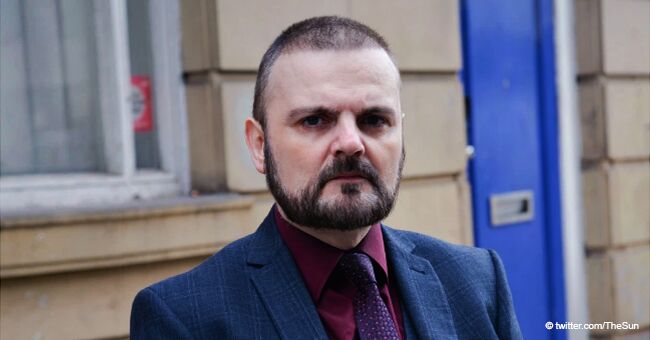 Outraged Husband Shares How Wife Was Robbed While Suffering a Severe Epileptic Fit
Magazine editor Jordan Royce has revealed shocking details of how his helpless wife was robbed in the street as she suffered an epileptic fit recently.
In an interview with Manchester Evening News, Royce, 50, said his 39-year-old wife had been working late at their office on Portland Street, on the edge of Chinatown.
"The police were shocked and the ambulance workers couldn't believe it."
Around 1 am, moments after leaving her office, his wife, who has been left too traumatized to be named, suffered a seizure.
As she passed out in the street, a group of men approached her. However, rather than help the vulnerable woman, they instead took her things and left.
HEARTLESS THIEVES
"They robbed her blind, they took everything off her," Royce said. "It was like the Walking Dead, they saw somebody who was vulnerable and went after her like piranhas."
The incident was captured by local authority security cameras, which meant the police and ambulance service were cautioned very quickly.
"The police saw what was happening and were there within two minutes," Royce said. "They were wonderful, otherwise she wouldn't be here."

A YouTube user's comment on the incident | Photo: YouTube/News Zbas
At the point when his wife regained consciousness, she realized her phone, purse, bank cards, and money had been stolen.
She returned to her workplace to contact his husband, who rushed to the scene as quick as possible.
According to Royce, when he arrived, both police and paramedics were enraged at what had occurred.
"The police were shocked and the ambulance workers couldn't believe it," he said.
Using the 'Find My iPhone' application, one of the officers promptly endeavored to trace the robbers, but so far, there have been no arrests.
ANOTHER CRIME
A man named Dustin Malone, who has epilepsy, was on the ground having a seizure when a woman approached him and immediately took his wallet. She also removed his driver's license and credit card.
The shocking crime scene was captured by surveillance footage from inside the 7-Eleven at 6852 South State Street.
Please fill in your e-mail so we can share with you our top stories!