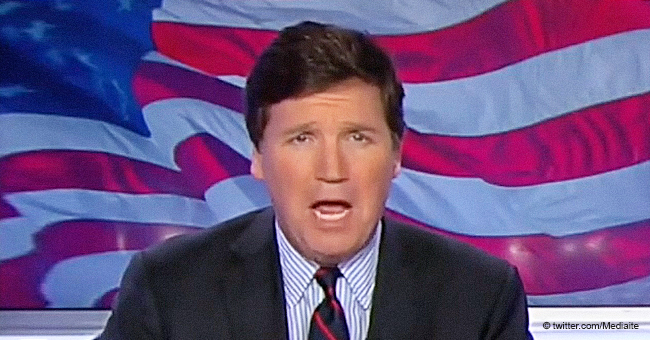 CNN's Brian Stelter Who Is Battling Excess Pounds Receives Donuts from Fox News' Tucker Carlson

Tucker Carlson of Fox News gifted CNN's Brian Stelter a pack of Donuts. It wasn't well received, and staff of CNN have reportedly deemed his action "fat-shaming."
On Friday, Carlson surprised Stelter, whose troubles losing weight is no secret to the public, with Donuts of every kind known! Carlson and Stelter have been known to publicly denounce each other which makes Carlson's move a somewhat suspicious one.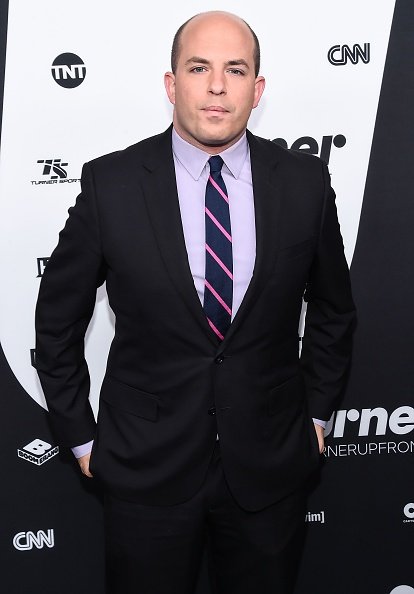 Brian Stelter at 2016 Turner Upfront at Nick & Stef's Steakhouse in New York. | Photo: Getty Images.
According to reports, Carlson is set to send even more donuts next week! This shady move comes soon after Stelter held nothing back as he critiqued Carlson's comments from a radio show. Stelter also went on to ask Carlson for an interview, and the latter certainly didn't like that.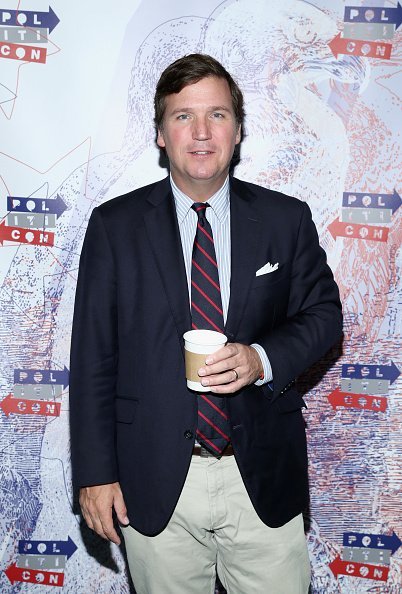 Tucker Carlson at Politicon 2018 at Los Angeles Convention Center in California. | Photo: Getty Images.
Agitated, Stelter responded the day after with a challenge hinting that Carlson has a lot of time on his hands! He tweeted:
"Donuts? If this is @TuckerCarlson's way of saying yes to my interview request, I'll accept his silly delivery."
Stelter, a famous CNN correspondent, is a rather vocal man, and he does very little to hide his distaste for President Trump and competition (Fox News). This has caused him to have several run-ins with Fox News' staff especially Carlson.
One of Stelter's most recent verbal attacks was when he jabbed Carlson's November story about a protest held at his (Carlson) house, hinting that Carlson, exaggerated the details of the event. At the time, the CNN reporter created a headline that read:
"Tucker Carlson claimed his door was 'cracked' by Antifa protesters. The police saw no sign of that."
Going by his sharp words, you'd think Stelter had no weakness, but even he isn't free of some negative energy. Before now, Stelter had a big problem with being overweight and it eventually caused him to go on a diet. The TV personality sure didn't shy from the media as he detailed every step of his weight loss journey on Twitter!
He publicly explained his plans to shed some 25 pounds in 25 weeks and he majorly stuck to it with netizens cheering him on through it all. The results remain obvious even now but going by his reaction to Carlson's gift; it remains a sensitive subject for him.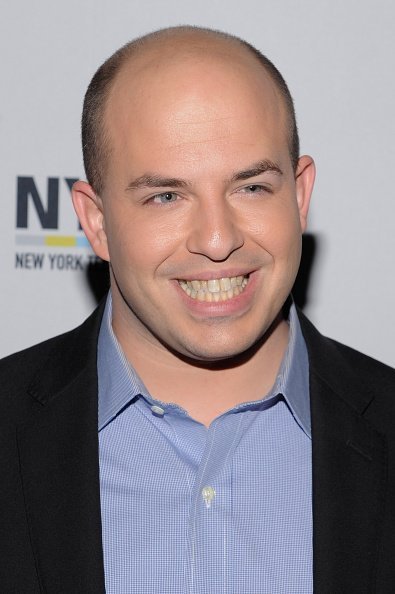 Brian Stelter at the 11th Annual New York Television Festival in New York City. | Photo: Getty Images.
The exchange between the two men has become widespread as netizens speculate on Carlson's motives and as expected, take sides. A Daily Caller article even notes that Stelter's response to the surprise can be labeled manipulative as he hints at being a victim.
Please fill in your e-mail so we can share with you our top stories!