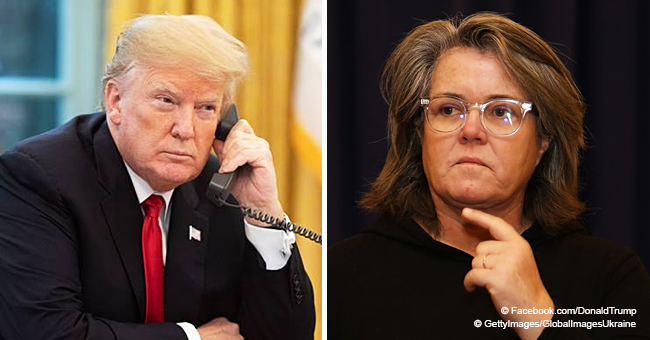 Celebrities Speak out on Trump's Innocence as Declared by Robert Mueller

Hollywood stars were furious at the outcome of Mueller probe findings and took to social media to express their disappointment. One went as far as saying, "You can't indict a ham sandwich."
The results of Special Counsel Robert Mueller's probe into whether the Trump campaign colluded with Russia to rig the 2016 presidential election broke recently. Many celebrities took to social media to share their disappointment and opinions.
Attorney General William Barr released the "principal conclusions" of Mueller's probe in a four-page letter to Congress on Sunday. The letter stated that Mueller did not establish evidence that President Trump's team or any associates of the Trump campaign had conspired with Russia to sway the 2016 election.
While some on celebrated the revelation as good news that the president was found to not have colluded with Russia, not everyone shared the sentiment. Many anti-Trump Hollywood stars took to social media to air their displeasure.
After Barr revealed the investigation "did not find that the Trump campaign, or anyone associated with it, conspired or coordinated" with Russians, stars flooded Twitter with their opinions on the matter. Stars including Cher slammed the president.
"Did not imagine a world where they were able to indict Aunt Becky before Donald Trump," tweeted actor and comedian Billy Eichner.
He later added:
"Trump is garbage. Anyone else 2020. ... There's MY report. You're welcome."
"Queer Eye" star Jonathan Van Ness believed the Mueller report would find something more damning on the president. He predicted there were more sinister things Mueller was kept from uncovering.
"Mueller was only allowed to look at potential collusion / or obstruction. The money laundering and tax evasion charges are coming sweeties don't you worry. If we waited 7 years for Game of Thrones winter to come we can wait for this justice a bit longer," he said in one tweet.
"For the GOP complaining about how much the Mueller investigation cost $25 million... that's on par for what Mueller got the government back with these assets that were forfeit," continued Van Ness.
Actor and activist, George Takei also weighed in on the situation. Takei, who created a mobile app that allows users to place a cartoon cat with some of Trump's features into photos and videos with their friends and family in the hopes of making a "little mockery" of today's political climate, tweeted a witty response aimed at Attorney General William Barr.
"If William Barr summarized Romeo and Juliet, he'd probably say that Romeo murdered Juliet's cousin, was banished for it, and is now dead. Let's wait to hear the full story," actor and activist George Takei tweeted.
It's not the first time stars have taken a stand against the president. In October last year, Pharrell Williams blasted Trump for using his song "Happy" at rallies and banned him from doing so in the future.
Please fill in your e-mail so we can share with you our top stories!