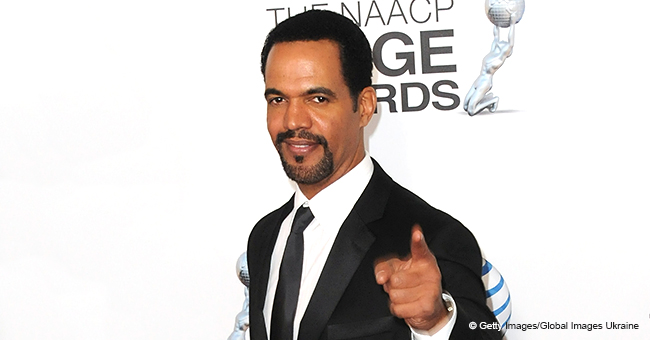 'Young and the Restless' Star Kristoff St. John's Father Reveals Late Actor's Handwritten Will
Kristoff St. John's father reveals a letter the actor wrote two years ago with instructions regarding the handling of his money in the eventuality of his death. It was previously reported that the actor died without a will and his daughter just filed a petition to be his estate's executor.
Just when everyone thought Kristoff St. John died without a will, his father reveals he actually has a handwritten one.
The Blast just learned that Kristoff's father, Christopher St. John filed a handwritten letter his son wrote two years ago with instructions on how to distribute his assets in the event of his death.
According to the letter dated August 12, 2017, all the actor's personal savings and money must be divided among his two daughters, Lola and Paris. It will be split 75% and 25% respectively. Kristoff also mentions a $100,000 check he gave his father for Lola which he asked to be given to her immediately.
The letter further stated that while his older daughter Paris will be getting a lump sum, Lola's share will be given to her in increments on her 16th, 18th and 21st birthdays. "These are my wishes," Kristoff wrote at the end of the letter after assigning his father as his estate's executor.
While the handwritten will seems legitimate (a screenshot of it was featured by The Blast), it has yet to be vetted by the courts before it can be officially enacted, hopefully soon. Christopher is concerned that his son was behind in his mortgage and wants to make sure the debt is paid before penalties are incurred.
He also raised a question about Kristoff's life insurance policy with Lincoln National. He thinks the beneficiary was changed without Kristoff's knowledge. There was no mention of who he suspects changed it in the document he filed about the matter.
It was recently reported that Paris filed a motion to make her the executor of her father's estate after learning he died without a will in place. With the emergence of the handwritten will, that petition's fate is now questionable.
Please fill in your e-mail so we can share with you our top stories!