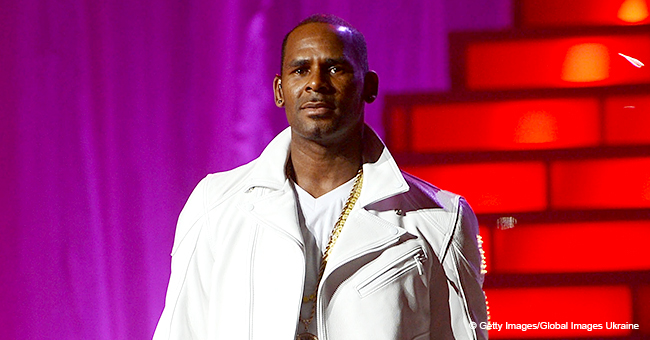 R. Kelly's Victims' Parents Catch Heat after Suspicious Actions Involving Their Daughters Surface

Parents of the victims of R. Kelly are now under the spotlight after their suspicious actions involving their daughters are realized by many.
In the controversial docu-series "Surviving R. Kelly," parents of his alleged victims spoke up about their quest to get their daughters back from the manipulative singer. Tim and Jonjelyn Savage, specifically, discussed how they tried to get their daughter out of her relationship with R. Kelly.
While it is true that their 23-year-old daughter might have been influenced by R. Kelly greatly, their own testaments have also made it clear that they might have been influencing their daughter to remain with the singer.
Likewise, Dominique Gardner's mom, Michelle Kramer, is also being questioned about the way she narrated the situation.
THE SAVAGES
In "Unwine with Tasha K," Joycelyn's parents made a video that seemed as if it was a "pitch for a reality TV show." It turns out, they were trying to use the R. Kelly narrative to gain even more money in their journey to find their 23-year-old daughter. In the trailer, giddy-looking Tim, Jonjelyn, and their other two daughters are seen posing and projecting for the camera.
The video surfaced online recently, which were flagged by a lot of people following the whole R. Kelly case. To them, it seems the topic of their daughter's manipulation became a fame-grabbing attempt for them to earn more money.
MICHELLE KRAMER
In the docu-series, Michelle Kramer is seen "rescuing" her daughter out of a hotel and away from R. Kelly for good. However, it was also revealed on "Unwine with Tasha K" that the mom knew where her daughter was for a long time and could have rescued her a long time prior to when she actually did.
It was revealed that Michelle was able to speak to Dominique for seven years, and was only forbidden by the singer to speak to her daughter in the last two years of their relationship prior to her "rescue." It turns out, Michelle spoke out about R. Kelly only because his "money has dried up" and he could no longer pay for Michelle's silence.
HIS RELATIONSHIP WITH DOMINIQUE
Dominique Gardner, 27, was one of R. Kelly's girlfriends for nine years. For a time in their relationship, she revealed she was one out of the six women living with the singer.
She appeared on the controversial docuseries "Surviving R. Kelly" on two episodes, where her mother, Michelle Kramer, tracked her down to a hotel room in Los Angeles where she convinced her to leave the singer's "cult."
After being "rescued," she eventually went back to Kelly before walking away for good because she was forbidden to attend her brother's graduation.
Now, she is working in Chicago, saving up to live in her own home in the near future.
Please fill in your e-mail so we can share with you our top stories!