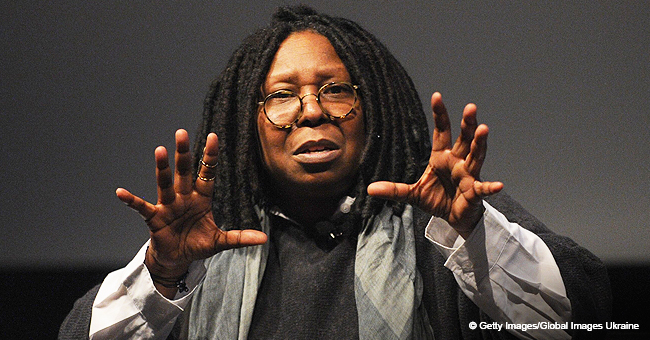 Rosie O'Donnell Claims Co-Host Whoopi Goldberg Was 'Meaner Than Anyone Has Ever Been' to Her

Whoopi Goldberg is known to be a fierce woman who gives her opinion unapologetically. But one of her former colleague, Rossie O'Donnell have a different idea about the 63-year-old, and it's not pretty.
Actress and TV personality Rossie O'Donnell just released another juicy detail (the first was confessing she had a crush on a co-host on the show) about her time on the TV show, "The View" and guess what? She had something to say about her former co-host on Whoopi Goldberg.
In Ramin Setoodeh's upcoming book, "Ladies Who Punch: The Explosive Inside Story of The View," Rossie spilled that her relationship with Goldberg on the show was toxic and according to her: "it's the worst experience I've ever had on live television."
From the narrative, the bad blood started from her first time on the program. If you recall, O'Donnell left the program in 2007 and was later brought back seven years later in 2014 after Barbara Walters' left. The arrangement only lasted for six months anyways but her experience this second time made her conclude that Goldberg is such a "mean" person.
In the tell-all book, the 57-year-old comedienne stated that she already had a clash with Whoopi before leaving in 2007.
The rift was due to their different views on the director Roman Polanski's rape case. The "Sister Act" actress believed that Polanski hadn't committed "rape" despite having pled guilty to statutorily raping a then-13-year-old girl in 1979.
Rosie, on the other hand, did not agree with this and firmly believed that Roman did commit the crime. Well, Goldberg allegedly didn't like that she had disagreed and reportedly sent her a letter stating her displeasure. The 57-year-old in the book said she replied to the message by saying,
"I'm sorry if that hurt your feelings. I have different feelings about it than you. And I stand up for what I believe, but I'll never bet against you, Whoopi Goldberg."
But upon her return in 2014, she felt unwelcomed by the senior woman, and the strain between them was even noticed by other co-workers and guests who Rosie said would ask her what was going on between the duo.
"Some people would say, 'What's going on with you and Whoopi?' I was like, 'Are you watching the show? It's pretty much right there.' I have no desire for a public feud." - O'Donnell said.
This bore the conclusion that Goldberg is one of the meanest people she's ever worked with. Although O'Donnell later clarified that even with all these, she still has the utmost respect for the older lady. According to Rosie, Goldberg is a force to reckon with because she is smart, funny and very hardworking and it is sad not to see and respect that.
Please fill in your e-mail so we can share with you our top stories!