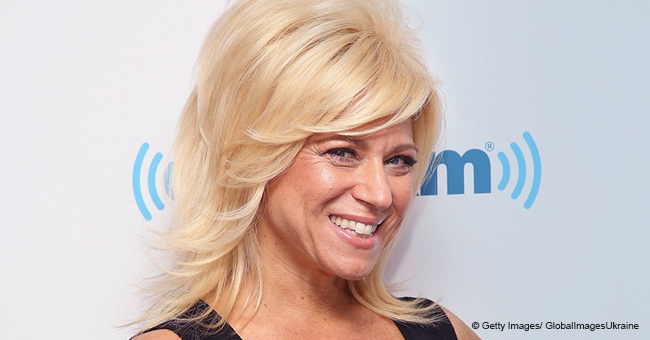 Theresa Caputo Bares Her Legs while Donning a Denim Dress to Accentuate Her Slim Figure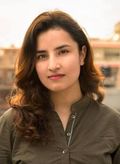 Reality star Theresa Caputo took a night-out with her son and shared the moment with her fans on social media.
Taking to Instagram, the "Long Island Medium" star posted a snapshot of herself donning a stylish Denim mini-dress that accentuated her toned legs.
Caputo and her son, Larry Caputo Jr., were also accompanied by Larry's significant other, Leah Munch, who posed alongside them for two of the three pictures Caputo shared.
The picture was taken while the family attended "Hamilton" on Broadway. Delighted by the experience, Caputo captioned her post, WOW! amazing night at [Hamilton Musical]. 'My name is Alexander Hamilton and there's a million things I haven't done But just you wait, just you wait.'"
On the occasion, the reality star's hair was fashion in her signature style with the top reaching high and the sides pulled back away from the face.
She accessorized herself with silver embellishments as well as rings and a black belt with a large buckle. She matched it with black boots.
Her casual yet stylish appearance has been adored by her fans, who have showered her with over 30,000 likes and hundreds of comments.
One of the fans, named Louis Brigandi, complemented Caputo's choice of dress writing, "Your denim outfit is great." Many others called her "beautiful" and "amazing."
From the pictures, one can make a guess that the family must have posed backstage. Another couple of pictures posted in the series also show Caputo backstage with other several people.
Caputo's revealing look has come almost a month after she announced on Instagram that she was working out to get in shape.
Back in February, she took to social media to post an image of herself working out in the gym and captioned it with a message, "Getting Mother of the Bride ready."
Caputo is one of the most famous mediums, who helps people connect with their departed loved ones in her reality show, "Long Island Medium."
Even renowned celebrities including Kim Kardashian have been impressed with the services that she provides.
Please fill in your e-mail so we can share with you our top stories!