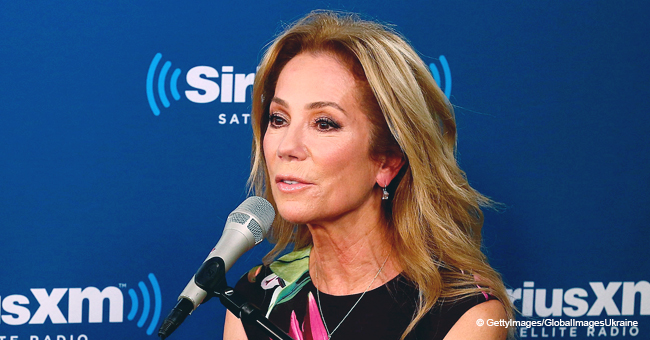 'A Widow, an Orphan, an Empty-Nester': Kathie Lee Gifford Shares Her Struggles through the Years

Kathie Lee Gifford has lived an exciting life in front of the camera, but it came with its challenges and struggles. In a few days, the "Today" host, Kathie Lee Gifford will be leaving to pursue "Works that feeds her soul."
But before leaving, Gifford is sharing the struggles she had during her time on the show. In an interview with "PEOPLE," the daytime television host said she planned to give the show one year, but ended up adding an extra ten. In that time, a lot of things happened.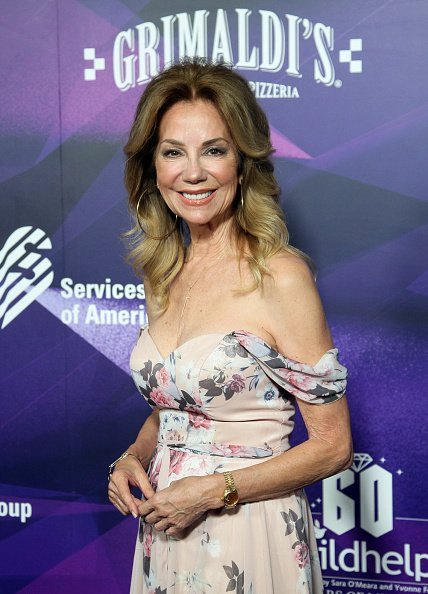 Kathie Lee Gifford at 15th annual Drive The Dream Gala in Scottsdale, Arizona.| Photo: Getty Images.
While she is grateful for some, others left her with a deep sense of loneliness. Gifford is grateful for meeting her co-host and good friend, Hoda Kotb while experiencing deep personal loses. Four years ago, she lost her husband, Frank Gifford, and two years after, Joan Epstein, her mother, died.
The 64-year-old said those two events started a series of changes in her life, as she found herself "A widow, an orphan, and an empty-nester," within a short time. The host explained that her decision to leave the show came from realizing that it was the only thing keeping her in New York.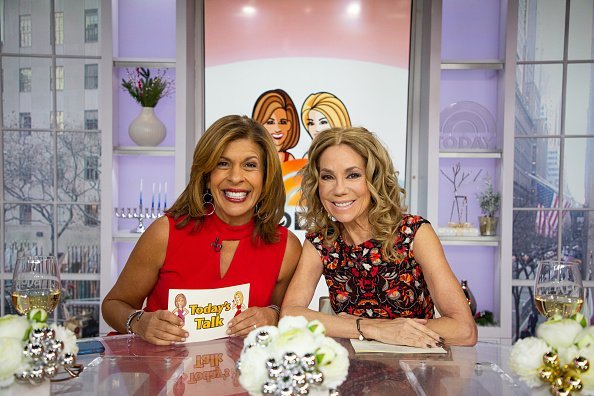 Hoda Kotb and Kathie Lee Gifford on Wednesday, December 5, 2018 | Photo: Getty Images.
Adding that she recently delved into songwriting and scriptwriting that were Christian based. Describing herself as an actress and director, the mother-of-two said the work she wants to do now is different, and she wants them done while she still had time.
Gifford also pointed out that her decision was completely rational, as she is in a place of perfect peace, despite all that happened. Kotb commenting on her friend leaving said America had watched every aspect of Gifford's life on television, and now, she's going to pursue new dreams and show everyone it's never late to embrace change.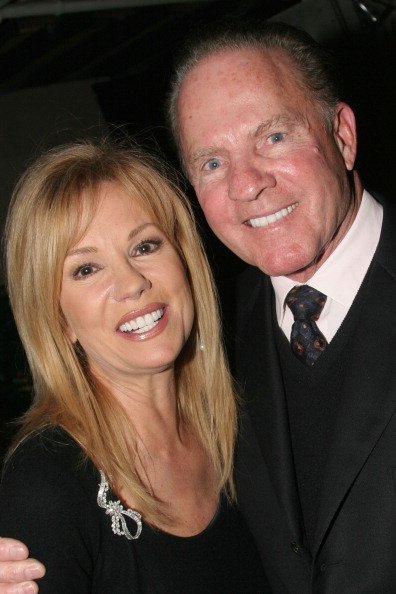 Kathie Lee Gifford and Frank Gifford at The Zipper Theater in New York. | Photo: Getty Images.
Gifford was married to Frank for 29 years, despite their 23 years age gap. The two met after young Kathie Lee came to the big city to pursue her dream. In an interview with "Hollywood Reporter," the award-winning host said she never expected to fall in love with him.
When it happened, she asked God to give them ten years together, and they would be the best of her life but got nearly three decades. Frank, a former NFL player, had dementia in the last years of his life, and at his death, his brain got donated for scientific study.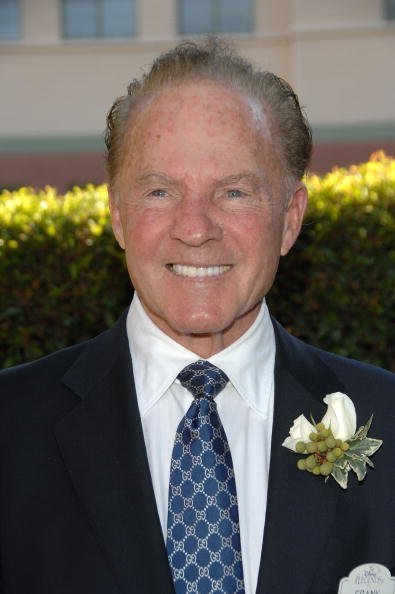 Frank Gifford at the 2008 Disney Legends Ceremony in Burbank, California.| Photo: Getty Images.
Gifford explained that:
"It was what he and the Lord would want; to help people."
The Paris born host's faith comes from her mother, whom she said was someone who believed that true joy comes from having a relationship with God, and was the most thankful person she knew. Gifford leaves "Today" in April, and Jenna Bush Hager will be taking over from her.
Please fill in your e-mail so we can share with you our top stories!