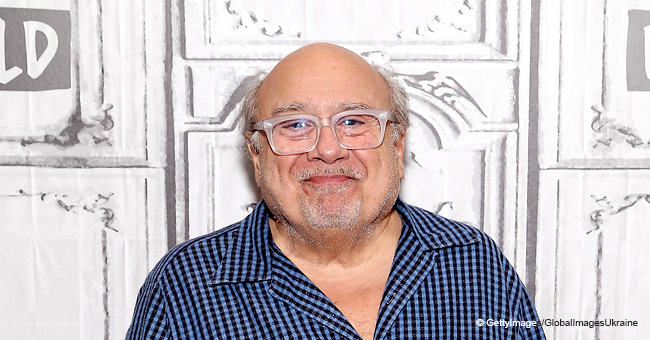 Danny DeVito Has a Beautiful Grown-Up Daughter Who Doesn't Reveal Her Last Name on First Dates
Lucy DeVito is the daughter of actors Danny DeVito and Rhea Perlman, and she has followed their steps becoming an actress herself. Despite sharing their vocation, she sometimes chooses to hide the family she comes from.
36-year-old Lucy DeVito is the oldest of three children produced by the couple who took separate ways in 2017. Lucy and her brother Jake pursued acting careers, while Gracie became a visual artist.
As in any famous family, the children have certain advantages because of their last name but they also struggle to find their own original selves and to be valued from who there are, and this is something Lucy keeps in mind when going on dates.
Back in 2017, Lucy was promoting her stage play "Hot Mess" a romantic comedy, and she gave an interview to Entertainment Tonight on which she shared some details about being a DeVito and how she related to her character Elanor.
During the course of the interview, she was asked about how her dates react when they learn who are her parents, and she replied that she tries to keep the subject off the table, at least on the first date.
"I think a first date is kind of like an interview. If I feel like we have chemistry, I will divulge more of myself to them. I am pretty guarding in that sense," Lucy explained.
"It's a curse and a blessing having that last name. More good than bad, but there is a certain point where I can't really be anonymous because you know who my parents are. If it's a setup, they know who I am [and] if it's a blind date, then no."
-Lucy DeVito, Entertainment Tonight, December 9, 2017.
Having the parents she had while growing up might have had its inconveniences after all in her relation to the world, but none of this compares to the rich lessons both Danny and Rhea taught her about the business they love so much.
"Mostly they taught me to be open [and] to have fun, constantly ask questions, explore and keep it fresh. They have taught me to have the sense of humor I have," Lucy acknowledged.
Lucy says that she was always interested in acting and took part in school plays before she decided to pursue it professionally. She went on to play several film and TV roles.
One of her most prominent roles in the big screen was that of Anne Greenstein in 2009's "Leaves of Grass." As a stage actress, Lucy played the lead role in the adaptation of the "Diary of Anne Frank" in 2008.
Lucy shared the screen with her father in 2016 in Taylor Hackford's "The Comedian." Previously, she had joined her mother onstage for "Love, Loss, and What I Wore" in 2009.
"They are both amazing actors. We have this connection and it's so great. I haven't really had the opportunity to do anything uncomfortable with them, because that would be weird. The stuff I have done with them has been fun and sweet," she has said about working with her parents.
Please fill in your e-mail so we can share with you our top stories!