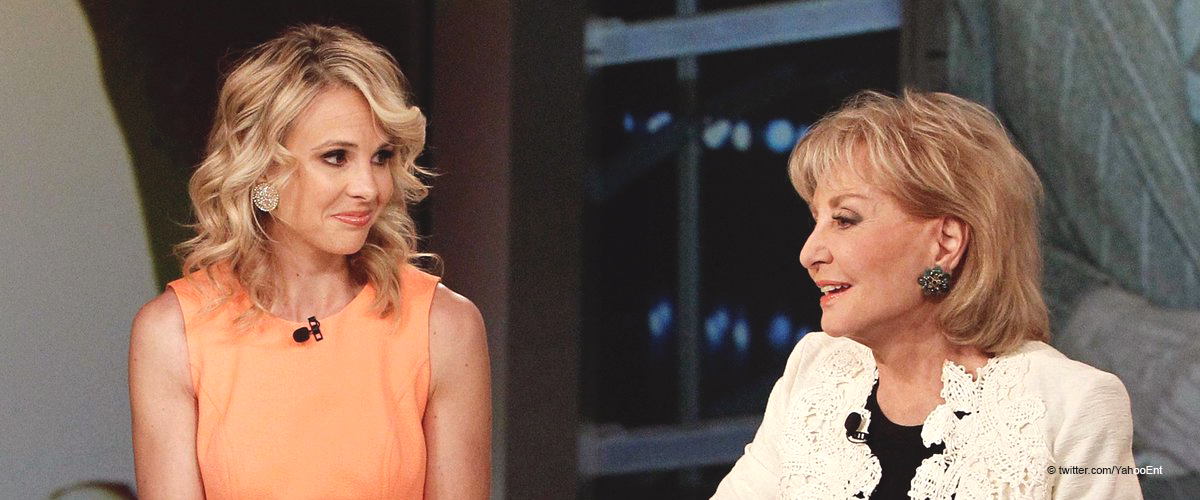 'This Woman Is Driving Me Nuts': Elisabeth Hasselbeck Reportedly Had Meltdown over Barbara Walters
A new tell-all book spilled details of how Barbara Walters reportedly "reprimanded" Elisabeth Hasselbeck on air.
The relationship between Elisabeth and Barbara came to a head during a taping of "The View" in 2006, that led to Elisabeth storming off set, "I'm quitting!"
In Ramin Setoodeh's new book "Ladies Who Punch: The Explosive Inside Story of 'The View,'" Barbara and Elisabeth reportedly got into a heated argument over the "morning-after pill."
"I believe that life begins at the moment of conception," Elisabeth said before Barbara interjected with her opinion which started a heated argument that had Elisabeth storm off set during a commercial break.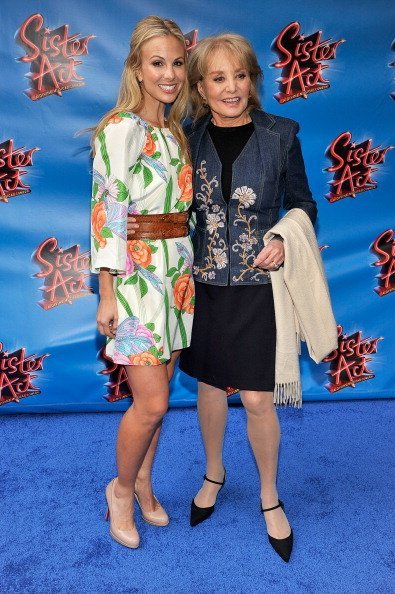 Elisabeth Hasselbeck and Barbara Walters attend the Broadway opening night of 'Sister Act' at the Broadway Theatre on April 20, 2011, in New York City. | Source: Getty Images
According to Ramin's book, a leaked tape heard Elisabeth rant to Joy Behar about the exchange with Barbara, "What the ****! I don't even swear. She has me swearing. This woman is driving me nuts. I'm not going back. I can't do the show like this. She just reprimanded me, and she knew exactly what she was doing. Goodbye! I'm off. Read about that in the New York ***king Post!," she said.
Adamant that Barbara's treatment of her was uncalled for she told Bill Geddie, "I'm quitting. I don't need to be reprimanded on the air like that by this woman," she said. "I will take it in the meeting. I will not take that on the air. I'm leaving."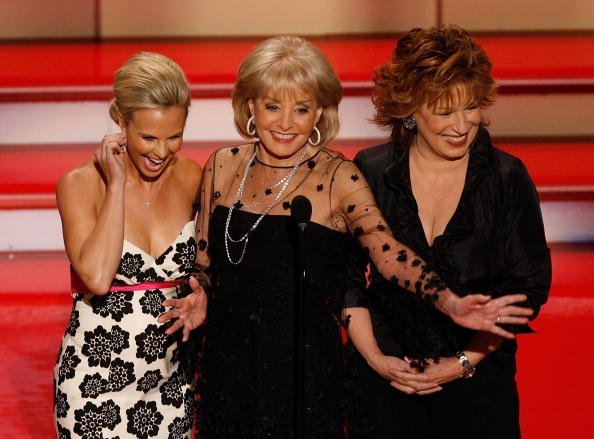 Elisabeth Hasselbeck, Barbara Walters, and Joy Behar speak onstage during the 34th Annual Daytime Emmy Awards held at the Kodak Theatre on June 15, 2007 in Hollywood, California. | Source: Getty Images
However, Elisabeth stayed on the show until 2013 when her contract expired without renewal. Circumstances around her departure from the talk show were never made clear, and she had no intention of spilling the beans as she told Parade during an interview.
"We say what happens in Vegas stays in Vegas. I choose not to discuss any of that because I like to honor the confidence and trust that I've been offered," Elisabeth said.
The book further reported that Barbara wanted to do a reunion in 2016, but Elisabeth "turned down ABC's request."
Elisabeth recently released her book called "Point of View" about the talk show and appeared on "The View" on March 25 in its promotion.
However, Elisabeth's feud is not the only thing about her that surfaced in the book. Ramin's book comprised of interviews and leaked audio recordings of all the hosts of "The View," also shared Rosie O'Donnell's crush on Elisabeth.
On Tuesday's episode of "Fox & Friends," she responded to Rosie's "little bit of a crush" on her as revealed in Ramin's book.
"The truth is, what she said, if you took her words and replaced 'Rosie' for 'Ronald,' there would be an objectification of women in the workplace. So that is disturbing, and it's wrong," Elisabeth said. "Whether you're a man or whether you're a woman, and you're objectifying women in the workplace, it's wrong."
Elisabeth attempted to make direct contact with Rosie to discuss her comments in Ramin's book but has no updated number for her.
During the interview, she explained that Rosie's words were hurtful and that "casting a stereotype on females athletes - that all successful female athletes are a little bit gay" offended her as she thinks it to be untruthful.
The tell-all book by Ramin also dissed on the details regarding Rosie O'Donnell and Whoopi Goldberg's feud while on "The View."
Please fill in your e-mail so we can share with you our top stories!