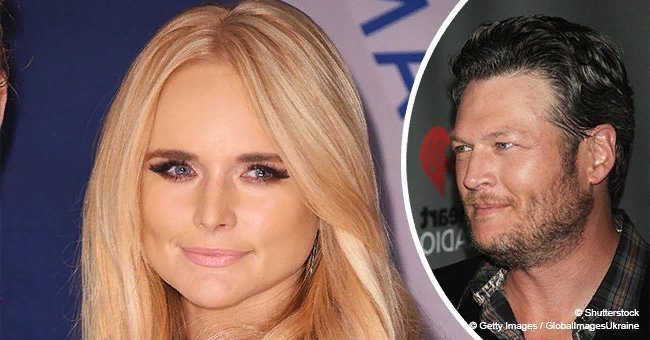 Here's What Miranda Lambert Confessed about Blake Shelton Two Years after Their Divorce
Miranda Lambert and Blake Shelton divorced in 2015 and fans never got to hear Lambert's side of the story before.
The Pistol Annies singer opened up about her messy divorce from fellow country singer Blake Shelton a few years after their divorce.
Although she has since moved on and is happily married to New York City Police Department Officer, Brendan McLoughlin, Lambert revealed that she told her side of the story through songs in her last album.
"If you want to hear my side of the story or my opinion of what happened, it's all on there. There's no mystery anymore — take from it what you will. I was like, 'let's feel it all.' I was ready to have the days where I can't even stand up and the days where I'm celebrating."
The singer claimed that she was unfairly portrayed by the media during the divorce. There were many allegations that she had cheated on her then-husband.
Her side of the story is different. She revealed that Shelton's request to divorce took her by surprise and that she had no idea why their marriage suddenly disintegrated.
To make things worse, Lambert claimed that Shelton drove her out of her own home in the period that followed their separation.
She revealed that things were made even harder for her since most of the people that they worked with chose to take Shelton's side.
Those close to Lambert claimed that she had a tough time with all the media coverage of Shelton's relationship with Gwen Stefani, although she has not publicly lashed out at Stefani.
Lambert ended her explanation of how the divorce affected her by stating that all her feelings are contained in the songs in her 2016 album titled "The Weight of These Wings."
Please fill in your e-mail so we can share with you our top stories!