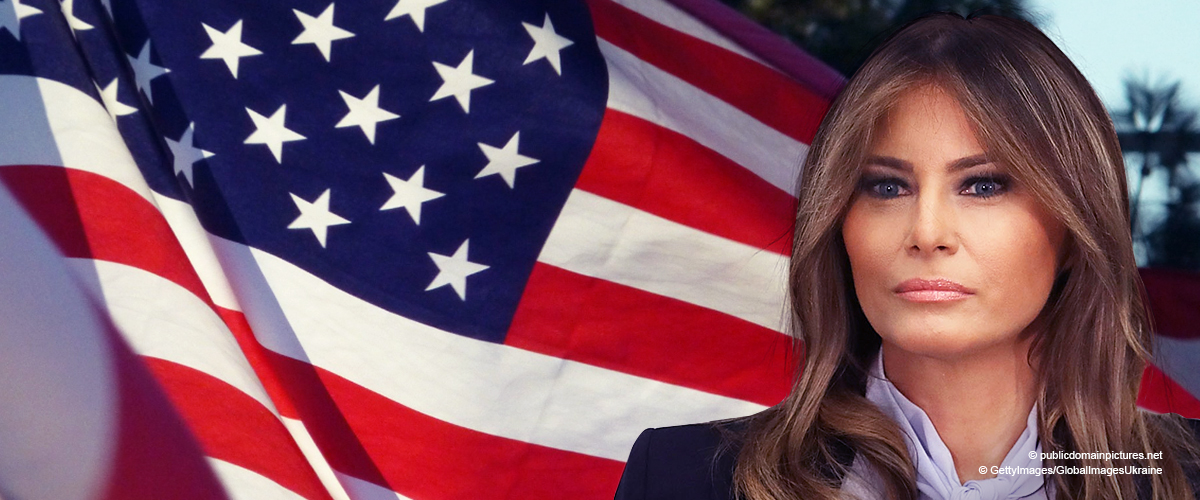 Melania Trump Pays Tribute to Fallen US Sergeant Who Posthumously Received the Medal of Honor
Melania Trump tweeted in honor of US Sergeant, who lost his life trying to save his teammates. His family received the medal in his honor.
First Lady Melania Trump recently paid tribute to staff Sergeant Travis Atkins of the United States Army for his heroic, yet tragic death. Her tweet read,
"We are humbly reminded of the invaluable cost of freedom. Staff Sergeant Travis Atkins, United States Army, receives the #MedalofHonor posthumously today through his family. We honor SSgt Atkins. His last actions were made to save the lives of his teammates. God Bless our troops."
The tweet was made after President Donald Trump awarded Atkins with a Medal of Honor last Wednesday. The brave US troop died in 2007 during a suicide bomber attack in Iraq. His death, in turn, saved three members of his unit.
During the awarding, Trump said,
"Today the name of Staff Sgt. Travis Atkins will be etched alongside the names of America's greatest warriors."
The Medal of Honor is the highest military award for battlefield valor in the nation, making it a big deal for Atkins' family. In good faith, his honorable death was given recognition. Only 3,504 men and one woman have been given the award.
Atkins' son, Trevor, along with his entire family, received the award in behalf of his late father. Trevor took pride in receiving his father's medal and shared that his father once told him that the kind words uttered by his fellow soldiers is the greatest honor he could be given.
"The medal is something I take a lot of pride in, but it's those words that I take the most pride in,"
He said.
Atkins was part of the Army's 10th Mountain Division based out of Fort Drum, N.Y. He was first based in Iraq in 2003, left in 2005 to enter the University of Montana, then returned again in 2006. In 2007, he was promoted to staff sergeant.
During an operation to find a captured American soldier, he and his troops approached two suspected rebels. Upon noticing that one of them was wearing a suicide vest, he wrestled the man to the ground and used his body to lessen the impact of the explosion, saving his fellow members. He died on June 1, a hero.
The loss of a good soldier happens often and does not go unnoticed. Melania's tweet was recognized by others, showing their respects as well.
It is often that the first lady posts on her social media account, but not always does it play out well for her. She once posted a tweet that sparked criticism to others who deemed it insensitive Melania was attacked by trolls who called her out for her husband's choices.
Please fill in your e-mail so we can share with you our top stories!