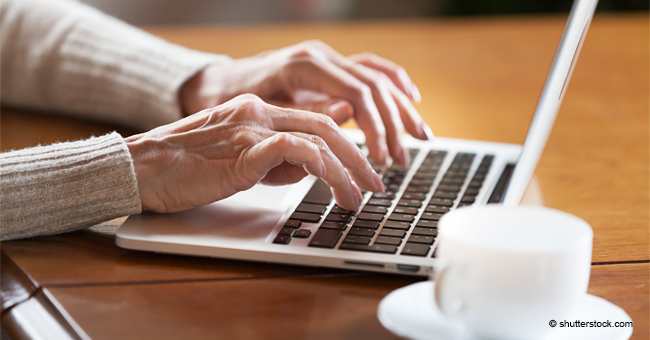 82-Year-Old Granny Reveals She Hooks Up Three Times a Week with Men Decades Younger Than Her
An 82-year-old granny is living the life of dreams! The cougar reveals she goes on at least three dates a week and hooks up with men decades younger than her.
Hattie Retroage is not your typical granny. The old woman uses Tinder to meet men and hooks up with younger men at least three times a week.
The self-confessed cougar from New York has two children and three grandchildren. She has been single for 35 years since her divorce and never pursues younger men.
"There are men that want older women and they are handsome, and buff, and all sorts of great things."
Hattie revealed how she has never met a man on his 50s on Tinder who does not want to make love to her. According to her, she tells them in advance that they have to meet her for "chemistry".
"We go out for a drink, and if the chemistry is right, we go to my apartment, and if not then we just leave each other."
Having started her career as a dancer, Hattie currently works as a life coach and writer. She became a psychoanalyst as her children grew up so that she could support them through college.
She divorced her husband during their 50s in 1984. In Hattie's words, her husband "did not work harder" to get their children to go to college and that is the reason why they got divorced.
"He became rageful and ugly to me, as I charged $100 and he charged $9 for dance classes. But that ultimately freed me," she recalled.
With her knowledge about dance, Hattie could later give people "movement therapy". She could find "blocks" in people's bodies and "tap or pound them out for release.
The amorous granny believes that older men are not "adept" at giving women orgasms, which is the reason why she stopped dating men around her age.
Hattie recalled how she went on a date with a 60-year-old one day and ended up not wanting to sleep with him after going back to his place.
"I found myself looking into a room with Beatles posters on the wall, and hockey sticks and stinky socks and I just thought - that's who I want to sleep with, not this man," she reminiscences.
She even shared how she had put an advert in the paper saying that she wanted to sleep with men under the age of 35. The ad caught the attention of many men and she was soon bombarded with requests.
Sharing her invaluable advice for sex, she suggests people masturbate and "keep the engine going" even if one does not feel like it.
The old lady further shared she is "multiorgasmic", saying that watching porn is a way to engage with sexuality. She prepares her body for sex using a medicine ball.
Her lover, 39-year-old John, connected with her on social media and they both hit it off right away.