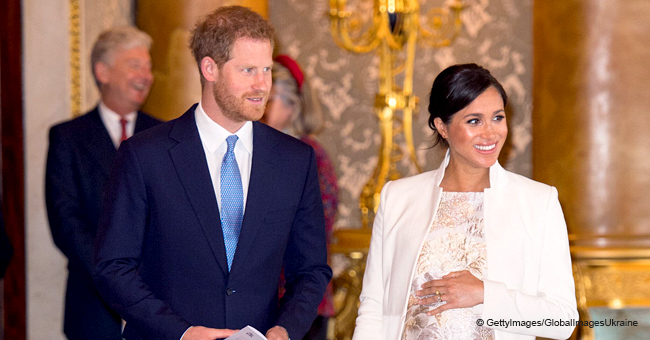 Prince Harry and Meghan Markle's Baby Will Be 'Quirky and Unconventional,' Astrologer Says

Penny Thornton, Princess Diana's former astrologer, made some interesting predictions about Duchess Meghan and Prince Harry's upcoming baby's personality.
Thornton is a 73-year-old professional astrologer born in Warrington, England whose work rose to fame due to her public revelations about her most prominent client, Princess Diana.
Now, the lady shared her thoughts about the royal baby saying that they will be "quirky and unconventional, and will be his or her own person."
PERSONALITY OF THE UPCOMING ROYAL BABY
"I think that goes with how Harry and Meghan view themselves as a royal couple, they want to carve out a very different role for themselves," added Thornton.
She pointed out that the baby, who is expected to be born at the end of April, is very likely to be born under Taurus. According to her, Taureans are "very stable, steadfast and predictable; they like things that are real and lasting."
The astrologer said that the upcoming baby and Prince Louis will be "kindred spirits."
SUN-URANUS CONJUNCTION
Thornton also took into consideration the Sun-Uranus conjunction, which will be present until April 30. If the baby is born during that period, they would not be a conventional Taurean.
"This baby will be very bright and experimental – he or she will not be able to fit into any template – Taureans like to conform, and this child is a non-conformist," she said.
THEY COULD ALSO BE BORN UNDER ARIES
However, it is possible for the royal child to be born before April 21, which would make them be born under Aries. If that happens, his/her astrological chart would be very contrasting.
Thornton said that he or she would be forthright, sporty, adventurous, independent, and extrovert. She added that children tend to share their parent's astrological handprint and characteristics, too.
THE RELATIONSHIP WITH THEIR COUSINS
The astrologer said that the upcoming baby and Prince Louis, Prince William and Duchess Kate youngest son, will be "kindred spirits" as both of them would be born during Sun-Uranus conjunction.
Even though most of the aspects about the upcoming royal baby are unknown, a new report suggests that Meghan will give birth at the same London hospital where Kate and Princess Diana had their children: the private Lindo wing at St. Mary's Hospital.
Previously, reports speculated that Meghan had chosen to give birth at Frimley Park Hospital in Windsor where she and Prince Harry will move in soon, but now the royal couple might have chosen St. Mary's Hospital.
Please fill in your e-mail so we can share with you our top stories!