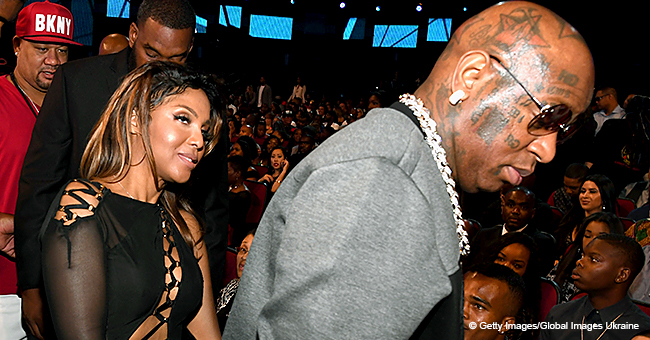 'It Was All Fake,' Birdman Breaks Silence on Rumors He and Toni Braxton Called off Engagement

Birdman admits he and Toni never called it quits and wonders where the rumors of their called-off engagement came from. He also addresses Toni's lost ring and says, "We will buy another one, ain't no big deal."
Contrary to reports suggesting Toni Braxton and her fiancé Birdman called it quits at the start of the year, the rapper recently disclosed "It was all fake." Birdman clarified the real status of his relationship with Toni during his March 29 guesting on "The Wendy Williams Show."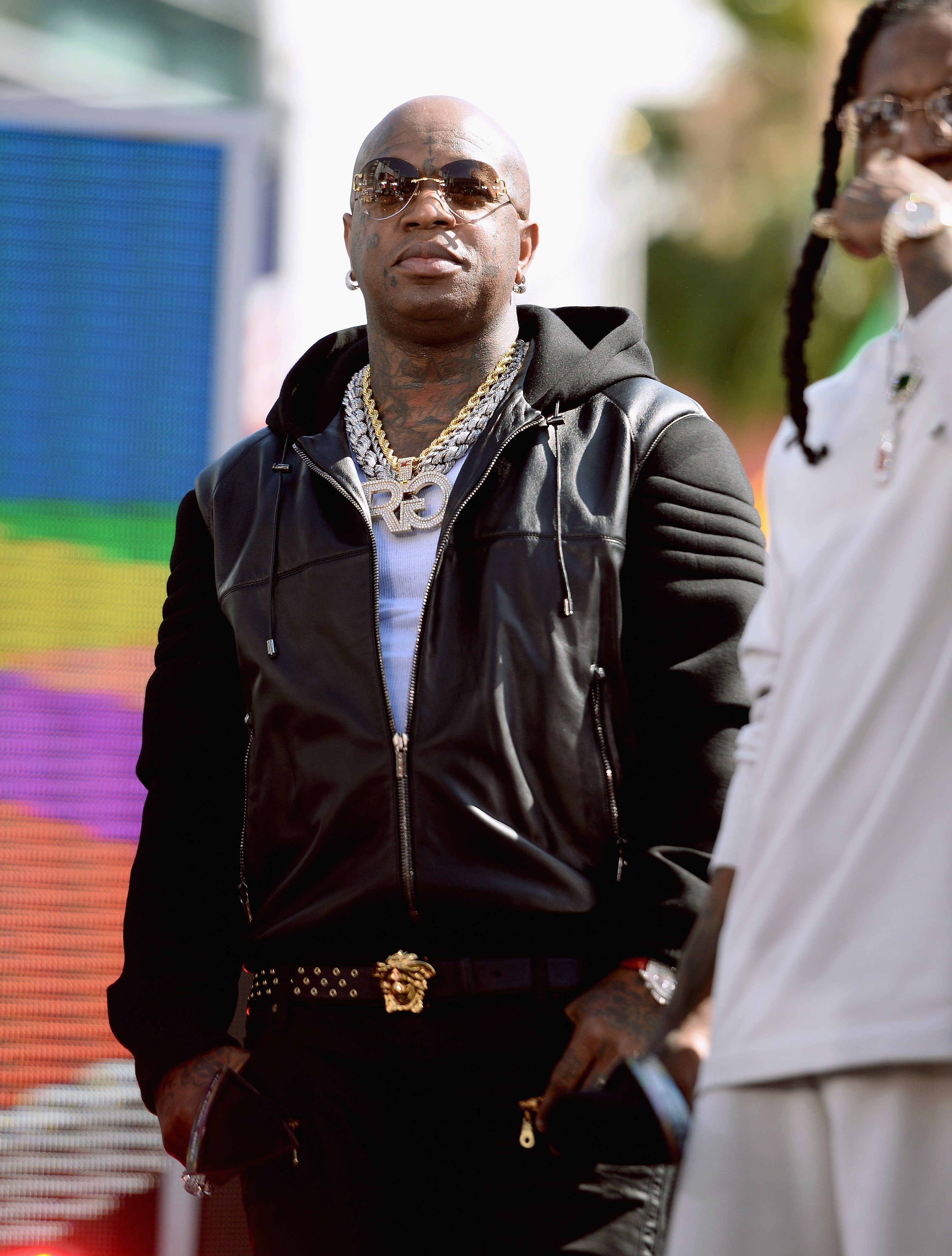 Birdman performing onstage during 106 & Park Live sponsored by Denny's & M&M's during the 2016 BET Experience at Microsoft Square on June 23, 2016 in Los Angeles, California. | Source: Getty
ON WHERE THE BREAK-UP RUMORS CAME FROM
Birdman wondered how the break-up rumors started when the show's host, Wendy Williams asked him if Toni was single. In response, he asked back, "Where did you hear that?"
Answering his own question, Birdman assumed "social media I guess," before expressing his lack of use for the medium especially when it comes to publicizing his life.
"Me, personally, I've never been a man that put energy into social media. It was fake. I don't even know how this sh*t took place. I would never be a man to bring my things to social media," he explained.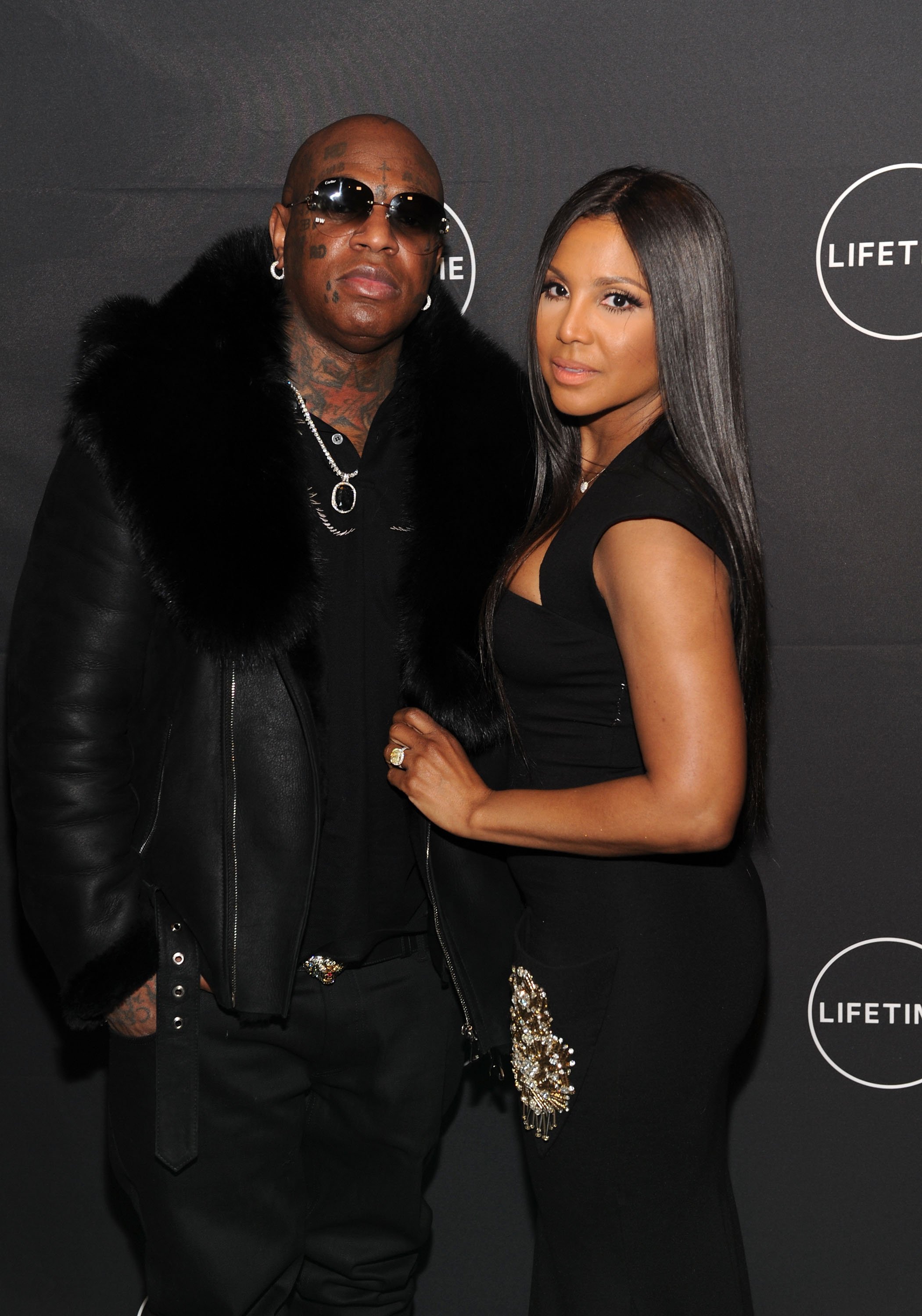 Birdman and Toni Braxton at Lifetime's Film,'Faith Under Fire: The Antoinette Tuff Story' red carpet screening and premiere event at NeueHouse Madison Square In New York, NY on January 23, 2018. | Source: Getty
WHAT TRIGGERED THE BREAK-UP RUMORS
News of Toni and Birdman's called-off engagement hit headlines in the New Year after the record executive wrote "It's over" in a post he deleted shortly after. Adding fuel to the rumors, Toni also seemed to suggest being single when she deleted all her social media posts save for one she shared at the start of the New Year which read,
"Starting a new chapter isn't always an easy choice…but ALWAYS choose to be chosen. Cheers to a new year."
"She's so G. That's what I like about her. She's so genuine. She keeps it 100 with me."
To make matters even murkier, she lost her engagement ring while traveling by plane. She left it on a carry-on bag that she failed to retrieve upon disembarking. The question that was on everyone's mind was why she wasn't wearing the ring in the first place.
Birdman echoed the same sentiment to Wendy but shrugged it off as "no big deal."
"It is what it is. We will buy another one, ain't no big deal."
ON TONI BEING "SO G"
Despite the lost ring, Birdman stands by his fiancé for being honest with him about it.
"She told me like a week later. She's so G. That's what I like about her. She's so genuine. She keeps it 100 with me."
ON TONI'S FINANCIAL STRUGGLES
Meanwhile, Birdman also assures that he will always have Toni's back. In recent years, the singer has been rumored to be struggling financially, something Birdman says she has nothing to worry about.
"If she has or will have any problems, I have enough money where she won't ever have a problem."
Doubt over Toni and Birdman's split surfaced in the news after the latter made a surprise appearance during the singer's concert. A few weeks later, he shared a photo of the two of them looking cozy and wrote, "4life."
The couple were engaged in February 2018 sealing their friendship of over 17 years. It took a while for them to set a wedding date due to their busy schedules. At one point, Birdman gave Toni an ultimatum to set a date before the new year. However, at the start of the year, it appeared things were over. Now we learn that they never split up and the love is still strong between them.
Please fill in your e-mail so we can share with you our top stories!