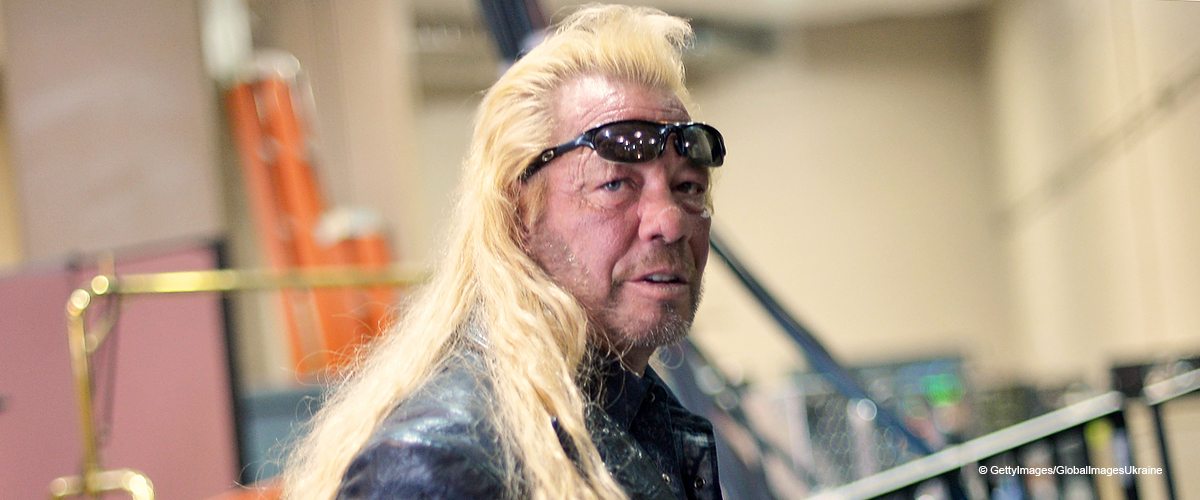 'Dog the Bounty Hunter' Reportedly Reacts to the Jussie Smollett Case
Duane "The Dog" Chapman is on Jussie Smollett's side when it comes to the actor's recent issues with the law and the decision to drop the charges.
The famous bounty hunter spoke on "The Domenick Nati Show" and addressed the matter as a celebrity himself. He said that the "criminal justice system... loves to pick on celebrities."
Chapman, 66, felt that Smollett's alleged crime "didn't really have a victim and got blown way out of proportion." Smollett was charged for staging an attack on himself in late January.
Early last week, prosecutors in the Chicago courthouse decided to drop all 16 charges against him. Smollett agreed to forfeit a $10,000 bond and perform community service.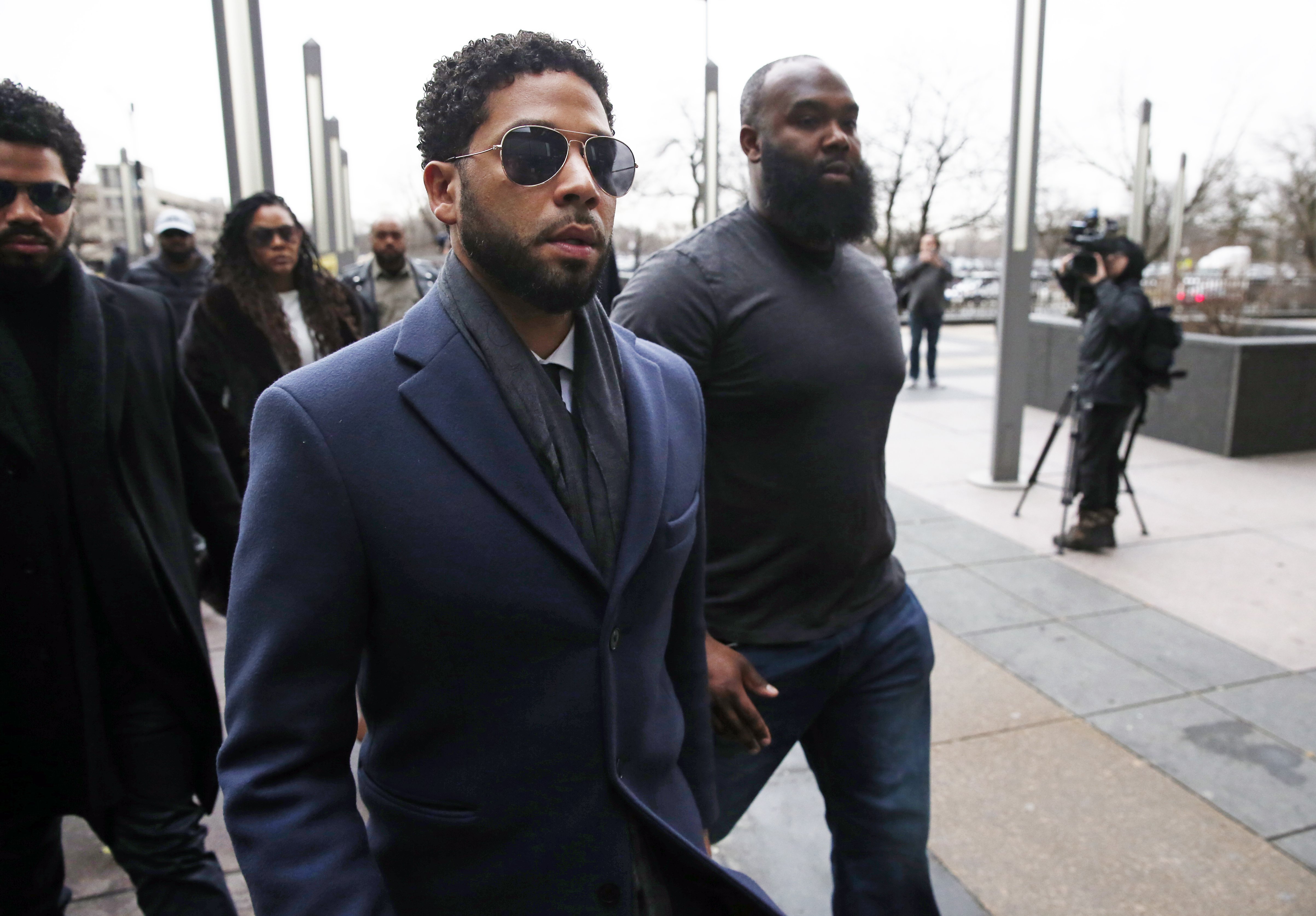 Jussie Smollett arrives at a courthouse in Chicago, Illinois on March 14 | Photo: Getty Images
According to Chapman, "[Smollett] walked away with a slap on the hands." He added that, "I'm sure if they had enough solid concrete evidence they'd have prosecuted him. But they didn't."
In explaining how he believes that Smollett's situation was unfair, Chapman said that the media used the star to get more likes and reactions. Furthermore, they would use anything they could "get against President Trump."
"Anybody else they'd have said, 'False police report? $25 fine,' but they blew this up across the country. Murderers get out for less. Sexual assault of a child gets out for less. What a crock of crap that was."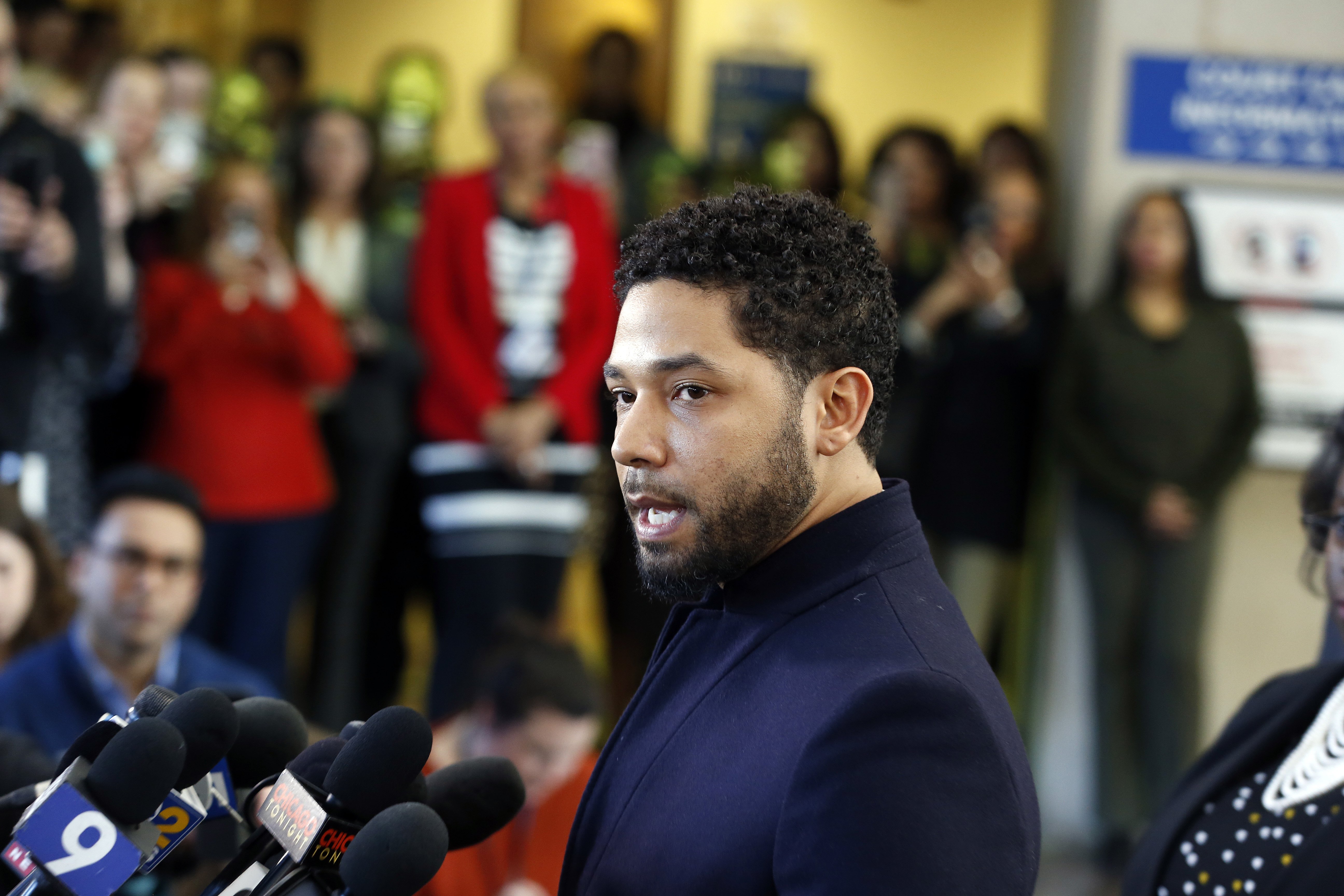 Jussie Smollett leaves after his court appearance at Leighton Courthouse on March 26, 2019 in Chicago, Illinois | Photo: Getty Images
He further stated that "Any kind of celebrity, they're going to pay double or triple than a normal non-celebrity." Chapman also showed support for Trump's wall. The president "is doing a bang-up job" he said.
He concluded about Smollett:
"I feel so sorry for the guy. And if he made that stuff up and did all that, then you know, he's already said he was sorry and already paid for it in quadruple. Waste of time to even complain about it."
Chapman also went easy with the college admissions scandal involving actress Lori Loughlin and her husband Mossimo Giannulli. The two allegedly paid $500,000 to get daughters Isabella and Olivia Jade listed on the rowing team of the University of Southern California.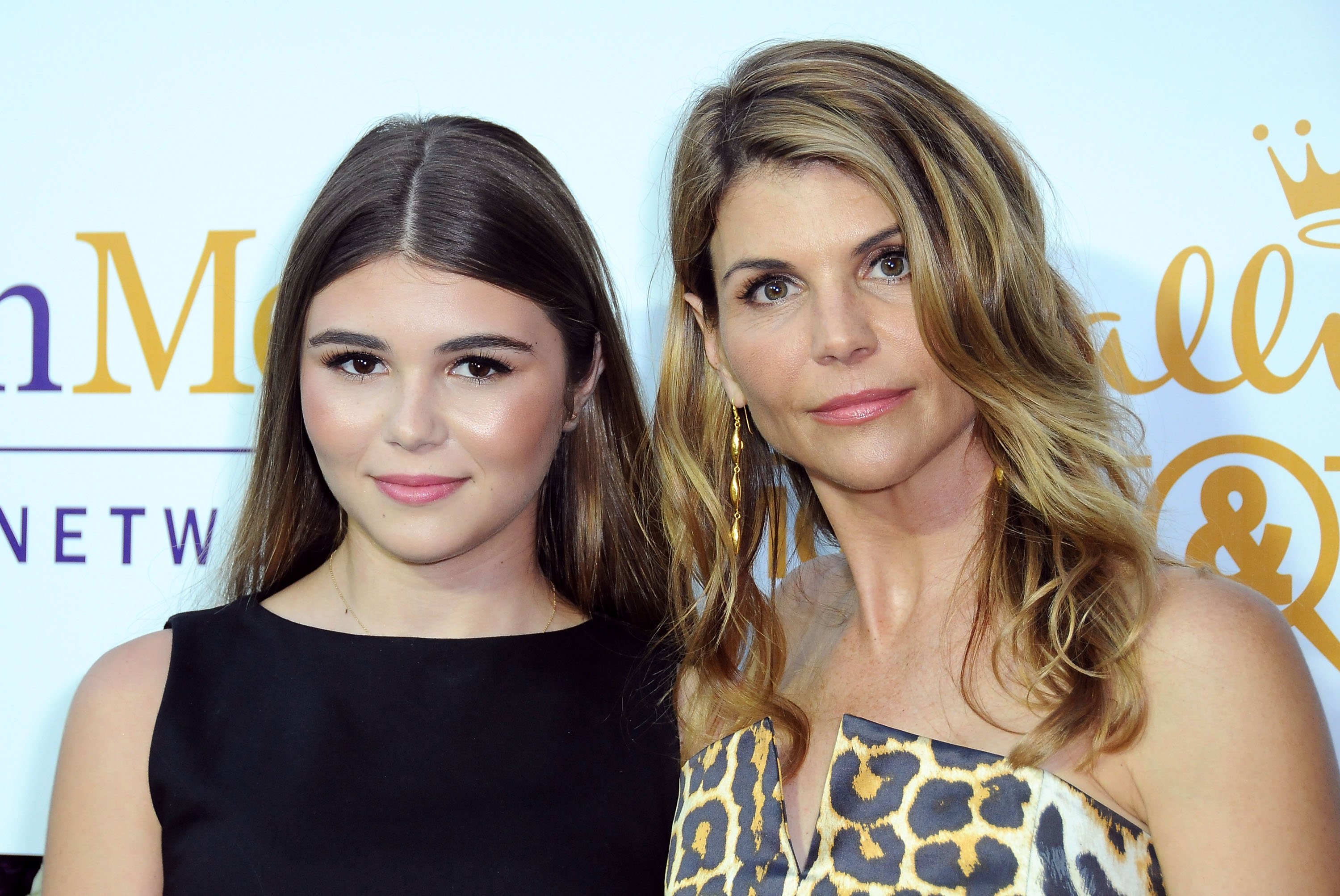 Lori Loughlin and her daughter Olivia Jade at a Hallmark event | Photo: Getty Images
This allowed the girls easy entrance into the school. Chapman apparently saw little wrong with it and called bonds on celebrities "outrageous." He said:
"Who would have ever known that's illegal? That if you pay extra for your kid, because you may have extra ... Whoever went after [the celebrities], I'd like to see where their kids are at [in college]. A judge's kid, a prosecutor's kid ... I'm sure there were some kind of favors [exchanged]."
Chapman again expressed the belief that no victims were made in the scam. His opinion is that the "judges want to get in the news" because "they someday want to run for another office."
The reality star insisted it was all for "personal gain" rather than justice. Loughlin and her husband were made to post $1 million bonds each for their release last month. They will appear in court on Wednesday.
Another celebrity who spoke out after Smollett's release is his co-star on "Empire," Taraji P Henson. The actress was happy to hear that the charges were dropped against Smollett.
She told off people who had rushed to convict Smollett in the court of public opinion based on stories that went viral on social media. Proof of Smollett's guilt seemed to appear in some texts he exchanged with the two brothers who reportedly helped him stage the hate crime.
Henson, however, consistently believed Smollett was innocent. She said she was "happy that the truth has finally been set free because [she] knew it all along." Gabourey Sidibe, who is also on the show, showed support via Instagram.
Henson added that she knew Smollett's "track record" and was not "easily swayed." She also pointed to Smollett's community activism and said he's not an "attention seeker."
Henson, 48, reminded listeners that we need people to "stand by us." She and Chapman are certainly expressing their willingness to remain by Smollett's side without apology.
Nonetheless, the police department of Chicago and other officials requested that Smollett pay $130,000 for wasted resources used in his case. This includes overtime hours worked by employees. Smollett's lawyer responded by calling for an apology for demonizing his client.
Please fill in your e-mail so we can share with you our top stories!