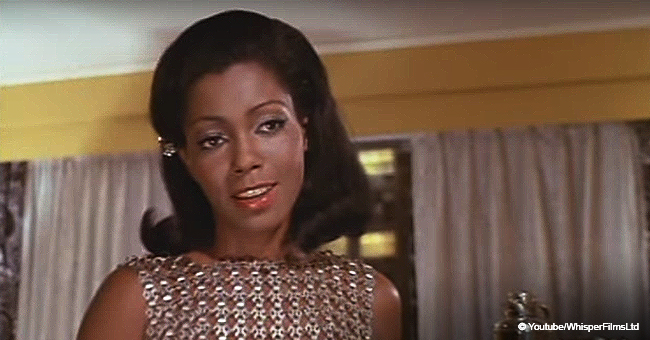 Remember Vickie Fletcher on 'Peyton Place'? She Looks Amazing at 76 & Has 2 Grown-Up Daughters
Judy Pace's beauty earned her the moniker "Black Barbie" in the 70's and many decades later, this iconic actress and mother of two grown daughters, at 76, doesn't seem to have aged a bit.
If you remember film and TV from the '70s, then the name Judy Pace is sure to ring a bell. Judy lent her acting prowess and exceptional beauty to productions such as "The Young Lawyers," "Brian's Song," "Three In The Attic," "Shaft," "That's My Mama, "I Dream Of Jeannie," and "I Spy."
The role that brought her the most critical acclaim, however, is undoubtedly Vickie Fletcher on the ABC-TV soap opera, "Peyton Place."
From her marriage to the late "Ironside" actor, Don, Judy also has a second daughter
With her role as the influential lawyer, Judy not only became a cast member on the first dramatic series on television to portray a black family, but she was also the first ever black villainess on television.
Judy evolved to become a household name that dazzled both on and off set. She won millions of hearts and was dubbed "the most beautiful African American woman in Hollywood" in 1970, according to ILOSM.
Judy's legacy lives on today in her unforgettable works and in that of her daughter, Julia Pace Mitchell. Julia is one of Judy's two daughters with her late ex-husband, Don Mitchell, who was also an actor.
Today, Julia has starred in "The Young and The Restless" as Sofia Dupre, a business executive, in The Notorious B.I.G. biopic, "Notorious" as the late rapper's baby mama, Jan, and in other productions including "Law and Order" and "Bill."
From her marriage to the late "Ironside" actor, Don, Judy also has a second daughter who stays mostly out of the spotlight.
Shawn Meshelle Mitchell is a successful attorney and although she hardly features in the public, we're sure the legendary actress is incredibly proud of her achievements as well.
Shawn reportedly served as her sister's maid of honor during her nuptials to businessman, Steven Hightower II. Julia welcomed their child, Stephen III, in 2013.
After her divorce from the late Don Mitchell, Judy was married to baseball legend, Curt Flood from 1986 till his death in 1997.
Please fill in your e-mail so we can share with you our top stories!