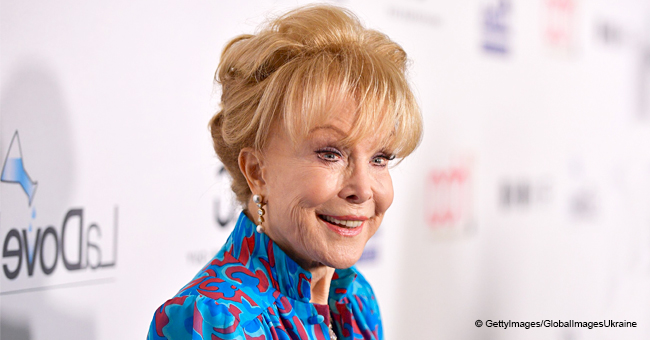 Barbara Eden Goes down Memory Lane about Working with 'I Dream of Jeannie' Co-Star Larry Hagman
Walking down the memory lane, the "I Dream of Jeannie" star Barbara Eden recalled how she loved working with Larry Hagman.
Barbara, 87, famously starred in a hit TV series "I Dream of Jeannie" which aired from 1965 to 1970.
"I loved working with him," she told a source as she prepares to go on a tour down under this year.
"It was not work. It was just--our timing was right. I can't even explain it. It was wonderful."
Although Barbara enjoyed working with Larry, the cast and crew found him difficult. She revealed how bringing the series to life was challenging because of that. On top of that, the actor's addiction to drugs and alcohol was not unknown to all.
His behavior and addiction became a matter of concern for the crew and the situation became so severe that the producers considered replacing Hagman with actor Darren McGavin.
Barbara recalled how he was very unhappy in the show. Despite everything, he was "awake" when they went in front of the camera and gave his best.
The duo reunited in another series named "Dallas" where Barbara played Larry's ex-lover during the final season. According to Barbara, Larry personally invited her to appear in the series. The show revolved around a Texas oil baron who manipulates and blackmails people to achieve his ambitions.
Another memory that the actress has of Larry was the one involving a lion. She shared how she had done two featured films with lions and she had been told how to treat them. When she told Larry that they had to make friends with the lion, he exclaimed he was not going to make friends with any lion and walked away.
When Larry encountered the lion for the first time, it turned around and let out a huge roar, prompting the actor to flee the set. To Barbara's amusement, every single man on the set ran away, breaking a camera on their way.
Barbara then had the lion on her lap and started to lick her arm like a giant pussycat.
Please fill in your e-mail so we can share with you our top stories!