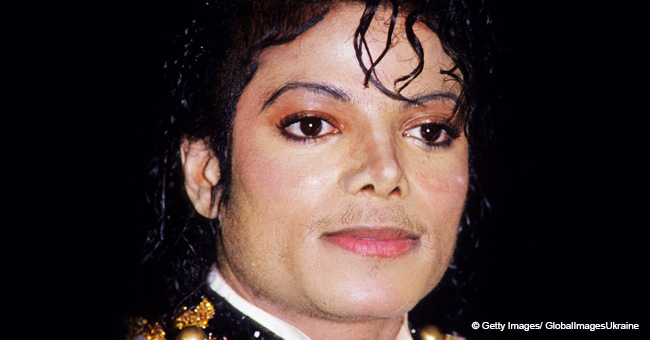 'Leaving Neverland' Director Admits the Dates Mentioned by Michael Jackson's Accuser Are Wrong
Director of "Leaving Neverland," Dan Reed admitted that Michael's accusers lied about the dates of their alleged sexual abuse in response to evidence produced by Micheal Jackson's biographer, Mike Smallcombe.
The journalist and biographer recently took apart two key elements of claims of sexual abuse made against Michael Jackson in the HBO documentary and prior, as dates and places don't match up.
JAMES SAFECHUCK'S ALLEGATIONS
In harrowing detail, James described the abuse that allegedly took place in Neverland's train station from 1988 until 1992, when he was 14 years old in the documentary "Leaving Neverland."
CONTRADICTING EVIDENCE
Mike Smallcombe shared construction permits approved on Neverland's train station made available by Santa Barbara County construction permits that show that it got approved on September 2, 1993, and opened in 1994.
WADE ROBSON'S ALLEGATIONS
Wade claimed that the abuse started in 1990 when his family went on vacation to the Grand Canyon and left him with Michael Jackson.
In 2005 Wade testified that the first time he stayed alone with Michael was in 1993. During an interview in 2003, Wade called allegations of sexual assault against the singer "shocking."
CONTRADICTING EVIDENCE
According to testimony given by Wade's mother, Joy Robson, in both 1993 and 2016 in court, he did indeed join them on the trip, and did not stay behind with Michael.
RESPONSE FROM LEAVING NEVERLAND DIRECTOR
When Mike Smallcombe pointed out discrepancies with the alleged dates of abuse, the documentary's director, Dan Reed replied:
Mike referred to Reed's response as "embarrassing" as he admitted that the timelines are wrong, but now it seems that Reed wants to take matters into his own hands as Mike told Mirror Online:
"Because the story has been debunked, it appears Reed is now suddenly wanting to change Safechuck's timeline himself. Firstly, I'm shocked that he's spoken on Safechuck's behalf. And secondly, it's embarrassing that he feels he has to now change the narrative of the film – which is that the alleged abuse stopped in 1992 – all because part of it has been disproved."
By acknowledging that the dates are wrong, both accusers' claims of abuse prove impossible and discredit anything they have to say, including director Dan Reed.
"To seemingly now claim on Safechuck's behalf that the abuse went on as Safechuck approached adulthood, all to preserve the timeline of his film is astonishing," Mike added.
WHY JAMES SAFECHUCK AND WADE ROBSON CAME FORWARD
In 1993, during the trial when Jordan Chandler accused Michael Jackson of molestation, both James and Wade testified on behalf of the music legend and denied that he ever touched them inappropriately. However, after Michael's death in 2009, they decided to come forward with their allegations.
Aware that many are skeptical of their claims they felt they needed to come forward to help heal themselves and help others.
"I do think there are others out there, but I also don't expect them just to come out now that we're coming out," James said. "It's such a difficult thing to do to come out. You have to do it when you're ready."
Since the airing of "Leaving Neverland" early in 2019, many celebrities have spoken out about claims made against the legendary Michael Jackson including music icon, Diana Ross, who recently spoke up amid the controversy surrounding the late King of Pop.
Please fill in your e-mail so we can share with you our top stories!