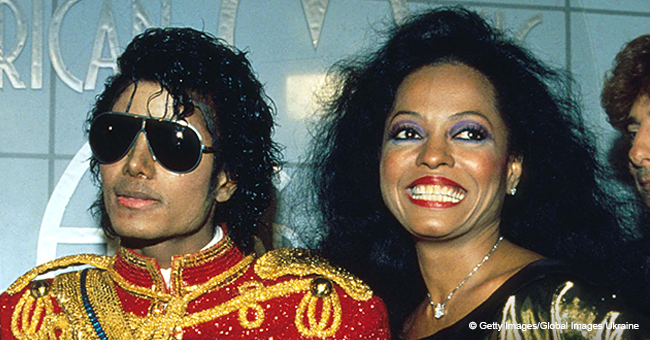 Diana Ross Speaks out in Support of 'Magnificent' Michael Jackson Following 'Leaving Neverland'

Diana Ross references her song as she shows support for Michael Jackson amid the controversy following the release of the film, "Leaving Neverland." She also describes him as a "magnificent incredible force" in her tweet.
Diana Ross tweeted her support for Michael Jackson in the midst of the controversy surrounding "Leaving Neverland." The singer who stood as a second mother to Michael spoke of him as "a magnificent incredible force" in her tweet.
"STOP IN THE NAME OF LOVE"
The former Supremes member's public show of support comes in the heels of the release of the documentary, "Leaving Neverland" which paints a painful picture of the late King of Pop. It features the testimonies of two men accusing him of sexually abusing them in their childhood. The HBO film premiered in two parts on March 3 and 4 and has been drawing a lot of negative attention to Michael ever since.
"I believe and trust that Michael Jackson was and is A magnificent incredible force to me and to many others," Diana wrote on her March 23 tweet. "STOP IN THE NAME OF LOVE," she added, in reference to the song popularized by her 60's vocal group.
FOUR DECADES OF FRIENDSHIP
Diana and Michael's relationship goes way back during the latter's The Jackson 5 days. In fact, the songstress is often credited for the discovery of the singing group in the 70s. Michael first went solo in Diana's show, "Diana" and they later worked together in the film, "The Wiz." In 1997, it was Diana who inducted The Jackson 5 into the Rock & Roll Hall of Fame.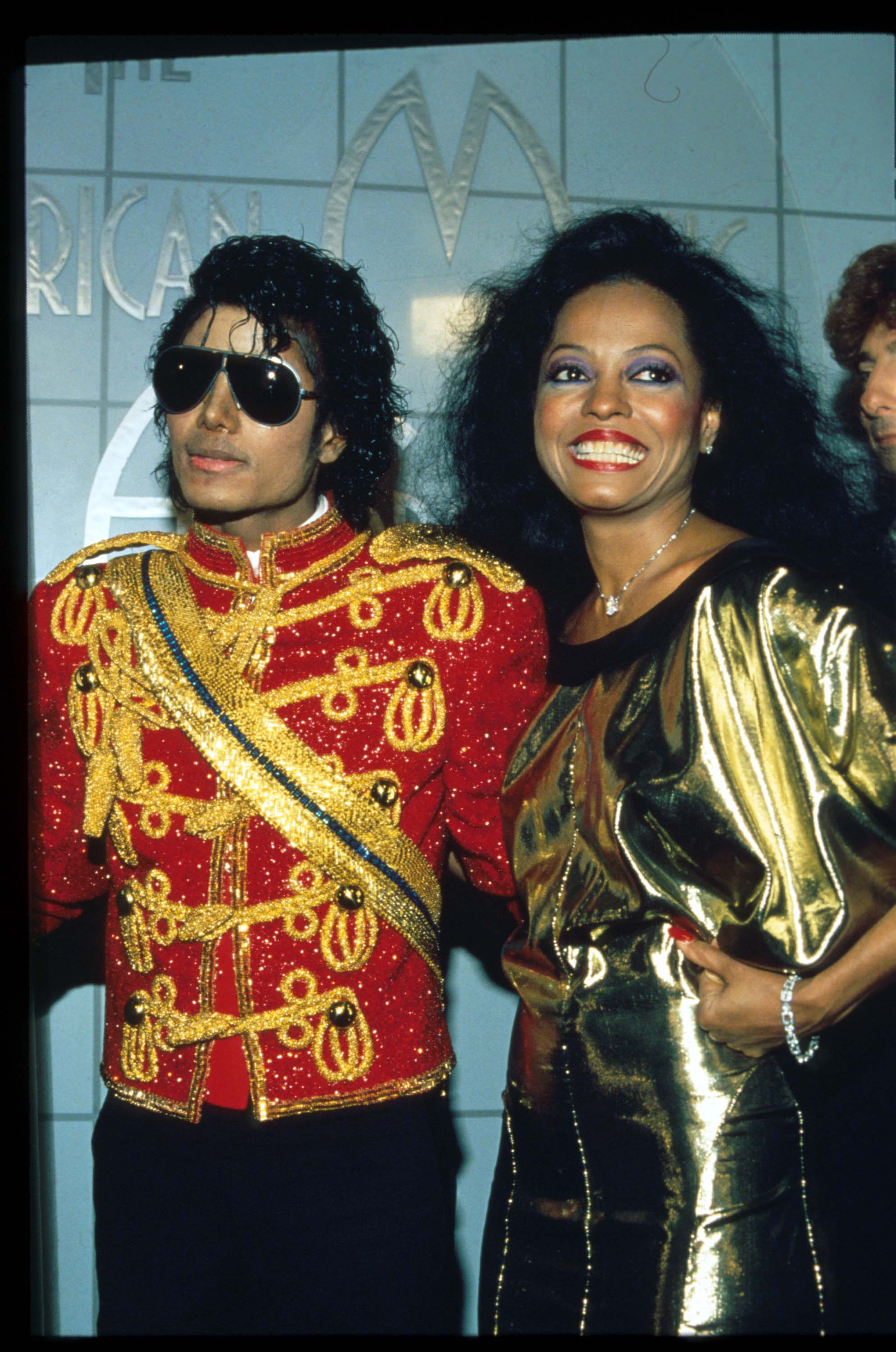 Diana Ross in support of Michael Jackson who received eight awards at the American Music Awards on January 17, 1984 in Los Angeles, CA. | Source: Getty
On a personal level, Diana and Michael's friendship survived four decades. This prompted the late entertainer to name his friend a backup guardian for his three children in the event that his mother, Katherine Jackson won't be able to take care of them. Meanwhile, Diana's son Evan Ross, is Michael's godson.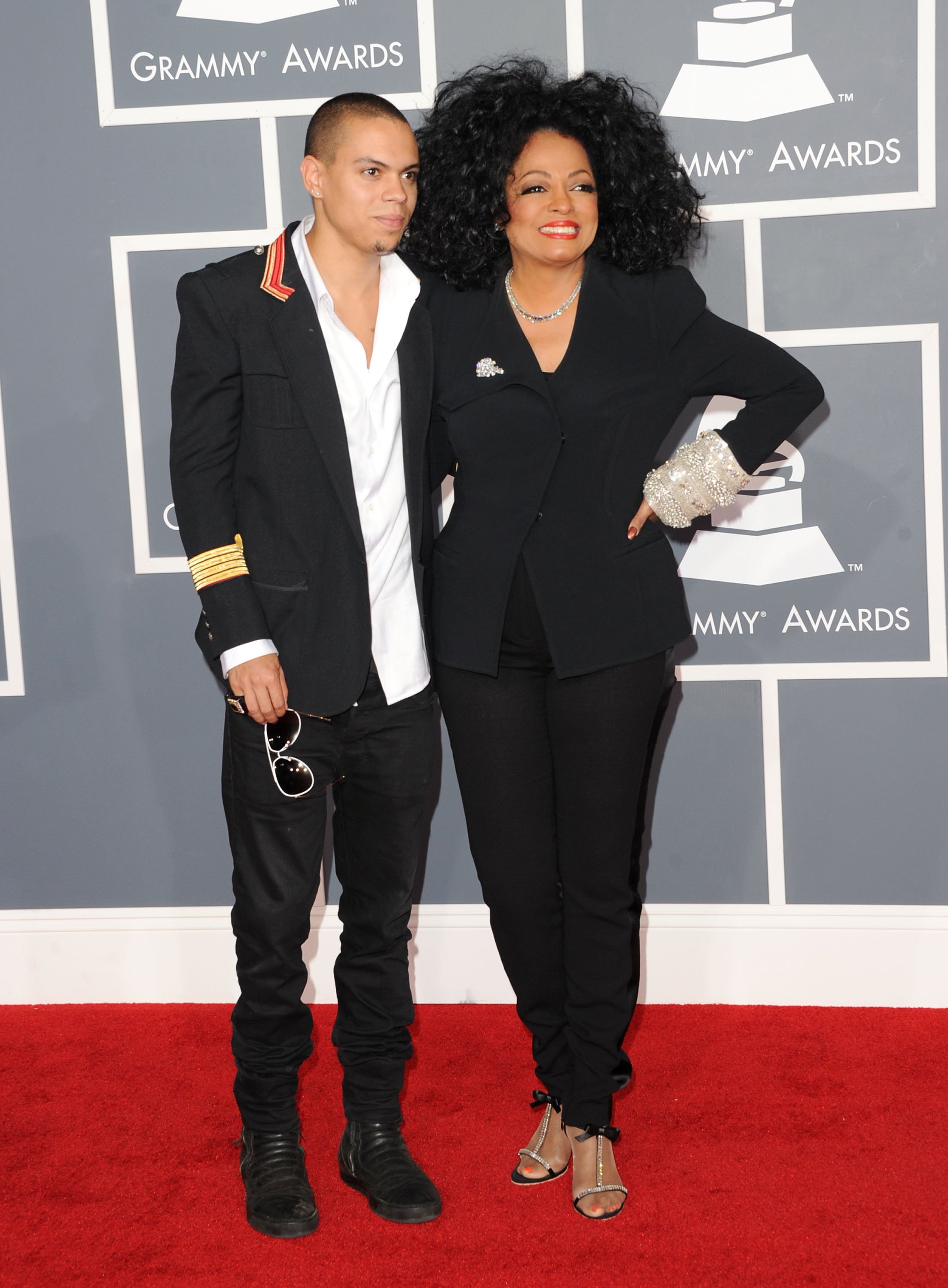 Diana Ross (R) and son Evan Ross at the 54th Annual GRAMMY Awards held at Staples Center on February 12, 2012 in Los Angeles, California. | Source: Getty
LIKE MOTHER, LIKE SON
Evan also recently showed support for his godfather when he shared a clip on his Instagram featuring Michael in the film, "Moonwalker." He even defended the "Thriller" star from fans' hateful comments telling them not to believe what they see on television. He insisted they're all lies.
ON BARBRA STREISAND'S CONTROVERSIAL REMARKS
Diana and her son's comments came after Barbra Streisand came out with her own. She appeared to downplay the accusations against Mihcael when she spoke of his two accusers, Wade Robson and James Safechuck.
"You can say 'molested,' but those children [Wade and James], as you heard say, they were thrilled to be there," she told The Times of London. She added that "it didn't kill them."
Barbra was soon slammed for her remarks and was forced to apologize shortly after. She clarified that she was in no way encouraging the abuse of innocent children and was "profoundly sorry for any pain and misunderstanding" caused by her wrongful choice of words.
Please fill in your e-mail so we can share with you our top stories!