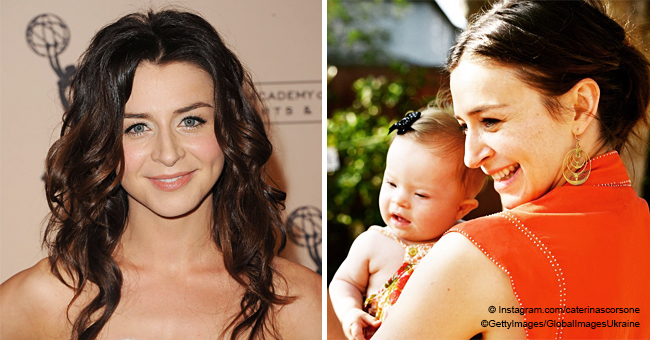 'Grey's Anatomy' Star Caterina Scorsone Opens up about Her Little Daughter with Down Syndrome
Celebrity or not, being a mother comes with a whole bunch of responsibilities. 37-year-old Canadian actress, Caterina Scorsone, has two kids, 6-year-old Eliza and 2-year-old Paloma, and it is evident that her love for them runs deep.
The "Grey's Anatomy" star shared her personal story of parenting, on an episode of "Motherly Podcast." In the course of her second pregnancy, she found out her daughter would have to live with a congenital disorder that will affect her mental health for the rest of her life.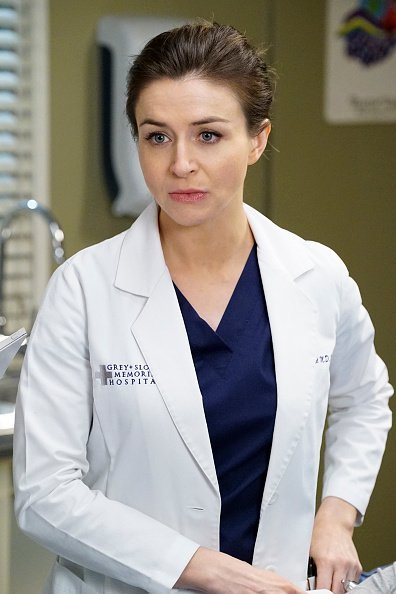 Caterina Scorsone on the set of Grey's Anatomy. | Photo: Getty Images.
According to the actress, after this discovery, her understanding of the disorder (Down Syndrome) changed.
The situation was all new to her as she had a perfectly stable first child. However, Caterina tried to come to a realization and handle the situation correctly, without letting her daughter feel out of place.
The mother of two didn't know what to do or how to act, but after giving birth to her baby girl, she found a way to continue being a loving mother to her child.
"If my job isn't to equip her to compete, or dominate, socially, educationally, physically or economically. If I'm not just supposed to be helping her do that, what is a mother, what is my job."
" I'm supposed to keep her safe, and I'm supposed to make her feel loved."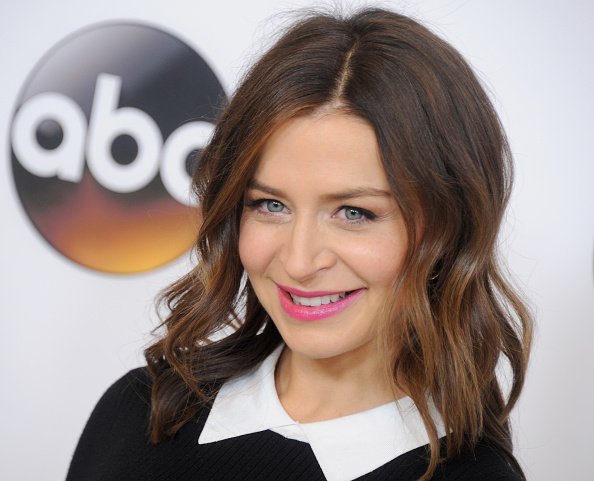 Caterina Scorsone at the Disney ABC Television Group in Beverly Hills, California. | Photo: Getty Images.
Caterina advised the audience against being controlling parents. Using herself as an example, she spoke on how much she had missed out by being that kind of parent.
Scorsone further explained that although she had exacted much control over her first daughter, she would advise against it.
The mother of two revealed that kids would always grow up to choose for themselves, so every parent should love and provide a stable environment, rather than prepare a future for them.
Her supportive measures are not for her daughter only; she also took to her Instagram to acquaint her followers with some facts about the disability. In October, Scorsone shared pictures of Paloma with the caption:
"Here's a little info, 1 in 700 babies is born with down syndrome. Language is important. Parents don't have a 1 in 700 RISK of having a baby with down syndrome. Parents have a 1 in 700 CHANCE of having a baby with down syndrome, just like they have a 50 percent CHANCE in having a girl, and a 50 percent CHANCE in having a boy."
The Hollywood star commended the various companies that involve kids with Down Syndrome in their advertisements.
The Canadian mom doesn't seem to be wary, besides taking care of her family, she admits to being an addict of "Harry Potter" movies.
Having a strong support system is all it takes to shuffle work and family properly. She is married to Rob Giles, who's a musician.
Giles is her rock, and he loves her dearly. The musician who is a doting husband even had no reservation about Caterina filming on their wedding day, which ultimately proves their understanding for each other.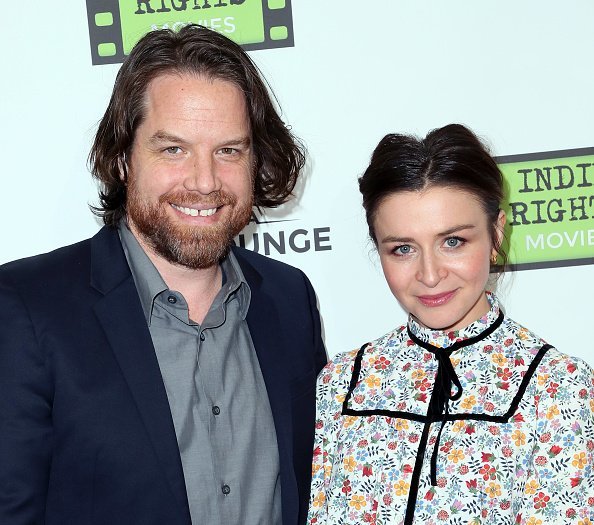 Rob Giles and wife actress Caterina Scorsone at Arena Cinelounge in Hollywood, California. | Photo: Getty Images.
The pair is entirely devoted to raising their children. Caterina said her kids are involved in her career, as she brings her young daughter on set sometimes.
She is an excellent example for other mothers of children with special needs to emulate. Kudos to the supermom!
Please fill in your e-mail so we can share with you our top stories!