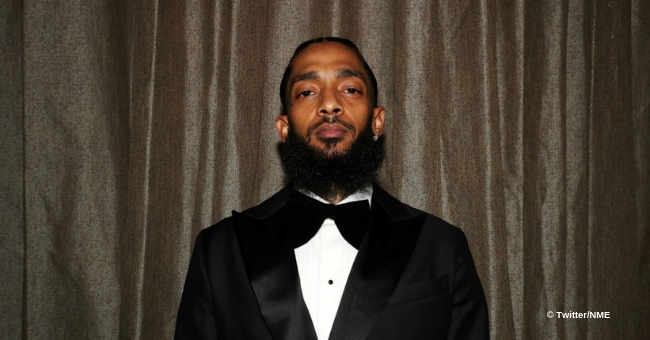 Nipsey Hussle Suspected Shooter in Custody
Law enforcement in Los Angeles confirmed that the murder suspect, Eric Holder, was arrested early Tuesday afternoon.
As reported by TMZ, Holder's identity matched the description of a man caught on surveillance footage in Bellflower, Los Angeles.
SOCIAL MEDIA IDENTIFIED THE SHOOTER
Police turned to social media to ask for help identifying the suspect. Witnesses and residents supplied names and photos of Holder to assist in the investigation.
According to LAPD Chief Michael Moore, the footage shows Holder in front of Marathon Clothing, talking to Hussle. He added:
"He left and subsequently came back armed with a handgun, and purposefully and repeatedly fired, striking and killing Nipsey Hussle."
DETAILS OF THE CASE
Holder opened fire on Nipsey and two other customers. The rapper sustained several gunshot wounds to his head and torso.
The two passersby were rushed to the hospital for emergency medical assistance and is said to be in a stable condition. Nipsey was declared dead at the scene.
Officer Moore confirmed that Holder fled to a nearby alley and jumped into a getaway vehicle. The driver of the vehicle has since turned herself in.
Authorities have reason to believe that the Hussle and Holder were acquaintances and that the shooting stemmed from a personal dispute.
Please fill in your e-mail so we can share with you our top stories!