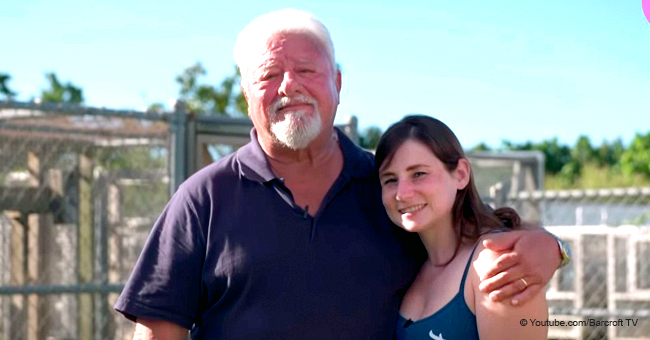 70-Year-Old Florida Man Reveals People Mistake His Wife for His 'Beautiful Granddaughter'
Whether it's three decades apart or judgment from the public, love doesn't care, so long as happiness radiates between the two partners. Tom and Stacey exchanged their vows in 2018, but it seems like a struggle having to explain to everyone they come across that they are lovers, not relatives.
A 38-year-old lady, Stacey Crutchfield, and 70-year-old Tom, the latter who happens to be a retired professional herpetologist, connected on a whole new level, as they both share the same uniqueness. Their love for reptiles made their relationship skyrocket from friendship to intimacy.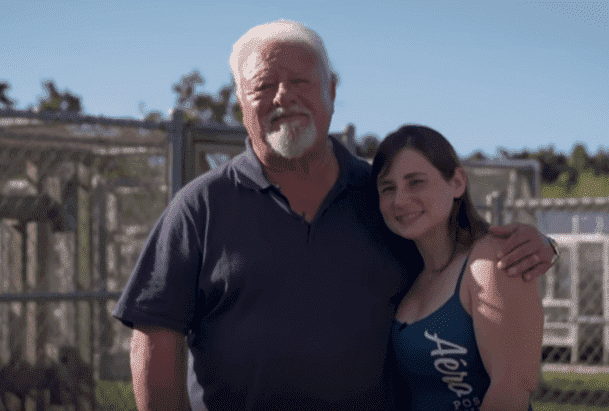 Stacey Crutchfield and her 70-year-old husband, Tom. | Photo: YouTube/ Barcroft TV.
In 2010, when they first spoke, she reached out to him via social media, so that he could help cure her sick Iguana. A few years later, the two meet again, when she decided to see him on his farm.
The pair worked closely on the farm, developed a fondness for each other, and without regards to the age difference, started a relationship that has lasted four years. According to her :
"I just really needed a change, and Tom needed help around the farm...Originally I was going to stay for a few months, get my stuff together, work here, and then apply for jobs, and go back to the medical field, and I just ended up staying with the animals."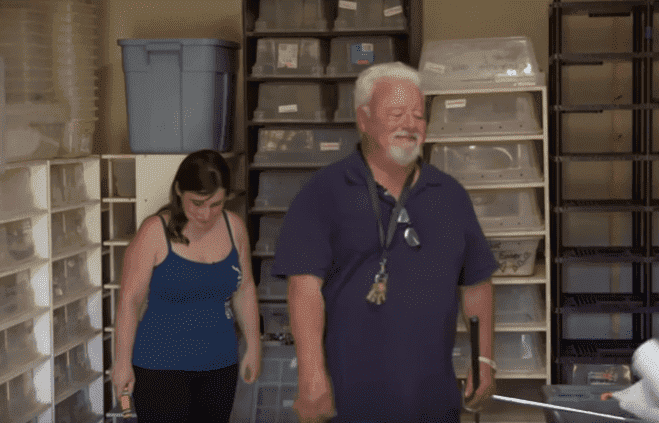 Stacey Crutchfield and her 70-year-old husband, Tom. | Photo: YouTube/ Barcroft TV.
She continued by saying :
"But we really really liked being with each other, we started to have feelings, and at a point, we just said, why fight?"
Tom corroborated her story by adding that :
"We kind of fell for each other, over a long period of time."
Their love affair is very serious, and both families, Jeff, and Susan — Stacey's parents, along with Tom's four daughters, and former wife have accepted them with open arms. But their love is almost not accepted public; when they go out, people regard her as his grandchild. This doesn't bother them, as they have continued to wax strong.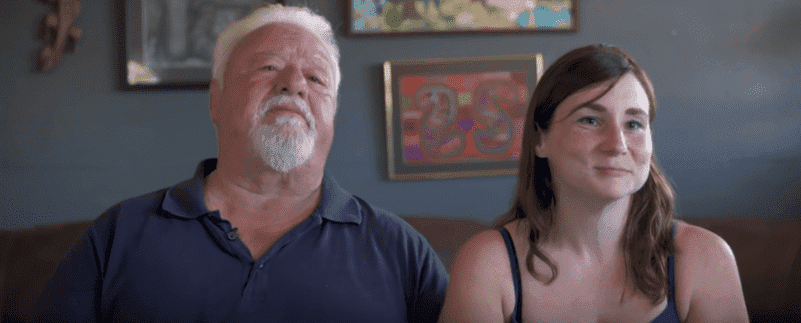 Stacey Crutchfield and her 70-year-old husband, Tom. | Photo: YouTube/ Barcroft TV.
Age is nothing but a number, and it did not seem to hinder their affection. The similarities they share have helped their bond, while they love each other's personality, their expertise in animal care helped in bringing them closer. In his words:
" What really makes the difference is who you have a relationship with, not how old they are. She is beautiful inside and outside; she has a wonderful heart. She loves animals and people, she means no harm to anyone, I love her a lot, and she loves me".
Also, Stacey stated:
" I just love Tom for who he is."
Not all can agree on the concept of "real love," especially when the age difference connotes generations apart. Relationship expert, Sussman explains that it takes a very mature mind to make a relationship work. In terms of huge age differences, the relationship may be imbalanced.
Following the statistics of people in the same shoes as Stacey, a sizeable number posits that with certain things like respect, making compromise, support system, igniting the sparks, limited expectations, and a great sense of humor, the relationship will last!
Please fill in your e-mail so we can share with you our top stories!