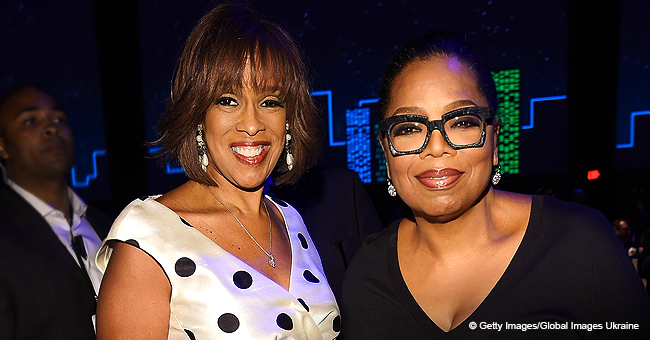 'Ladies Who Punch' Author Claims Oprah Got in the Way of Gayle King Working on 'The View'
Everyone likes a juicy and controversial story, and that is what author Ramin Setoodeh probably had in mind when he thought of writing the book, "Ladies Who Punch." One of the reveals of the book is about media Queen, Oprah Winfrey and her best friend, Gayle King.
The anticipated novel that details most of the exciting things that went on behind the scenes of the TV show, "The View" is finally here. "Ladies Who Punch" according to its author, Ramin Setoodeh describes most of the controversies that happened behind the scenes of the 22-year-old show, "The View."
Although many subjects were touched and many feuds better left hidden were spilled, one of the most surprising details in the book was about "CBS This Morning" co-host, Gayle King.
According to Setoodeh, King was going to be offered a position on "The View" to replace actress and host, Whoopi Goldberg by Barbara Walters. But unfortunately, it didn't happen.
Barbara had allegedly decided to look elsewhere and expunge the idea due to Gayle's association with Oprah whom she once interviewed for her lifetime award. According to Setoodeh's report in the book,
"They were afraid of Gayle's association with Oprah and didn't want Oprah to take over The View in the same way that Rosie [O'Donnell] had. They were worried that Oprah was going to offer producing notes, and use Gayle as a method to do that."
This coupled with the fact that Whoopi finally decided to stay on the show had made it impossible for Gayle to be a part of the "The View" family.
One of the characters of the book, Rosie O'Donnell slammed Setoodeh last week for allegedly twisting her words. The TV host went ahead to call the author misogynist and accused him of writing only about the negative things that happened on the program.
With all these, it seems like the book's intent may be to create drama, and if that's the case, then Setoodeh did an excellent job.
Please fill in your e-mail so we can share with you our top stories!